Writing by Brydie Nielson // Photograph by Iceinn
I recently read a book of letters written by successful Australians to their teenage selves. I picked it up from the 'youth' section of my local library and I was looking forward to hearing what life-changing advice these people had in store for me and my fellow 'young' Australians. It was an interesting read for a 26-year-old who, to some extent, has her shit together. But I think that 15-year-old Brydie would probably have read the letters and felt completely uninspired and inadequate.
Because when I was a teenager I didn't know what I wanted to be when I grew up and trying to decide was a fruitless endeavour. I barely knew who I was let alone what I wanted to do for the rest of my life. I didn't care where my education would take me or whether spending $30 on a special edition magazine about the Foo Fighters was a sound financial decision. I cared about my popularity, or lack thereof, and my physical appearance. I agonized over not being invited to parties and I longed to be whisked away from my hometown by Dave Grohl and/or Jeremy Sumpter.
Anyway, after reading the book I threw it on the floor and tried to forget about it. But letting things go is not an ability that I possess. So I picked it up and dusted it off, because I can't afford a fine thanks to my habit of buying magazines which I only read once but refuse to throw away because they cost me thirty fucking dollars. Then, in the spirit of never letting things go, I decided to write this: an ordinary letter from an ordinary 26-year-old to her ordinary teenage self.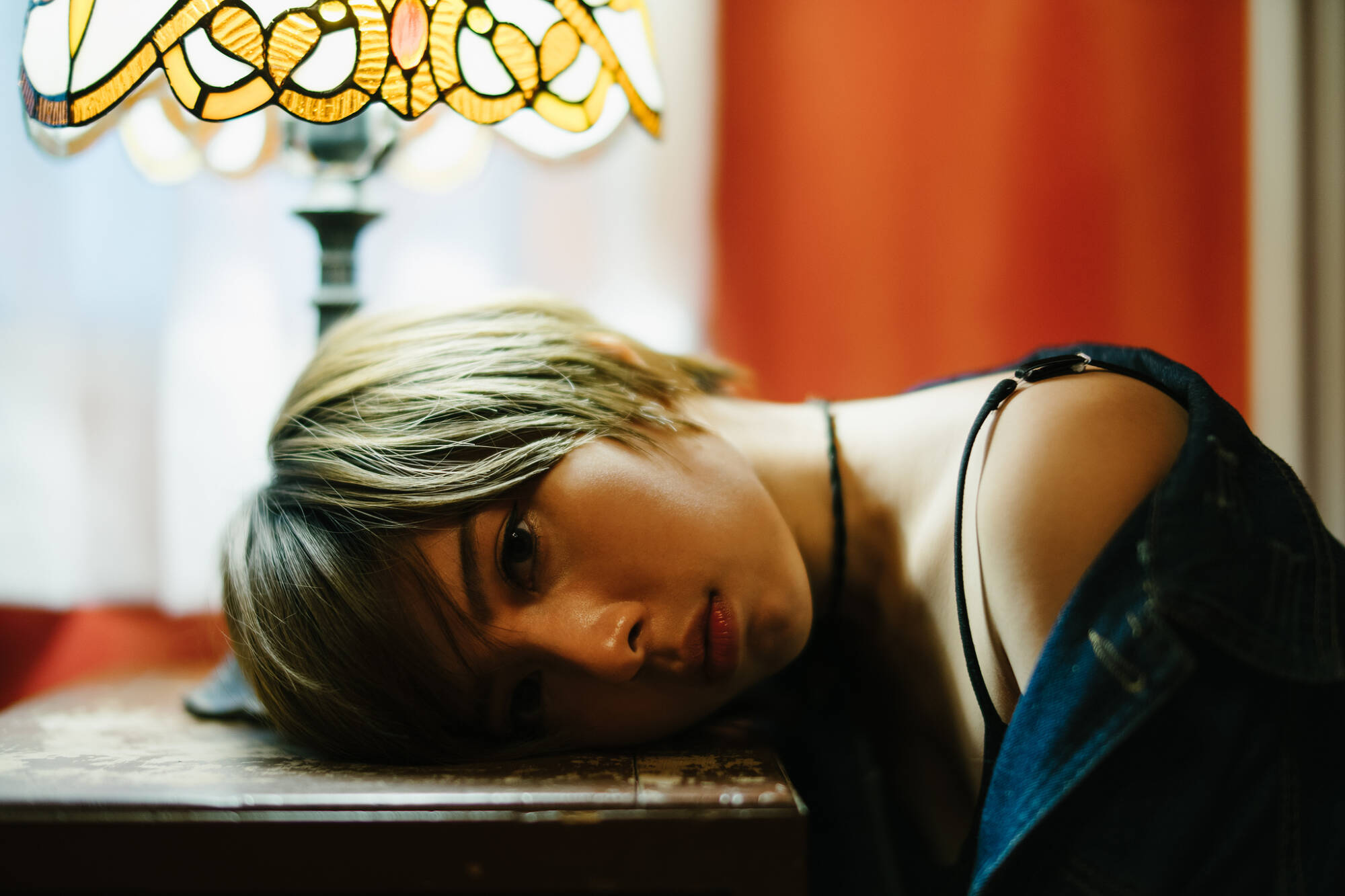 Hey Baby Brydie,
There are so many things I want to tell you. Although more than anything I want to wrap you up in a blanket, give you a cup of tea, and hide you away somewhere until the world is the caring and considerate place you need it to be. But I can't do that, because it is being thrown into the world that will truly make you grow up and come into your own.
One of your biggest concerns right now is that you're not a huge fan of the body you've been dealt. Because it's kind of squishy, but not in the 'right' places, and you constantly miss patches on your legs when you shave. You have no idea what to do with your hair, because the magazines you read don't know how to cater to someone with hair like yours.
Your face and body are changing so quickly that you struggle to keep up, yet they never seem to change in ways you can appreciate. The other girls in your year level don't seem to have these problems. In fact, you spend the majority of your time surrounded by classmates whose bodies make yours feel too tall and too wide in comparison. It is all just so incredibly overwhelming and exhausting.
Not that long ago the boy of your dreams wrote that he loves you in the top right-hand corner of your Maths book and you ignored him because you don't think you're pretty enough to love or be loved. You felt guilty because you don't want him to ever feel sad or hurt, but you know you're just not pretty enough yet. My sweet Baby Brydie, this breaks my heart. It is so utterly wrong in so many ways.
But do not despair, because while your body will continue to change throughout the coming years, the changes will slow down and you'll begin to catch up. You'll learn to like your face, although you're still finding ways of getting used to your body at the age of 26. But you know what? You're getting better at it. You have also realised that there is more about you to love than just your body. You've learned that you can love all kinds of things about a person. You didn't find your first great love all that attractive for quite some time. You loved their honesty, their strength, and their compassion. Especially their compassion. You've always cared more for the inside than the outside and that is a wonderful thing.
Over the next few years you have some big decisions to make. When it comes time to decide, try to avoid going through the motions or making choices based on what you believe you should be doing. Live life on your own terms. Do the things you love; the things that make you smile when no one is looking. Keep dancing in the kitchen and pulling faces in the mirror. Continue to sing whenever you feel the need. Never give up on your love affair with words spoken, written, or sung.
You love to write and you're pretty good at it. But you stopped doing it recently and you may not realise for quite some time just how much you miss it. You've forgotten the incredible amounts of joy you receive from putting words on paper and arranging them like pieces of a puzzle, shifting them around countless times until they fit.
One day, people will read the things you've written and get in touch to tell you just how much your words meant to them and how they no longer feel alone. Their comments will encourage you to keep publishing your writing. Not for praise or recognition, but because you wish you heard a voice like yours when you were struggling. A voice that made you feel validated and connected. Aim to live your life this way, as a living example of how you wish the world to be.
By now you've also begun to realise that you're more sensitive than most people. But you're yet to learn that this is ok; it might take you a while to realise this. Years of being told to 'toughen up' and 'be an arsehole' have instilled in you an intense fear of being vulnerable. But keep this in mind: one of the toughest, most badass things a person can do is embrace kindness and vulnerability. You will get far more from life by being kind than by being an arsehole. Maybe not monetarily, but definitely spiritually. Take care of your soul, your spirit, whatever you're calling that spark that lives inside you. Things get really shitty really fast when you stop taking care of it.
That is why it is especially important for you to start ignoring those terrible voices. You know the voices. They whispered cruel words into your ears and wrapped themselves around your long mess of curls. They coiled and coiled until they became part of your very being. Those words are not you, they don't define you, and the sooner you learn to ignore them the better. There will be bumps and hurdles along the way. The voices will present you with mountains you think you cannot climb. But you can and you will.
Beware of friendships built upon amber-coloured foundations and rose-tinted windows – they are not worth the hangover. Instead, stick closely to those who value your time, presence, and opinion. They will help you chase the voices away and make your spirit soar. Spend time with the people who you admire, the people whose stories you tell to others. These are the people who will bring out the best in you.
The friend whose life is so incredibly different to yours will always offer perspective and keep you grounded. The girl who is so blissfully unaware of the world's negativity will serve as a constant reminder to remain positive, especially when life is kicking your butt. Don't lose sight of the friend who is always up for anything and embraces all things ridiculous; she will never fail to make you smile. Keep an eye out for the curly haired kid who makes you laugh in a way that no one else can; he's good for when things get rough. There will be one friend who will never fail to be lovingly honest, open, and kind to you. She will teach you what it is like to have someone truly value your opinion. Never let her go.
Right now you find your family really frustrating to be around because you don't think they truly understand you as an individual. But I can promise you this: no one will ever try to understand you as hard or as tirelessly as your family. They will be the best friends you ever have if you let them. While your friends will gently push you in the right direction, it is your family who will follow you regardless of which direction you take.
So, my love, throw your shoulders back, tilt your face towards the sun, and smile. Smile because you are so astonishingly you; because you are kind, compassionate and loyal; because you value openness and honesty; because you are surrounded by incredible people; and because even though things may feel a bit scary sometimes and life can get pretty tough, life can also be pretty damn wonderful.
Hang in there, kiddo. You've got this.
Love always,
Slightly Older Brydie x
[share]