Annah Hughes is a UK-based freelance fashion photographer and art director. Follow her work on her Instagram. 
Posts contributed to by Annah Hughes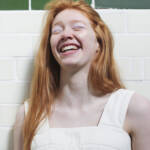 Art series by Annah Hughes // This series of images began with exploring the human skin on a microscopic level in a series of drawings and print designs, which then naturally evolved from a microscopic exploration of the human skin to a photographic study of different female body forms.
Read More