Posts contributed to by Jessie Li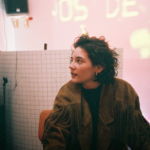 Interview of Sammy Rae by Jessie Li // Be patient with yourself. Don't give up. Work hard. Review what you've done and always strive to get better with every show. And lean on the people around you, especially if you're starting a band. Don't be afraid to ask for support.
Read More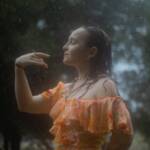 Interview and photographs of Hayley by Jessie Li // I grew up wanting to be a marine biologist (like half the kids in Florida honestly). I championed manatee rights as a fifth grader with little petitions I'd force my classmates to sign and started a Save the Manatee Club at my high school. So from the start, I've had this concern for the environment and for our oceans tapped into the front of my head.
Read More