Rose Richards is a photographer from Portugal. Visit her website.
Posts contributed to by Rose Richards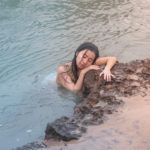 Writing and photographs by Rose Richards // At the beginning of this year I began a project titled "What We Are Made Of", in which I attempted to portray the dreams of 12 people.
Read More