Sara Giorgio's photography can be found on Flickr.
Posts contributed to by Sara Giorgio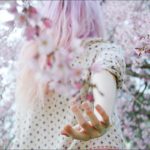 Writing by Sophie van Bastelaer // Photograph by Sara Giorgio // Something that exists "in the past" does not, by virtue of its being past, have to be thrown away or forgotten. We can make our own choices, our own nuances about what stays important and what we prioritize.
Read More