Sarah is a modern day pinup from Australia. Combining a love of vintage fashion with a modern cruelty free lifestyle.
Posts contributed to by Sarah Margaret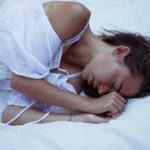 Writing by Sarah Margaret // Photograph by Clemence Leclerc // Within the first month of having the Implanon removed and not being on any form of hormonal contraception, I noticed significant changes in my mental and physical health.
Read More