You can find Selena Vo here.
Posts contributed to by Selena Vo
Writing by Selena Vo // My teenage life in Vietnam is full of excitement and adventures! I love to go out with my friends, spend time with my family and I highly recommend you explore Vietnam in your own way. 

Read More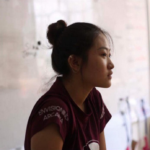 Writing by Selena Vo // I am not an artist and you don't have to be to draw. My passion doesn't come from my talent, but it comes from deep inside of me, because I am doing what I love doing the most. 

Read More