Zadie McCracken is a sixteen-year-old Melbourne-based writer, fond of cats, books, TV, film, fashion, and art.
Posts contributed to by Zadie McCracken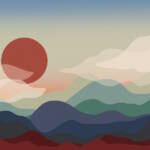 Interview of Ella by Zadie McCracken // I learnt to embrace the certain stages in my cycle. For example, if I'm in "winter" and I just don't want to see anyone, I'll take some time to myself, make a tea and watch some Gilmore Girls.
Read More