Interview with Gretta Ray by Freya Bennett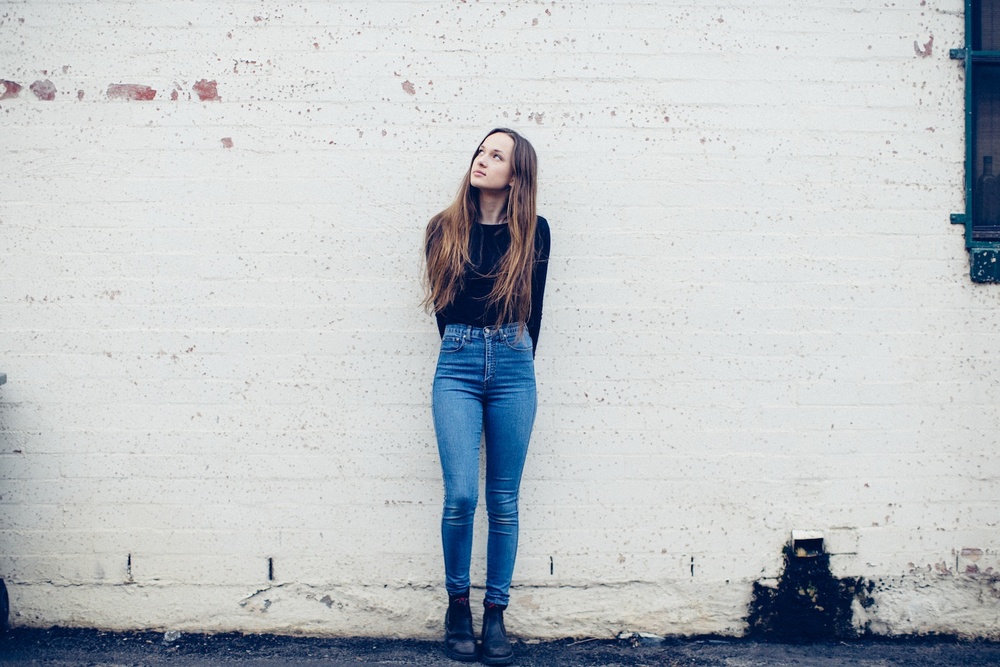 Photo by Ed Sloane
Hi Gretta, how are you?
Hey! I'm well, thank you.
How old are you?
I'm 17.
Where do you call home?
Melbourne, Australia.
Tell us a little bit about yourself?
Well, I'm named after Etta James, I'm in my second last year of school right now and have just stepped into the music industry. Most things in life excite me, and I will never apologise for that. I talk a lot…I will sometimes apologise for that.
You're on the brink of releasing your first EP, how are you feeling about that?
Very excited. Having the opportunity to work in a studio, on songs that I wrote myself, was something that I wasn't expecting to experience so soon, and I'm so proud of the final product.
When did you start writing songs?
It's interesting, I wrote my first song when I was 7, yet I didn't write my next song until I was 9 or 10. The first song that I wrote kind of occurred out of nowhere; writing music had never occurred to me until it just happened. I hadn't even started to properly learn any instruments at that stage, so I surprised myself in a way; after 20 minutes or so once I had finished the song.
What got you into music?
Listening to it. I was incredibly fortunate to have been raised listening to musicians such as James Taylor and Joni Mitchell, so I've loved music since day one, as has the rest of my family. I also loved how one could tell a story on stage through the way that they performed, how the energy of a room is entirely controlled by whoever is on stage. Surrounding myself with all kinds of music has been the most helpful thing for me as a musician.
Did you always want to be a songwriter?
It's hard to recall wanting anything else, really. I always wanted to perform, that's for sure. I would stand up in kindergarten and recite the National Anthem unasked (annoying, I know), or stand on the coffee table as if it was a stage when I was younger…Discovering how much I loved writing my own music and then eventually performing it, further increased this obsession that I had as a kid– the idea of standing on a stage.
What advice do you have for girls getting into songwriting?
Don't be hesitant when you're writing, ever. I think that the self-indulgence of song writing is the fact that you get to say whatever you want to say. So, if you're feeling alone, sing of loneliness. If you're feeling mad, express how mad you are! Also, as girls, we're very lucky to be living in a period of time where women are transitioning from feeling as though sensitivity is a negative trait, and are starting to embrace it and use it as a way to empower themselves and one another. Having the ability to tell a story, to be honest through music is something that I have never been ashamed of.
When can we hear your EP?
I'm hoping to release it around October or November this year. If not, most definitely soon after. I'm very keen to get it out into the world!
What's the best part about being a songwriter?
Performing a newly finished song for the first time, especially when you're proud of it.
What's the hardest part about being a songwriter?
Being told how and what to write. Taking criticism and using it to motivate me is something that I need to work on. I think that it's due to the fact that when someone says "change this part" or "I'm not sure that you need this pre-chorus," I feel as though it takes out part of the story in the song. What I've come to understand is that no matter how personal my songs are, or how close I hold them to myself, having a second opinion is sometimes the most helpful thing possible. I want to grow myself as a writer, therefore I need to be less protective, and open myself up to advice. It's difficult, yet it's a crucial part of any kind of writing.
What are your goals for the future?
When I have finished school, I plan to take a gap year and travel to Nashville, Tennessee and see what music related opportunities await me in that part of the world. It's something I've wanted to do for a long time, and after I finished working in the studio, I wanted it even more. Nashville is known for it's music, especially country music, which is a genre that has had a huge influence on the way that I write songs. A lot of artists and producers travel over there to do their thing. As far as money goes, I'm working as a waitress at the moment, so when I'm not studying, or practicing/writing/performing music, I'm working to save up enough money to take me over there.
When you sit and play music, how does it make you feel?
It depends. If I'm sitting and writing, sometimes it sucks! If I'm exploring negative ideas in my writing that is. Or I get frustrated and lazy. If I'm sitting and singing a finished piece, mine or someone else's, then it's awesome. It's a bit of an escape, in a way. Performing is a different thing entirely, that's when it all falls into a place of overwhelming joy.
Where do you get your inspiration for songs?
My life, my friend's lives, situations or thoughts that intrigue me at any place, any time, regardless of whether I am involved or not. For me, any idea that occupies my mind for a significant period of time is worth turning into music. Anything that is hard to make sense of at first is worth turning into music. Also, those stories that you end up telling so many times that eventually, you're able to recite them of the top of your head. Those stories of mine tend to turn into songs. At times, I will intend to write in reference to one thing, and it will develop into a story that I didn't expect it to. That's why I think writing music is so worthwhile. It's different every time.
Do you have any musical heroines?
Most definitely, a ridiculous number of them. Particularly Laura Marling. Her record 'Once I Was An Eagle' is devastating and heavily influenced my approach to writing music. I fell in love with how she incorporates literal talking into her verses; this technique is something that I have started using myself. Joni Mitchell and Clare Bowditch's music grew me up, and like them, I'm a huge story teller and I don't like to leave out details. Brooke Fraser and Thelma Plum have the ability to compose very catchy hooks, yet at the same time, their records are full of 'zinger' lines and clever lyrics. Ainslie Wills' music has encouraged me to be a bit more daring with melodies and chord progressions, which made me challenge myself in that sense. Missy Higgins' music just made me love songwriting and want to do it more; I am always singing and playing her music around the house. I think I need to stop because I could write a novel-length answer to this question! We're very lucky, we've got a lot of strong and intelligent women taking care of all parts of the music industry these days.
What do you wish you knew at 13?
So many things! It's such an awkward age. You don't know who you are or want you want; I personally was very vulnerable and confused at that point in my life, and due to my insecurities, society's stereotypical depiction of teenage girls had quite an influence on me. So, I wanted to look pretty and girly, I wanted to go to parties, I wanted a boyfriend… There's nothing wrong with that, yet at the time, I thought that those things were necessities, and that you had to look or act a certain way when you were a teenage girl. What I know now, and what I wish I had known then, is that isn't the case at all. It's cool to experiment and to experience, but I wasn't comfortable in my own skin at 13. The kind of lifestyle that I thought I was meant to have at that age didn't suit me. I wasn't girly, I didn't actually like going to parties, and at the time, I liked just the idea of a boyfriend, more than I actually liked another person! As soon as I realised all of this, I sought confidence and comfortability from that point forward, and realised that I didn't need to put on lipgloss or whatever to feel like a teenager, to feel okay with myself. I had really great friends and I loved music more than anything else, so looking at it now, I don't know why I wanted to opt for the "typical teen girl" look, considering my life was already awesome. That's why I think that Tigress is so important. I know I'm not the only girl who experienced this struggle as a pre-teen, and this magazine highlights why staying true to who you are is the real necessity.
What was the last album you listened to?
Break Mirrors by Blake Mills. Life changing music.
What was the last book you read?
Pride and Prejudice by Jane Austen. We're studying it in Literature at school and I love it, despite having to read it over multiple times.
What is your favourite colour?
Green.
Do you have a favourite quote?
"I kind of . . . unraveled. I wondered, what is my life if I'm just living it to write songs about it? I'd always lived outside the normal, isolated. And I was pulling these exhausting songs from my stomach every night. I wanted to run away."-Laura Marling. To an extent, it hits me very close to home…not the unravelling or running away bit though.
If you could leave Tigress readers with one piece of advice, what would that be?
Be passionate about something.
Photos by Ed Sloane