Interview of Clemence Leclerc by Sophie Pellegrini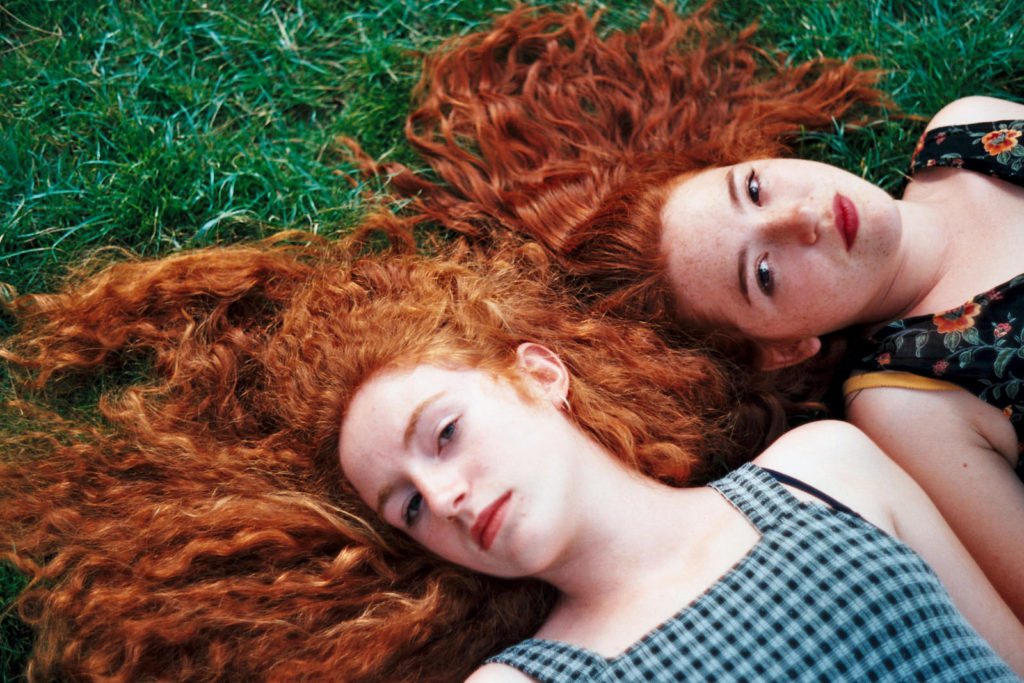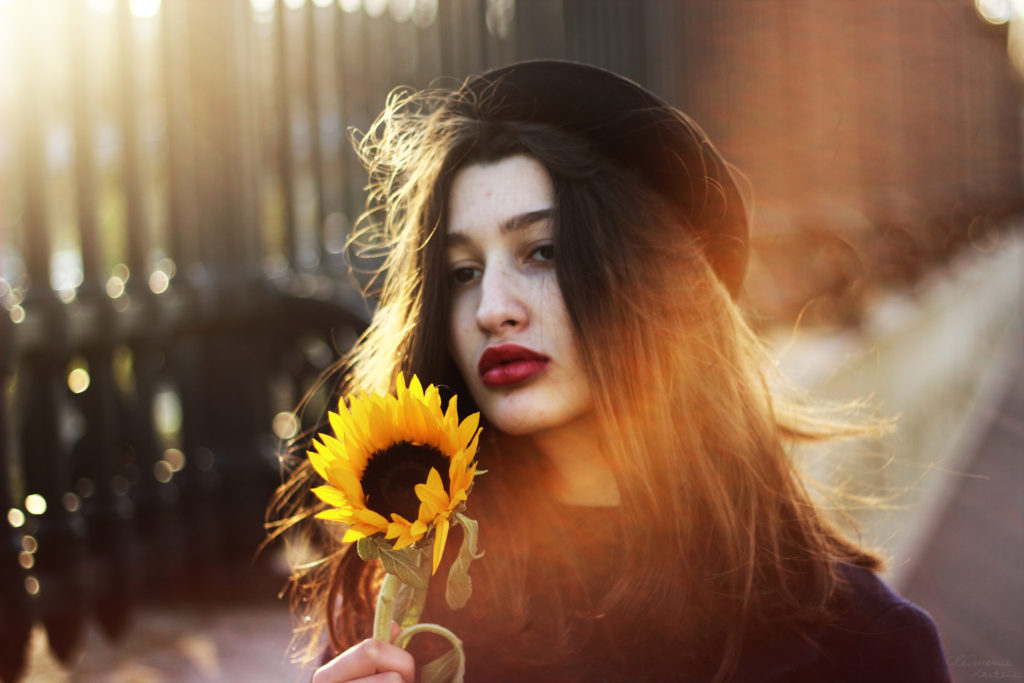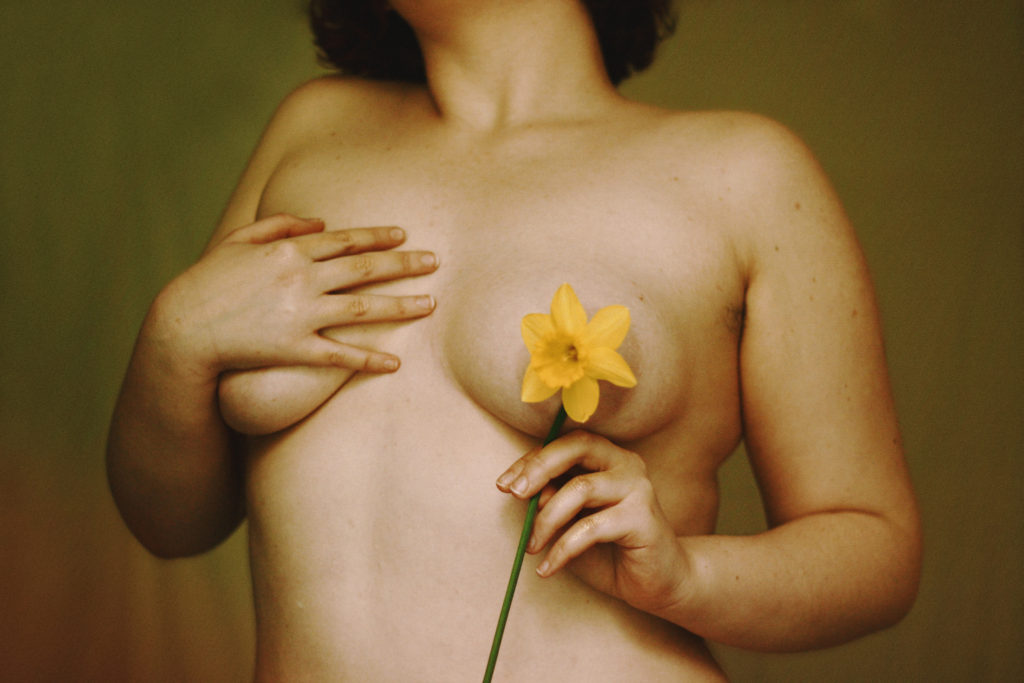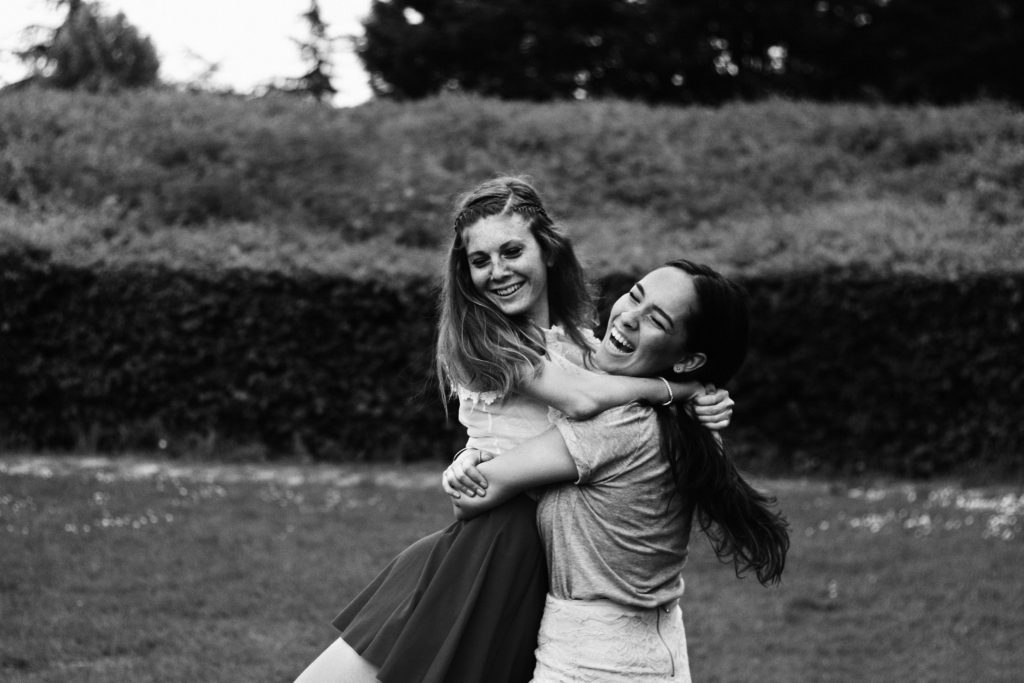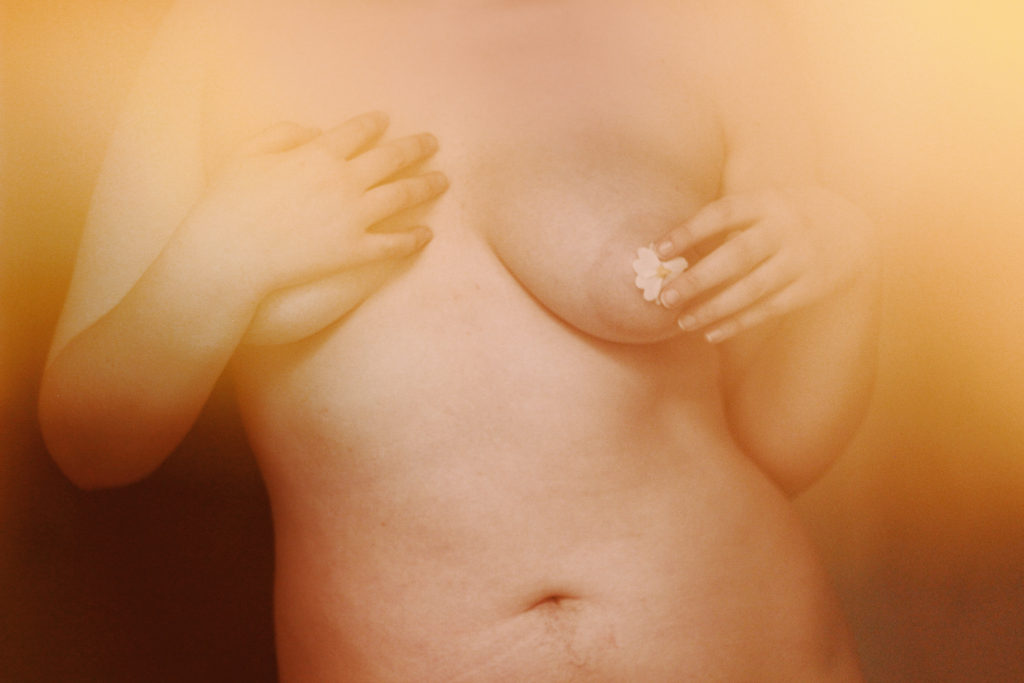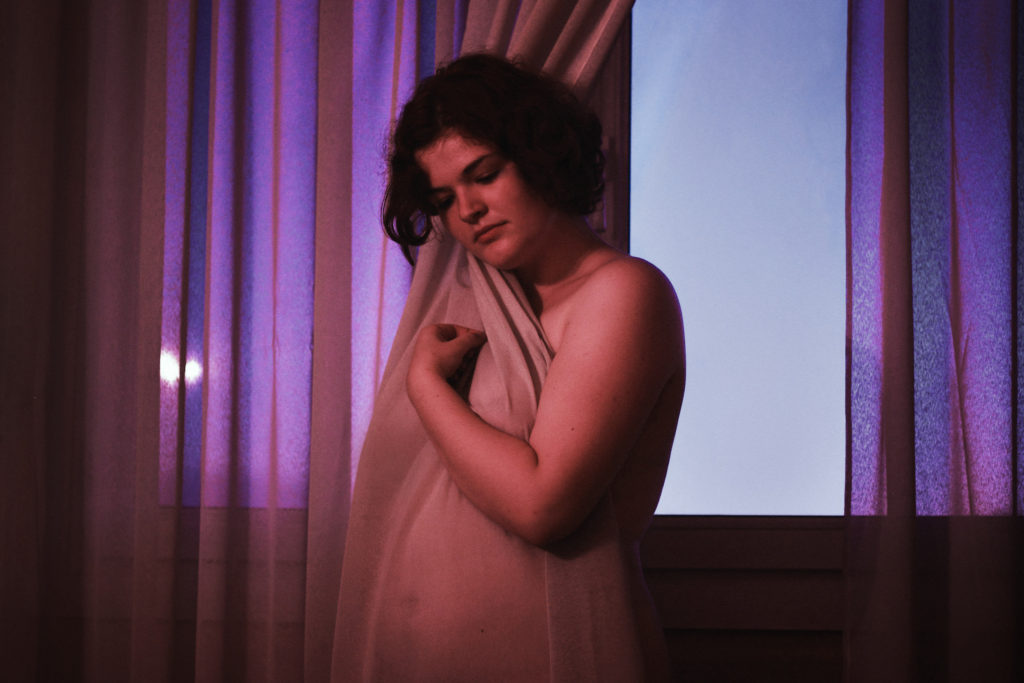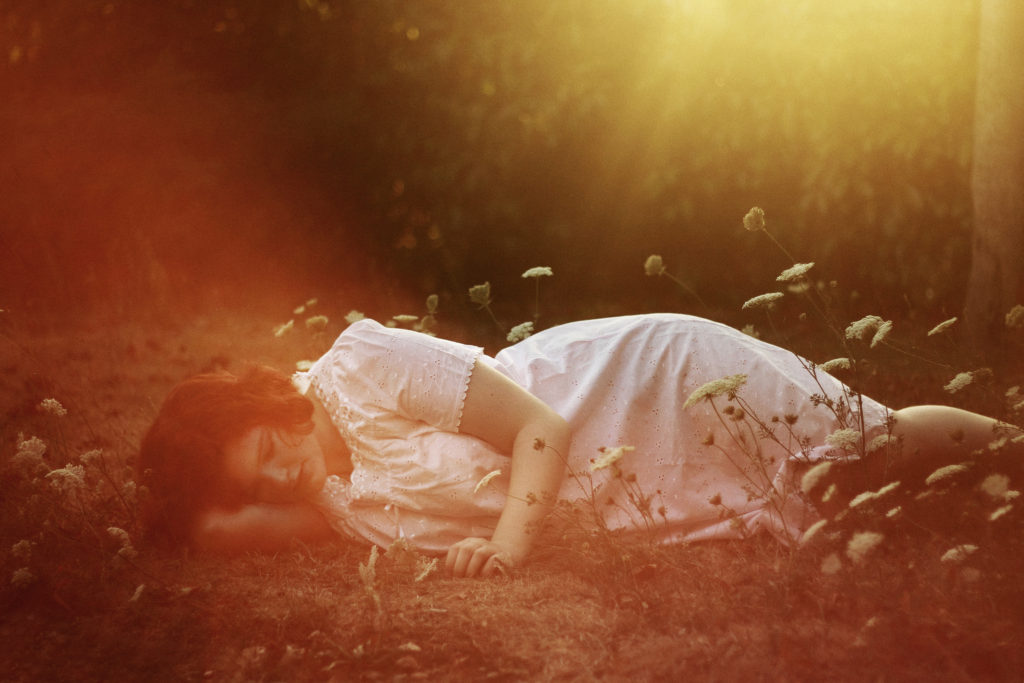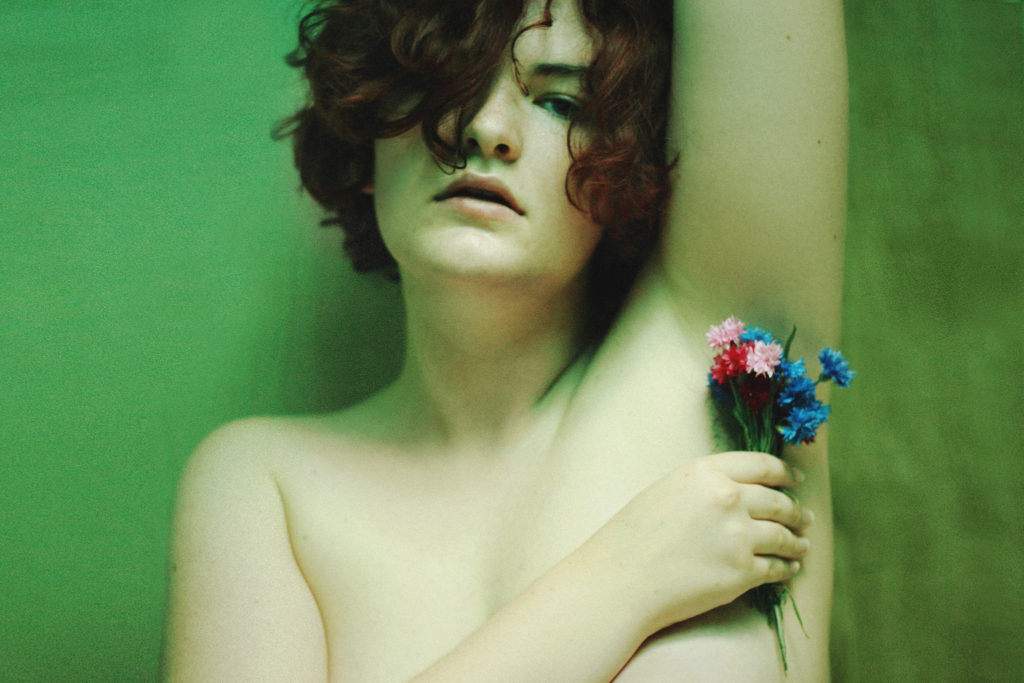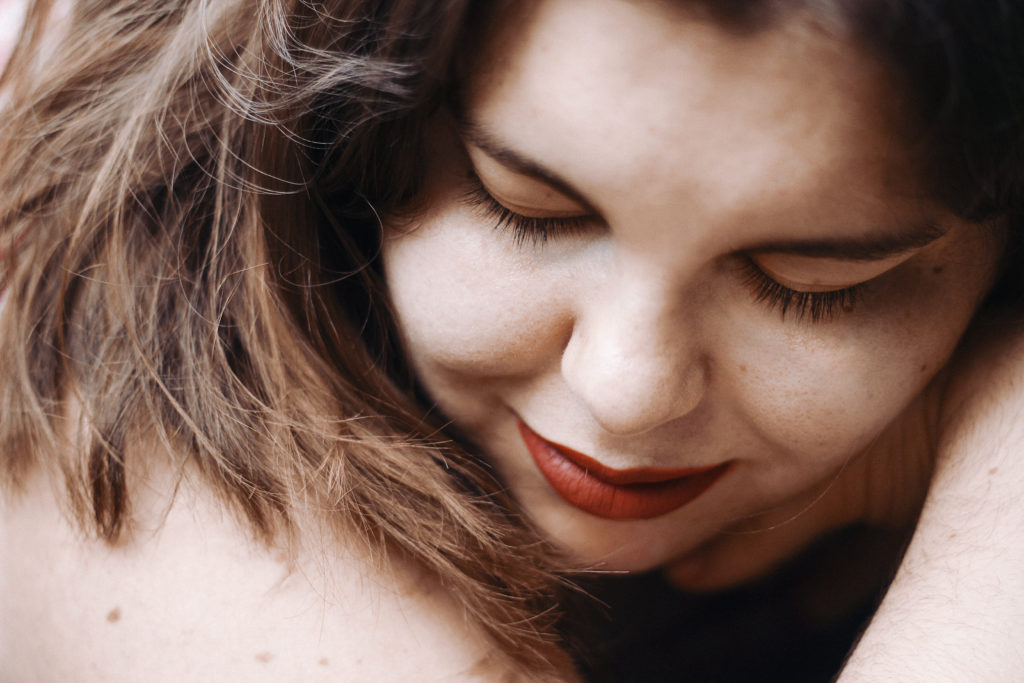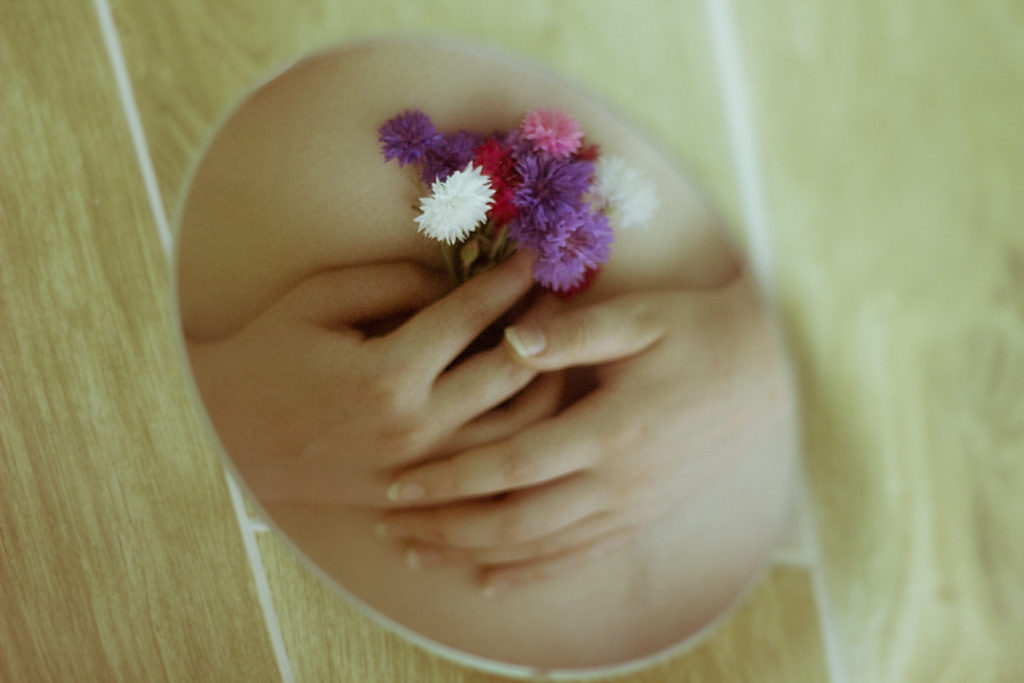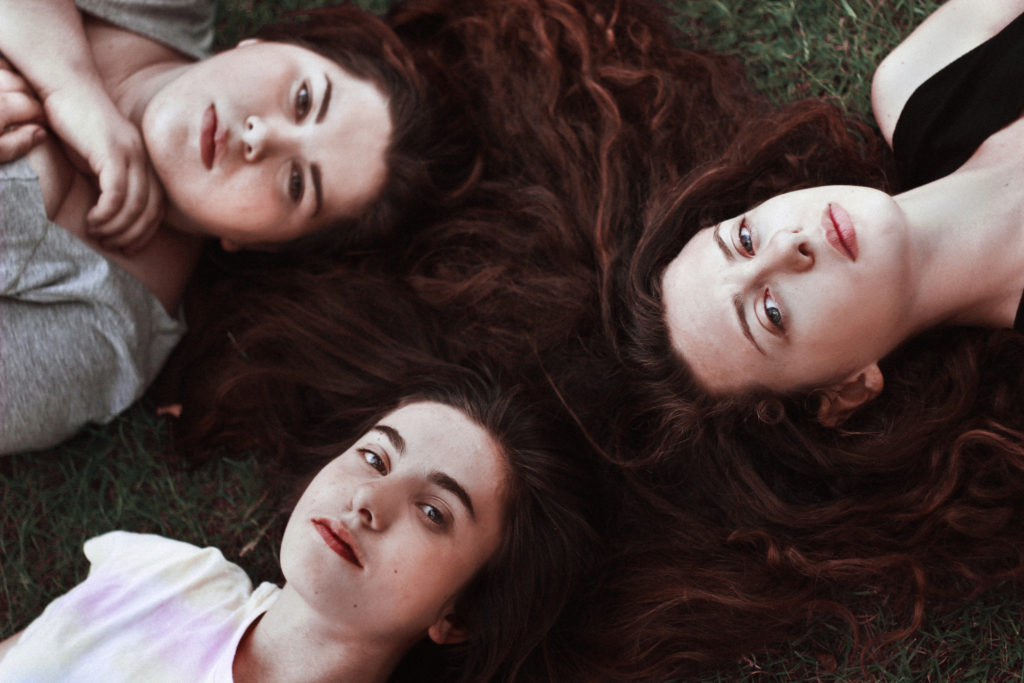 Tell us a bit about yourself!
I am Clémence Leclerc, a young redhead French girl living near Paris. I am 18 and started photography four years ago. I do not know yet if I want to keep it as a hobby or if I want to do it professionally. For now, I'm enjoying studying visual arts and multimedia at college.
How did you get started in photography?
When I was 14, I asked my dad for a camera for Christmas. My first intention was not to make art, but just to take some pictures of my dog and my travels. A few months later, I became interested in photography as an art form, and would scroll all day through various photographers' Facebook pages. I asked my mom for a better camera—the one I still have now—and tried to understand how it works. I liked taking pictures for myself, but didn't share them. In December 2012, I created my Facebook page and published some pictures I'd taken of nature, but I still did not really take it too seriously.
In early 2013, I was in my second year of high school and I was feeling really bad. Here in France, you have to choose a stream at the end of your first year; the scientific one is like the elite option, the one you chose to "get a job." So I chose that one, but nothing that I learned made sense to me, and my teachers told me I had to repeat a class. At that time, I joined a Facebook group where I met some photographers who told me that what I was doing was great, and I had to continue. I started taking portraits and received a lot of support and love from this online community. I was not good at science, so photography was my way to feel successful in something. I think that photography started to make sense for me at this moment of my life.
You shoot in film. Can you tell us a bit about why you prefer film to digital?
I still use both for different things, but definitely prefer film. I like the idea of forgetting the pictures and then discovering them again as little presents. I know that digital has really advanced photography because you can control everything and see the result immediately, but for me, it gets a bit boring. It's like when you're a child, asking your mom everyday to buy you something you want, and then when you get it immediately and never play with it. Photography became easy, and I never think to look at my pictures again when I shoot digitally. However, I do use a digital camera for videos (because I have no choice) and sometimes for self-portraits as the focus is easier.
Film changed many things in the way I work with models. I find it less stressful as I have to take my time to get the best shots. It is also different for my models to pose without seeing the result right away; they have to be more patient and trust me.
My analogue camera was also given to me by my grandpa, so there is a sentimental attachment too. Knowing that this camera has been used since 1970 is pretty exciting and magical.
Tell us a bit about your process of taking self-portraits.
I started a series of self-portraits last summer that I called Floraison (Blossoming in English) about puberty, and in which I drew parallels with flowers. This project was on my mind for a few months, but I started it that summer because it was when I really started to grow up and set my body free: I allowed myself to not shave for weeks, to pose naked for friends. So, this project became not only an artistic project, but also a personal work with my body image.
I've never had a lot of self-confidence as I was bullied at secondary school because I was "too fat" and "too ugly." Taking self-portraits, especially nude ones, really helps me to deal with the body image issues I've had for years.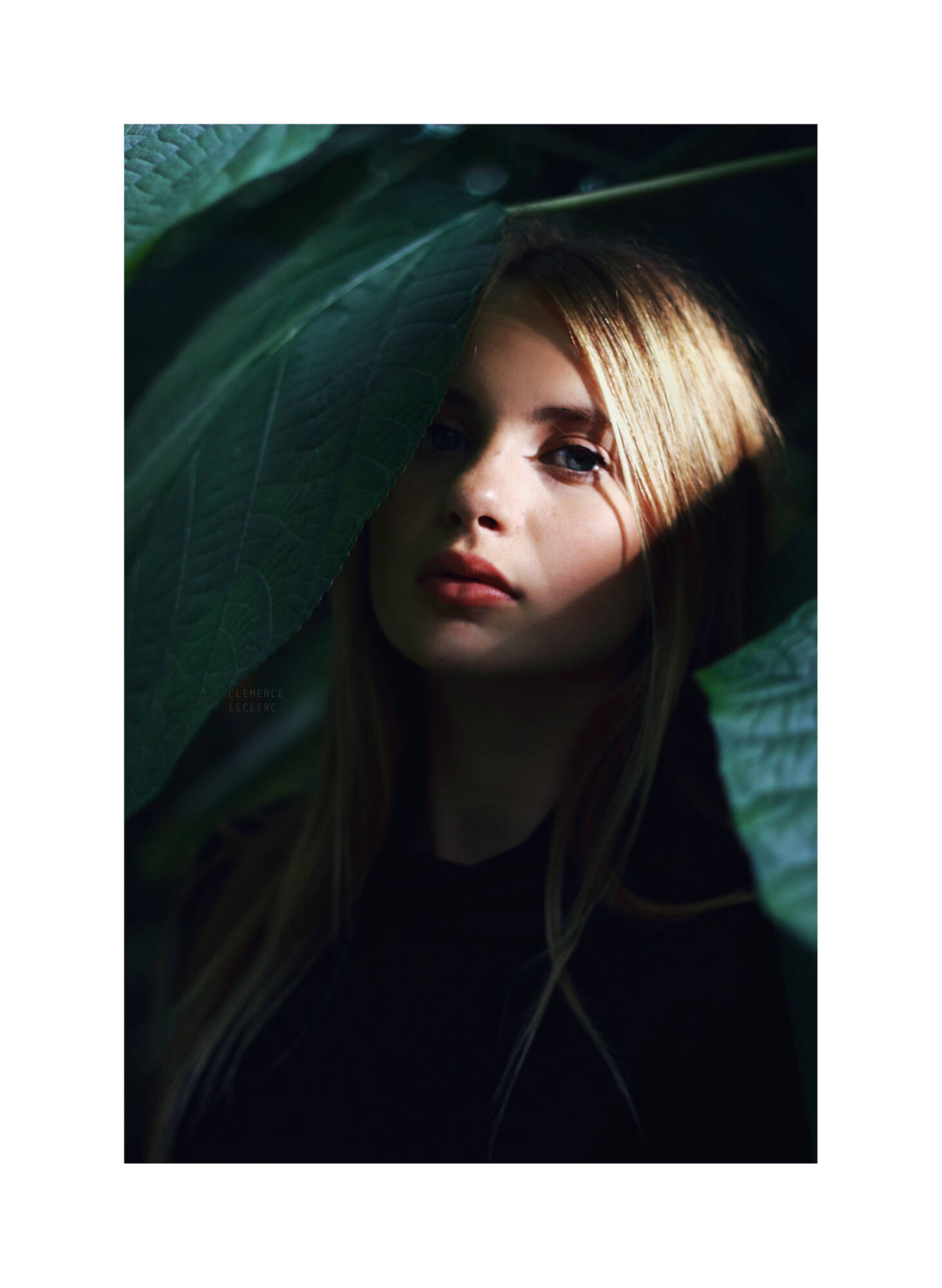 What do you hope to accomplish or express with your photographs?
I would like to say to people that beauty is everywhere and that insecurities should not hide it. I used to organize sessions to take my pictures, choosing my models in advance, but now I prefer to work in a more natural way. I bring my camera everywhere and every person around me can be my model if inspiration strikes.
Most of your photographs are portraits, often of girls. What draws you to this subject matter?
I love taking portraits for the connections I make with my models. I used to be a very shy person, living in my own little world, so meeting models permitted me to connect with the world. Some of them became not only models but true friends.
Self-esteem is something that touches me personally and I try to help people feel better about themselves. I work with people who trust me and let me try what comes to my mind, whether that means portraying them as "feminine", "masculine", "strong", "fragile", or otherwise. It may be a cliché but I have found more girls in this state of mind than boys, and that may be the reason why I work often with girls.
I also like to work with women because, as I said before, I used to have insecurities and I think that bringing girls different images of female beauty is important. I really enjoy working with girls who are not "models" or who think they are not photogenic to prove to them that they can look beautiful, through another person's eyes. Sometimes they say "I have many pictures of myself but in yours I feel beautiful", and I am proud of that.
What inspires you?
Observing the world around me, the little details of everything; all people are my main source of inspiration. I observe people a lot: the way they look, their expressions while talking, their hair in the wind. I like being with friends and starting a shooting session without planning it; it is so much fun. I also love walking in the streets of Paris like an explorer to find places I have never heard about, like little treasures.
Nature, especially flowers, is really important in my work, not only for the aesthetic but also for their meaning. At my age everybody around me is blooming, accepting themselves, achieving things. Flowers represent people's blossoming for me. I also associate their colours with feelings. For example, the yellow of daffodils or sunflowers represents flourishing and harmony for me because they are like little suns spreading brightness and joy.
What's the best piece of advice you've received?
The advice I would personally give is to find your true self and explore it. Having technique is good, but having your own universe, something that comes from you, is much more impressive to me. No matter what camera you have, you can find a way to express yourself.
If you could meet and talk to any living or dead artist, who would it be, and why?
I think I would like to meet David Bowie. I visited a very interesting exhibition called "David Bowie is" in early 2015; I learned so much about him and fell in love. When my brother and I were young, my dad had a DVD of all of his video clips and we'd spend all morning dancing in front of the TV while it played. I liked him first for his songs and then as an icon. I love the way he dealt with his image, playing with femininity and masculinity like "whatever I look like, I create stuff". I understand it, because sometimes I would like to be considered not as a woman or a man, but just as a human being.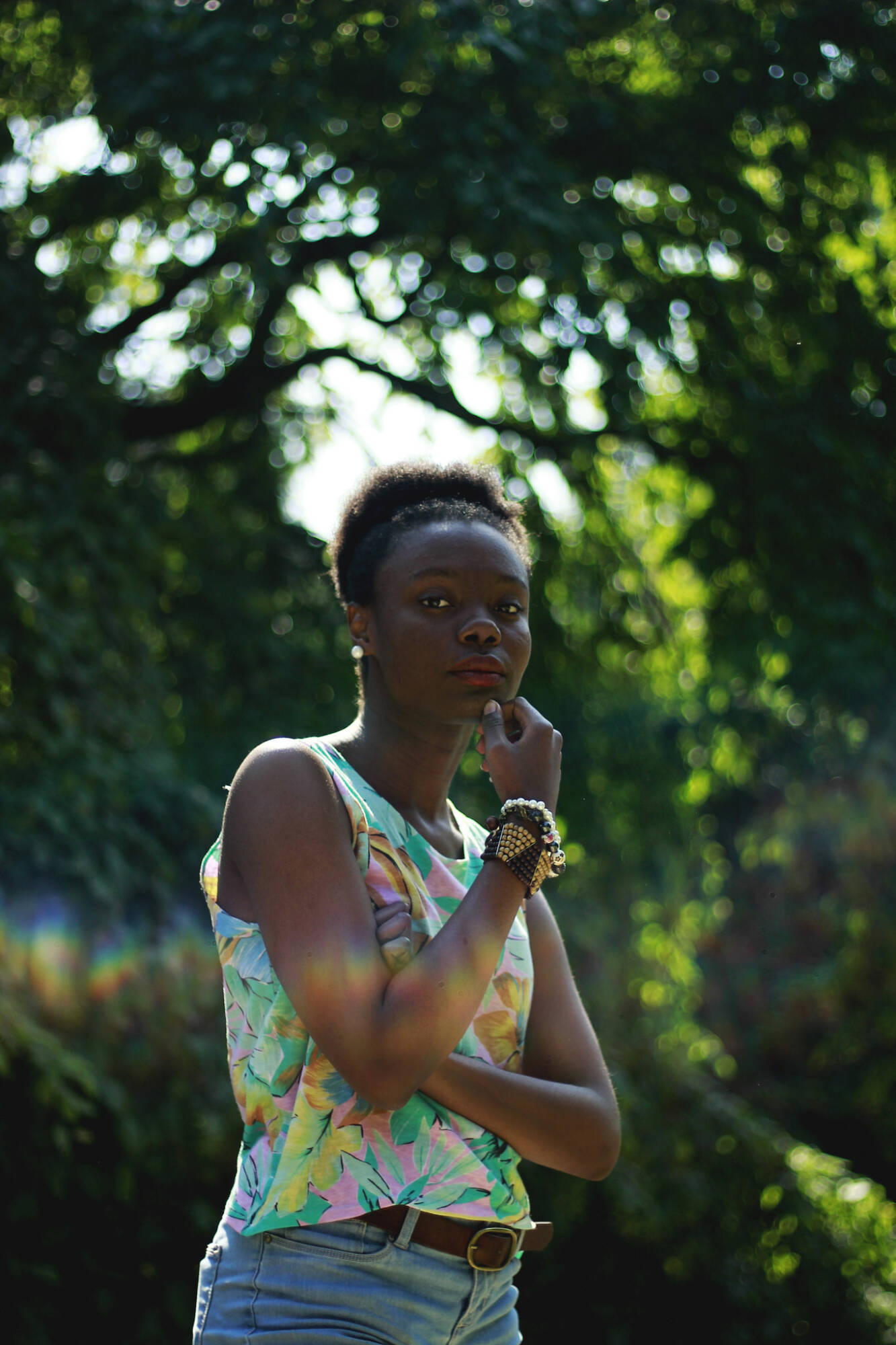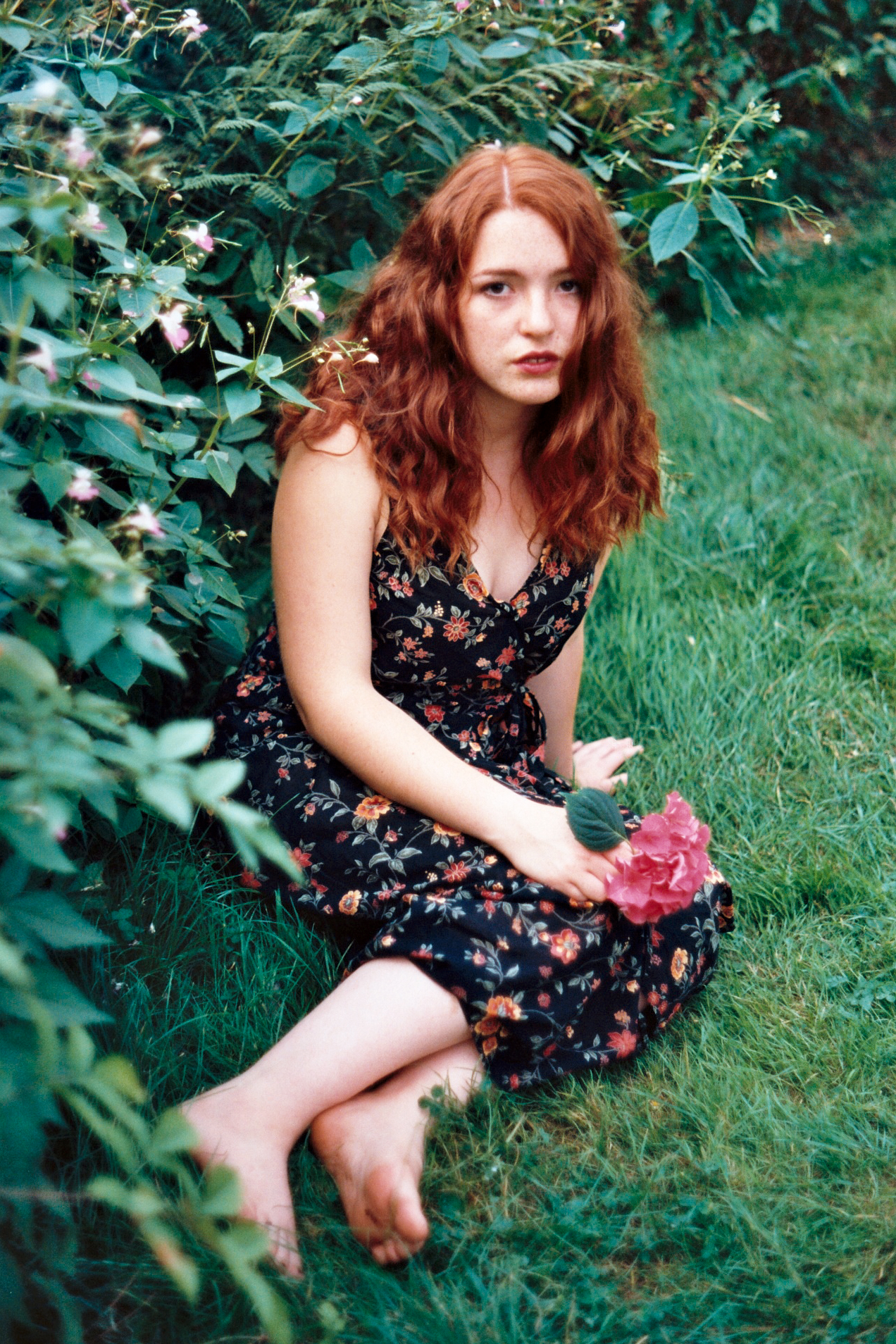 [share]