Interview of Lucy Haley by Freya Bennett // I am passionate about helping people, especially young girls struggling with body image.
Interview of Lucy Haley by Freya Bennett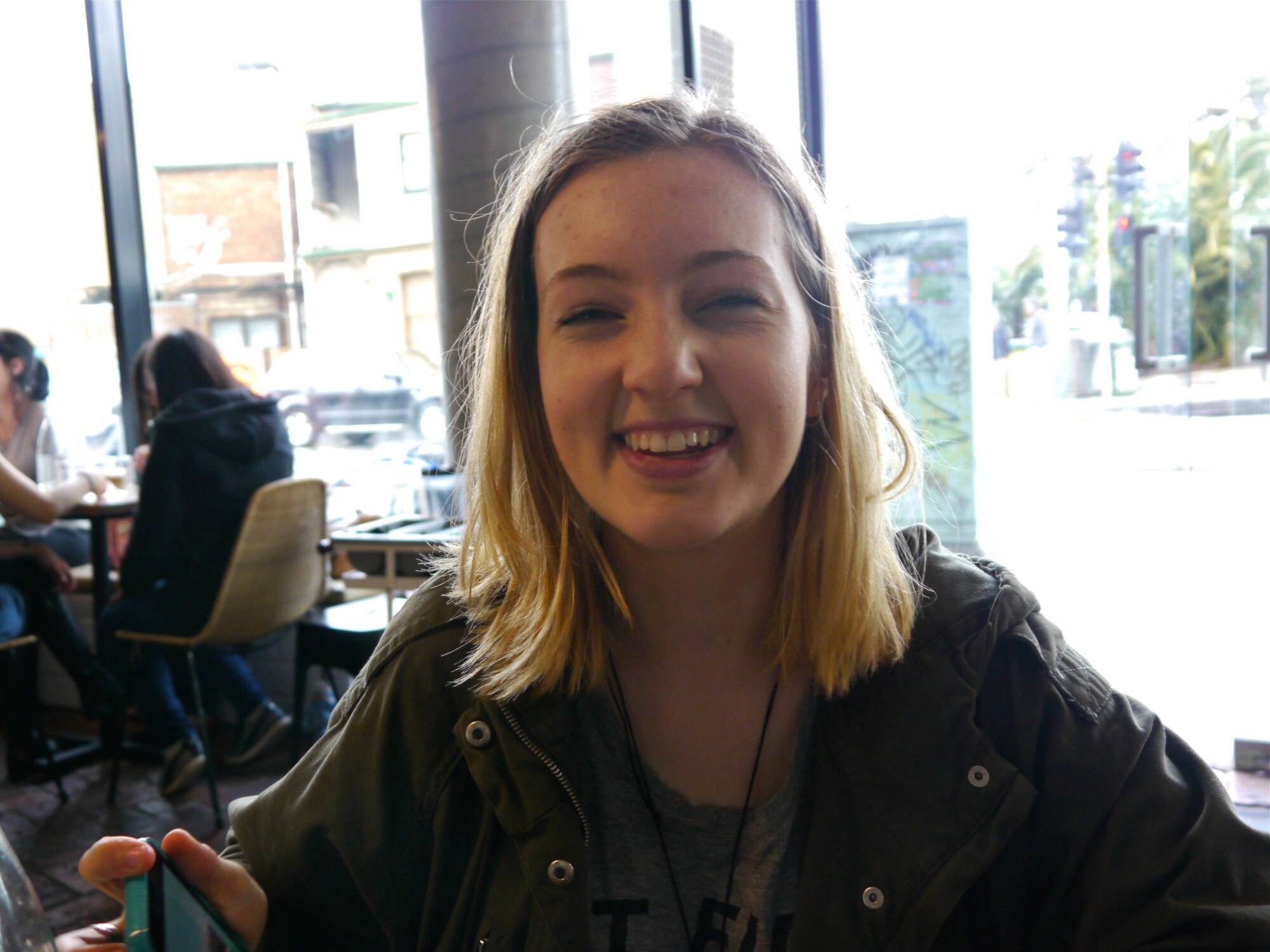 Hey Lucy, how are you?
I'm travelling alright thanks!
Tell us a little bit about yourself.
I'm a sixteen year old from Victoria, Australia. My hobbies include drinking coffee, yoga, and writing. I'm a vegetarian and have a strong passion for equality and social justice, and am a huge advocate for self-love. My dream is to someday travel the world (especially Greece) and go on many adventures with friends and family—or maybe even by myself! I love the ocean and am always happy sitting by the beach listening to the crashing waves. As I get older I wish to pursue a career in either journalism or psychology, as I love spreading positive vibes and inspiring and/or helping others.
What are you passionate about?
I am passionate about helping people, especially young girls struggling with body image. I want girls to understand that not having a "perfect" body is okay. Negative body image and struggles with eating and exercise are taking over our society and I find that terrifying. This needs to change and needs to change quick. All women and girls are beautiful and they are just so much more than their physical appearance. I believe Ramona is doing the best it can to help this movement and it inspires so many young women to love and accept their individual bodies.
What is your current goal?
My current goal is to become the best person I can be. I want to inspire as well as be inspired. I want to be fit, healthy, and happy. I'm trying my hardest at school and at work, socially and mentally. I'm not where I was, but thank goodness I'm not where I used to be! I'm still working on accepting myself and that's okay.
How do you go about achieving your goals?
I always stay organised and on top of things. I like to feel in control, which can be both a blessing and a curse! I keep a diary and a journal and practice yoga every day. It helps relax my mind and keep everything in order. I'm honestly just trying my hardest in every aspect of life.
What do you love about being a girl?
I love the relationships. I love having really good friends and really connecting with them and talking to them about all the deep and meaningful stuff. I love coffee dates, city days, and talking about all the exciting things the future has in store. I love the strength and determination of women; the kindness and gratitude they show. Strong females really inspire me.
What do you wish you could change about sexism?
I wish we could change the stigma about women and their bodies. That women are expected to be this impossible, unachievable figure just blows my mind. It is unfair for young girls to have such high expectations to look a certain way when in reality, not even models look that "perfect." I wish I could change this as I believe it would bring so much more happiness and confidence to young girls and women.
Why is feminism important to you?
Feminism is important to me because I believe every human deserves to be treated as equal—no matter what gender, sexuality, or ethnicity. Females deserve the right to do anything just as much as men.
Who is your heroine?
My heroine is my best friend Molly Brown. She has grown so much as a person in the time that I have known her. She shows such strength and character despite everything she has been through. Without her, I would not be where I am today. She saved my life and I will forever be so very grateful. She is the happiest, most positive and loving person on the planet and I am so lucky to have her as my best friend.
If you could add any class to school, what would it be?
Some kind of self discovery/love class. Learning all about how to connect with yourself and find a way to accept who you are as an individual. I think this is something very important and not talked about nearly as much as it should be.
If you could travel anywhere, where would you go?
Honestly, anywhere and everywhere. I want to travel the whole world—hike Nepal; drink coffee in New York. I want to go and experience cultures and hear people's stories. The Greek Islands are somewhere I am absolutely dying to see, but I'd also love to do some volunteer work in Cambodia. I just want to everywhere and anywhere! I'm up for any kind of adventure!
Where do you see yourself in 5 years?
In five years I am hoping to be in another country, off exploring the world. I really want to travel. Otherwise I'll be striving towards getting a job I would really love, spending time with friends and family, and most likely drinking coffee!
What was the last dream you had?
In the last dream I had, I was force-feeding my dog coffee beans on a deserted island. Weird.
If an actor played you in a movie, who would it be?
Hmm, I'm not too sure. Maybe Tatiana Maslany from Orphan Black? I do love her.
What's your favourite movie?
My favourite movie would probably be Shrek. I just love how it shows happiness and love is accessible by everyone no matter what you look like. Donkey is also pretty entertaining!
Final words of advice?
Life is short. Live wildly, love fiercely. Make the most of every moment you are alive and take every given opportunity. No matter what you think or what anyone tells you just remember, you are WORTH IT.