Writing by Sarah Margaret // Photograph by Clemence Leclerc // Within the first month of having the Implanon removed and not being on any form of hormonal contraception, I noticed significant changes in my mental and physical health.
Writing by Sarah Margaret // Photograph by Clemence Leclerc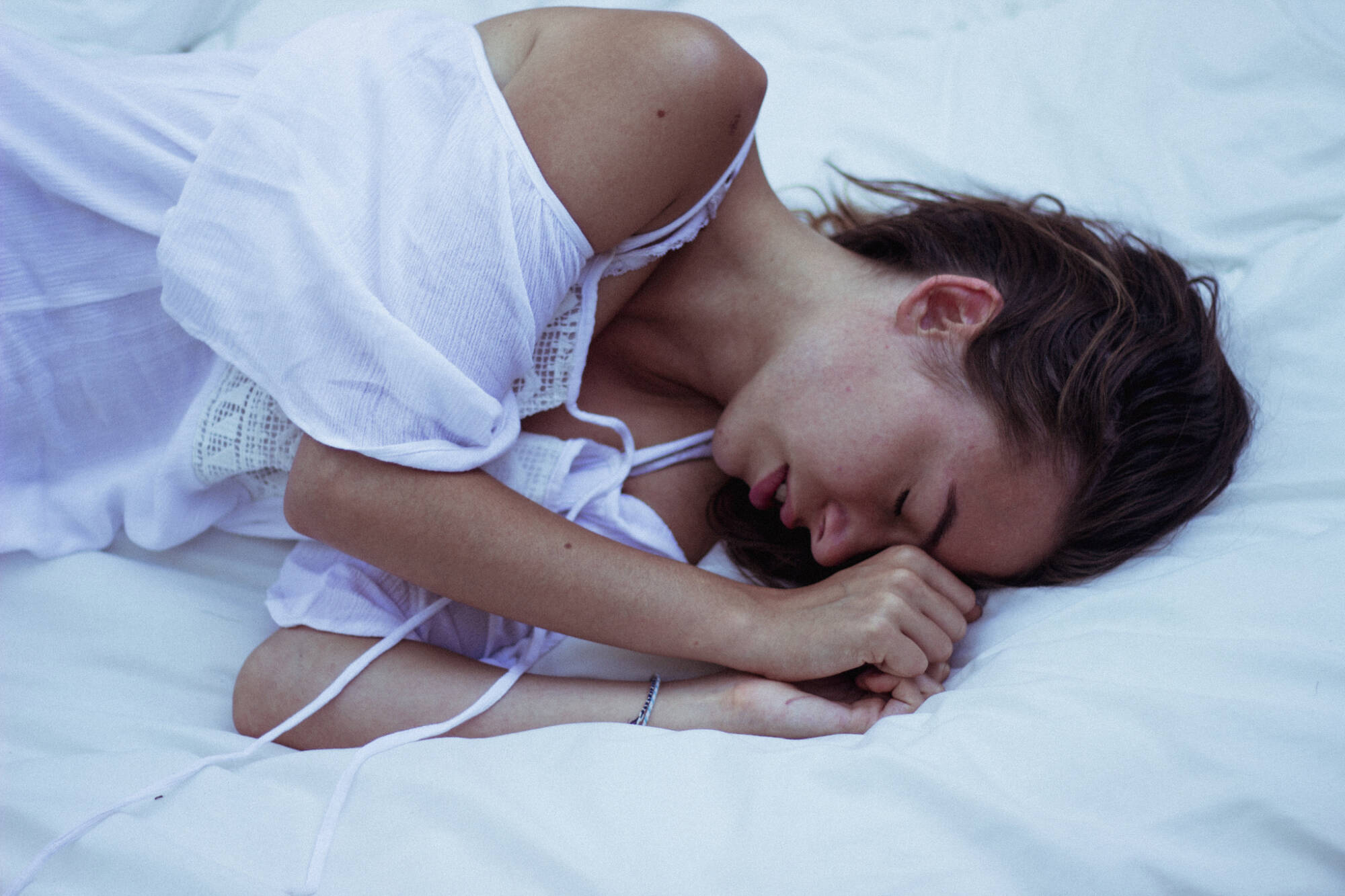 If you've been keeping up with the news lately you will know: studies have proven that there is a link between depression and the contraceptive pill. For many women this was a huge "I told you so" moment, for others it was a major lightbulb moment. You know your body and you know when something isn't right, but you just didn't know the cause; the pill may very well be it.
While this study has been a huge wake up call for doctors and how they prescribe the pill, it seems that other hormonal forms of contraception are still being neglected, and the concerns of women are likely being ignored. Changes need to be made to the way doctors prescribe these medications, and also the way they discuss potential side effects. Most doctors will quickly explain that using the pill while taking a course of antibiotics will cause the pill to become inactive. They might also briefly mention some side effects such as mood swings, bloating, headaches, and an increased risk of cancer.
I really wish doctors and medical professions would stop using the term "mood swings."  I feel like this is a throw away term that diminishes the serious effects on mental health that can be experienced. How can a person fully understand the gravity of the health implications something can have on them when the symptoms are described as something as innocuous as "mood swings"?
I say this because this has been my experience with the Implanon. I wish this were a positive recount, but it's not. My hope is, however, that it helps others in similar situations realise you are not alone and to seek help, and for those considering the implant to do your research.
After being on the pill (Levlen) from ages 18-22 and mucking it up way too regularly, I decided to try something a little more long term and user friendly. So, without having done my own research and foolishly relying on the doctor to tell me all I needed to know, I got the Implanon.
I say foolishly because I have since learned that before I do anything to my body, it is up to me to educate myself as much as possible, because doctors aren't always going to be as informative as they should be. But then again, how many of us research every single prescription we're given by our doctors before taking it? We just trust them to do what is best for us.
My regular doctor at the time didn't perform Implanon procedures so I went to a clinic that did. The doctor I saw immediately gave me the prescription and told me to sit in the waiting area until it was my turn, and I had the procedure that day. While this may sound efficient, some things shouldn't be rushed.
This doctor failed me almost immediately. I wasn't asked about my medical history, or if I had a history of breast cancer in the family, nor was there any mention of mental health history. I wasn't informed of the side effects of the Implanon, not even the typical "this may cause mood swings"—I wasn't even asked if I was pregnant. I wasn't given any record of when I had the Implanon inserted, and I didn't know this was a thing until my doctor nearly 3 years later asked for it.
The only information I was given came from general chit chat with the nurse who was prepping me for the procedure. She told me that while the Implanon lasts for 3 years, for most women it only lasts for a year due to complications.
Huh! What complications?
She told me she only had hers in for 1 year because it was causing a heavier flow than usual. So with my complete lack of knowledge and just a warning of a heavier flow, I went on my way with the peace of mind that I wouldn't have to worry about remembering to take the pill every day. The procedure by the way, is done under local anaesthetic; the doctor will make a tiny incision on the inside of your upper arm, insert the rod which is about 4cm long and then bandage you up. The initial procedure doesn't hurt, it's afterwards when the anaesthetic wears off that your arm starts to feel tender and sore.
For the first 2 years I actually had very little issue with it. I didn't have a heavy flow, rather the opposite. I would get a light period once every few months; I did get a discharge every so often when my cycle should have been due, but no heavy bleeding—which was the only side effect I knew of. Something else I experienced during this time, but didn't realise the cause of, was a reduced libido. Like so many other women experiencing any change in their body, I thought it was just me and accepted it for what it was.
The final year of having the Implanon was when more drastic changes occurred, and once again I didn't know what was causing them, so I brushed it off as just being me. Looking back now, after having it removed and being on forums where other women experienced similar things to me (mood changes, depression, abdominal and breast pain, fatigue, bloating, lack of libido, painful sex), I can't help but think all the strange changes I experienced were due to the Implanon.
The first thing my partner and I noticed were my mood changes. This was such an exhausting time for me because I was constantly being asked by my partner, who was beyond frustrated with the changes in me, "what's wrong?" I couldn't answer because I just didn't know. I would go from being happy one minute to dark and brooding the next. I would snap at people over nothing, and then be cheery again soon after. I'd cry over little things here and there, which I just assumed was probably PMS symptoms.
Over time this just got worse. It got to the point where I would cry every day. There was never any real reason behind it; I would just burst into tears. I would become paranoid and think about something minor that was then amplified in my mind and become really depressed. Some days, getting myself out of bed seemed like the most challenging thing in the world, so I would just stay in bed all day.
The worst were the suicidal thoughts brought on by the paranoia and anxiety. I had never experienced anxiety on this level before. I had this devastating feeling of being unwanted by those who loved me most, and it was so absolutely soul crushing that it led to me having thoughts of suicide.
Along with these side effects to my mental health, I also experienced physical side effects that I couldn't explain. My breasts, especially my nipples, would randomly become so sore that even showering was painful as the water would hit my chest. Wearing a bra was a huge source of dread because of the pain, but I felt I had to because my nipples were also constantly erect during these periods, so the soft cup bra became my best friend.
I was finally spurred into action after speaking to my sister about my abdominal pain. I was getting these sporadic violent pains in my abdomen that ranged from a short sharp pain to me being doubled over screaming in pain. She herself had quite serious endometriosis and while our symptoms were different, I was experiencing quite a few of the other associated symptoms. So after ignoring the changes to my mental and physical health for way too long, I finally went to the doctor.
I had started to question whether the Implanon could be behind all this, so when I explained all my symptoms to the doctor (through choked back tears; this was the first time I had ever said the words "I am depressed" to anyone—not even my partner knew, as I didn't confide for fear of being made fun of, but hey that's paranoia for ya) I asked if the Implanon could be causing them. She couldn't give me a definitive answer and after giving me a tissue and skirting around my mental health issues, briefly saying I could remove the Implanon and see what happened or go on antidepressants, she moved onto something "easier": the abdominal pain. With endometriosis in mind, she sent me off for an internal ultrasound and blood test and sent a referral to the local hospital for a laparoscopy. Once I got all my results back, which were completely normal and healthy, the doctor informed me that my request for a laparoscopy was denied because I hadn't had a pap smear. So I went away feeling more than frustrated by the doctor's oversight, and the fact that I had spent another month experiencing all these symptoms while waiting to hear back from the hospital just to be denied.
I went to another doctor this time in the hopes of getting some answers. Again I went through the same process of trying to explain my symptoms through tears, and again I asked if all this could be caused by the hormonal contraception. While this question wasn't entirely ignored, the answer was totally dismissive. He informed me that it was highly unlikely the Implanon could have caused all this because it only releases a tiny amount of hormones into the system, so basically it just must have been me. This response seems all too common amongst medical practitioners who issue these medications. It seemed like a textbook response from a doctor whose job it is to know your body better than you do. I call rubbish! Ladies, you know your body, you know what is normal and what isn't, and I knew this wasn't normal for me.
The doctor suggested I seek counselling for the depression and keep a food diary to check for gluten intolerance which was "probably" what was causing the abdominal pain. After another wasted month keeping the food diary and doing yet another blood test, this time to check for gluten intolerance, which came back negative (surprise surprise) I was told to see the clinic's female doctor who specialises in women's health, because my original doctor didn't know what else to do.
With my frustration levels at an all-time high, I demanded the Implanon be removed early (I still had 3 months left of its 3 year life span) so I could see what would happen. The new doctor suggested that the abdominal pain could be phantom period pains at times when I should have been menstruating, but said it wasn't due to the Implanon. This seemed possible, but the pain was way more severe than I had ever experienced, and I wasn't keeping track of when it occurred to know for sure if it was period pain. She also said the depression could likely be due to the Implanon which can cause changes in mood (ah, there's that bubble wrap terminology).
Within the first month of having the Implanon removed and not being on any form of hormonal contraception, I noticed significant changes in my mental and physical health. For starters, I wasn't crying every day! I was enjoying life again, I was pleasant to be around, I wasn't snapping at my partner! So clearly the problem wasn't innately me!! The abdominal pain had lessened, and nearly a year on, it is now a thing of the past. My libido returned, which was also reassuring to know that the loss of it wasn't me, and it wasn't normal.
After having a pregnancy scare and missing a cycle, which was most likely just my body going back to normal after nearly 3 years on the implant contraceptive, I went back on the pill. Ideally I would have liked to not use any form of hormonal contraception again, but the risk of pregnancy is one I'd rather not take right now. The use of condoms alone made me so anxious to get my period each month, so I decided to go back on the pill. I have no problems with this other than the reduced libido that I also experienced with Implanon; it sucks, but is better than the absolute mess I went through last year.
This has been my personal experience with Implanon and sharing it with others is so important to me. I don't want to scare anyone away from it, because like with anything, we all react differently to things. My recommendation is not for this or that, but to simply research whatever choice you make beforehand and don't be afraid to ask questions.