Interview of Savana Ogburn by Celine Floyd // I think that collage, glitter, and paint add an element of fun to my photos and keeps them from feeling too serious, even if the theme of the shoot leans a little darker.
Interview of Savana Ogburn by Celine Floyd
Hi! Can you introduce yourself?
Hi! I'm Savana and I'm an 18 year old artist based in Atlanta, Georgia. I work in a variety of media but my favorites are photography, collages, and zines!
What inspires you to take your surrealist, dream-like photos?
I've been drawn to surrealism and ~dreaminess~ ever since I first started taking photos a few years ago. I honestly just like the idea of being able to create something magical out of an environment or space that would not normally be conducive to that feeling. For example, I started out doing conceptual photography and was very inspired by other conceptual photographers (mainly on Flickr) that would create these amazing composite images out of like, a photo of themselves against a blank wall and a ton of stock images. It's hard to explain because photography is obviously so visual, but I was very inspired by those photographers' abilities to create something out of essentially nothing, so that's sort of stuck and become the goal for all of my art.
What kind of stories do you try to tell with your photos?
I just about answered that in your last question! I always find myself creating concepts for shoots based on surreal stories and like, very literal interpretations of ideas and thoughts. For example, the theme for Rookie last month centered around space, so I did this shoot that literally had stars and planets bouncing around in the photos. I'm very drawn to exaggerated motifs, over-the-top styling, and graphic elements, so I try to incorporate those into just about every shoot.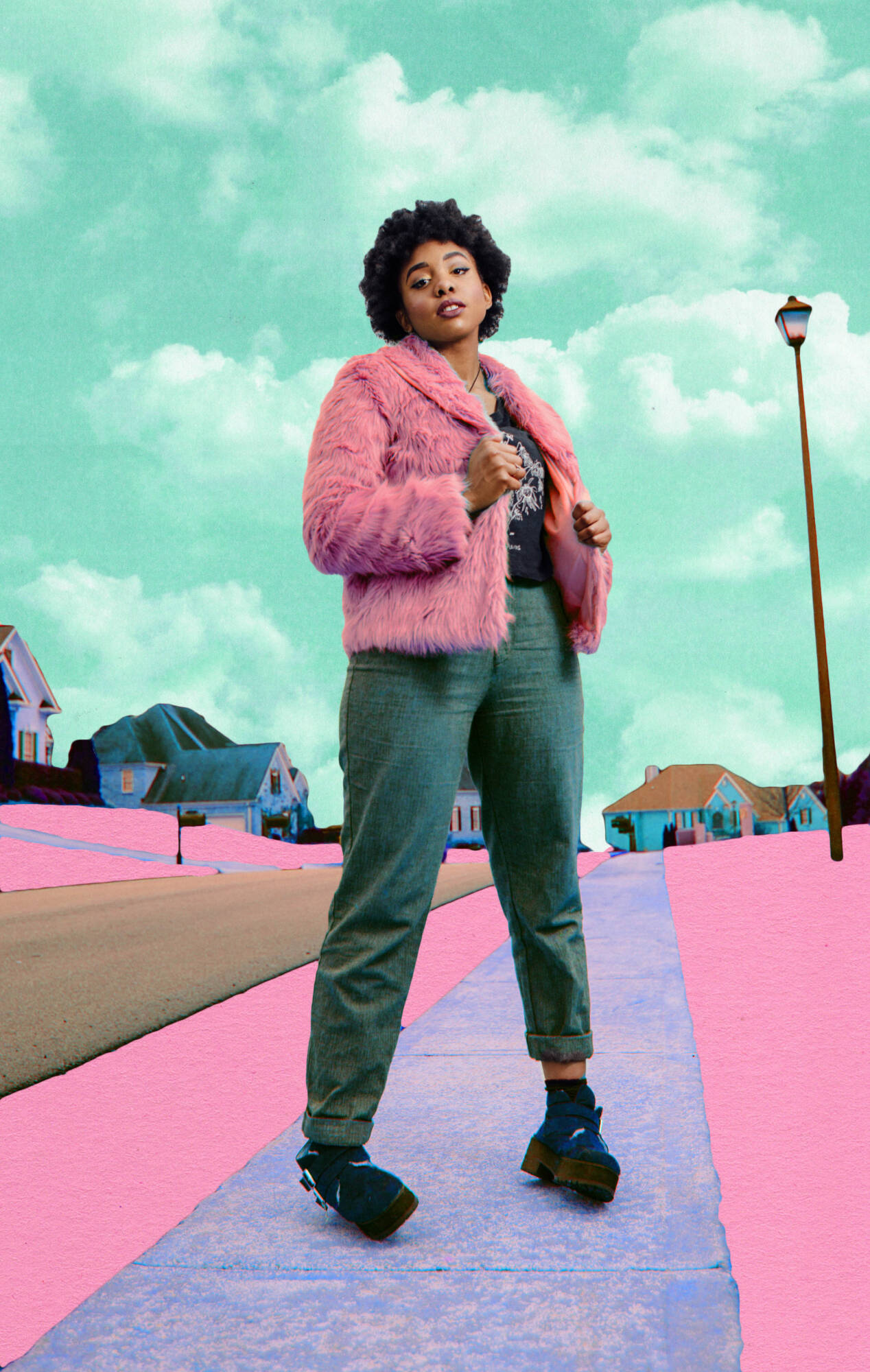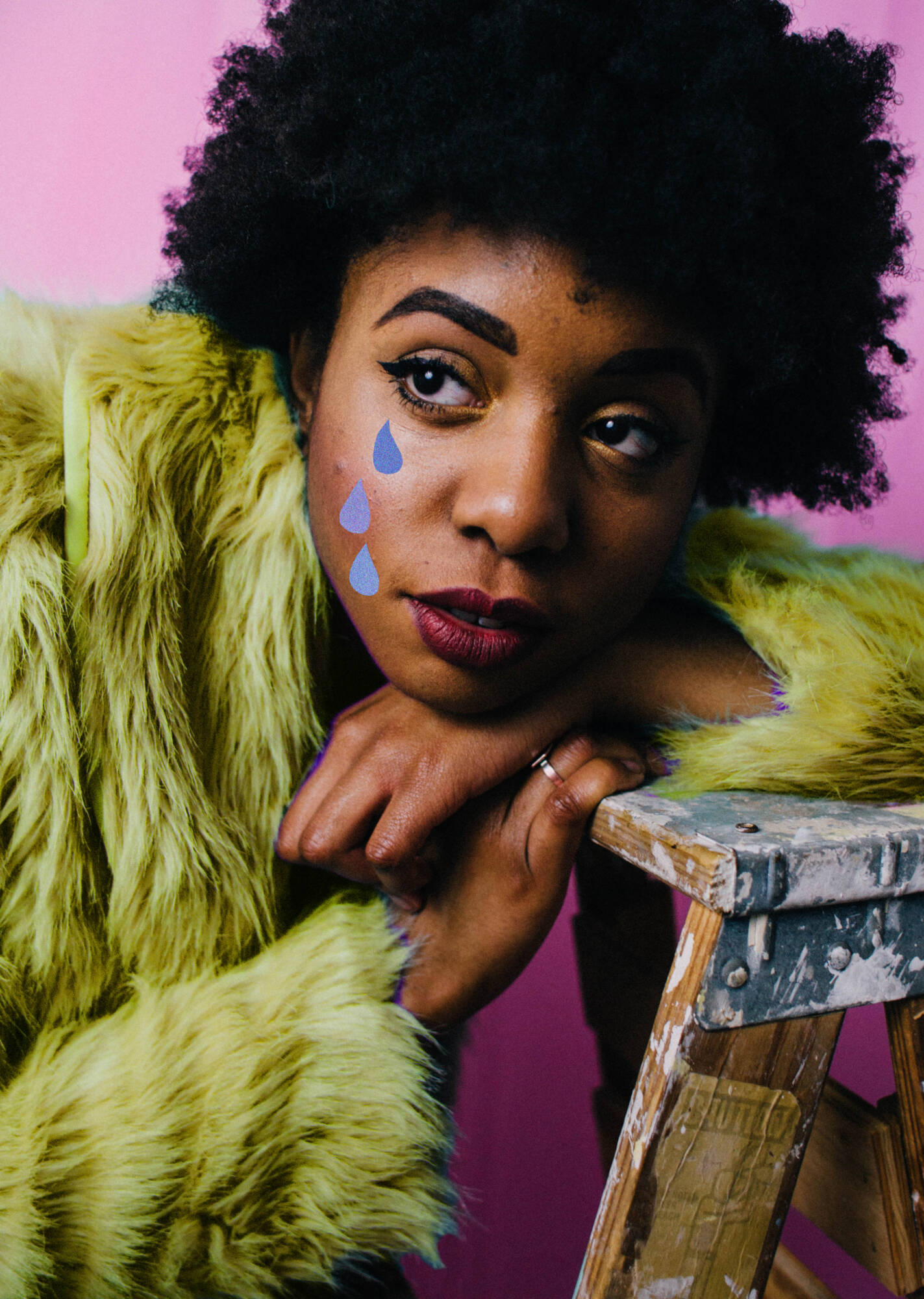 You shoot on both film and digital. How do you choose when to use one over the other?
I primarily shoot my editorials on digital so that I have: 1. maximum control over the way the image looks and 2. a guarantee that they turned out! With film I always worry a little bit that I loaded it wrong, exposed it somehow, or that my metering was off and the photos will turn out too light or too dark, so I really prefer to shoot digital on time sensitive projects. When I shoot film, it's generally for personal work and documentation, or when I really want to (and can afford to!) push myself to take the best photos in the fewest amount of frames. It costs money to get film developed and can sometimes take a little longer to shoot on it because you have to be careful, so I tend to really stress over getting the *perfect shot* each time so that I don't end up paying for crappy photos.
When, how, and why did you learn to shoot on film and when, how, and why did you learn to use Photoshop?
I shot film for the first time when I was about 13 on my dad's old Pentax ME Super. It turned out that the camera's shutter was broken so all of the photos came out halfway properly exposed and halfway black, so after that I used an automatic film SLR (and still do!) that basically just loads film for me so that I don't have to worry about it snagging or jamming. I took a photography class in my sophomore year of high school where I had access to black and white film and a darkroom, so I learned most of what I know about film and the darkroom process there.
I'm pretty much self-taught with Photoshop, aside from a little bit of instruction in high school. I learned to use it for the added control over how my images look; I'd watch tutorials on Youtube and "speed edits" from a lot of photographers on Flickr. That really helped me grasp the basics of editing and get closer and closer to developing a style for my own work. When I first started shooting, I was really into heavily-manipulated conceptual images, so I used Photoshop to add elements into my photos that wouldn't have been possible otherwise—I'd add things like fire and stormy skies into my photos all the time. Now, though, I use Photoshop to digitally collage a lot of my images, create gifs, et cetera.
When and why did you start painting, Photoshopping, putting glitter on your photos, etc.? Do the colours in your photos represent something?
I started experimenting with mixed media in my photography around when I started shooting for Rookie (March of 2015). I wanted to add dimension to the photos I was taking—I felt like they needed to be "jazzed up" in some way and was tired of trying to make realistic manipulations in Photoshop—it just wasn't my thing. I think that collage, glitter, and paint add an element of fun to my photos and keeps them from feeling too serious, even if the theme of the shoot leans a little darker. I love for my workspace and living space to be bright, happy, and colorful, so it feels fitting that my work is the same way. It honestly just makes me much happier to create something that's fun and glittery, and I think it makes it more fun to look at too.
When and why did you create your music and art zine, Sonic Blume Zine?
I created Sonic Blume in February because I felt that there wasn't a space in the music industry for young people to experiment with their music-related work—whether it be writing, photography, or even playlist-making—without the pressure of looking polished and professional (which can be very intimidating when you don't have much experience). I really enjoy concert photography and have shot for a few publications, but I wanted to deviate from the norm with my live music work by painting and collaging my images, making gifs instead of photos, et cetera. I couldn't find a site that seemed like a fitting space to do that, so I made my own and opened it up to everybody! I'm really proud of what we've created so far—we have about 20 regular contributors, get a handful of wonderful submissions each month, and even just released our first print issue, which was a physical version of the site, but with print-exclusive content and interviews. We're also operating on a submission-only basis at the moment, so if you have any music-related work you'd like to have on our site…now's your time to shine 🙂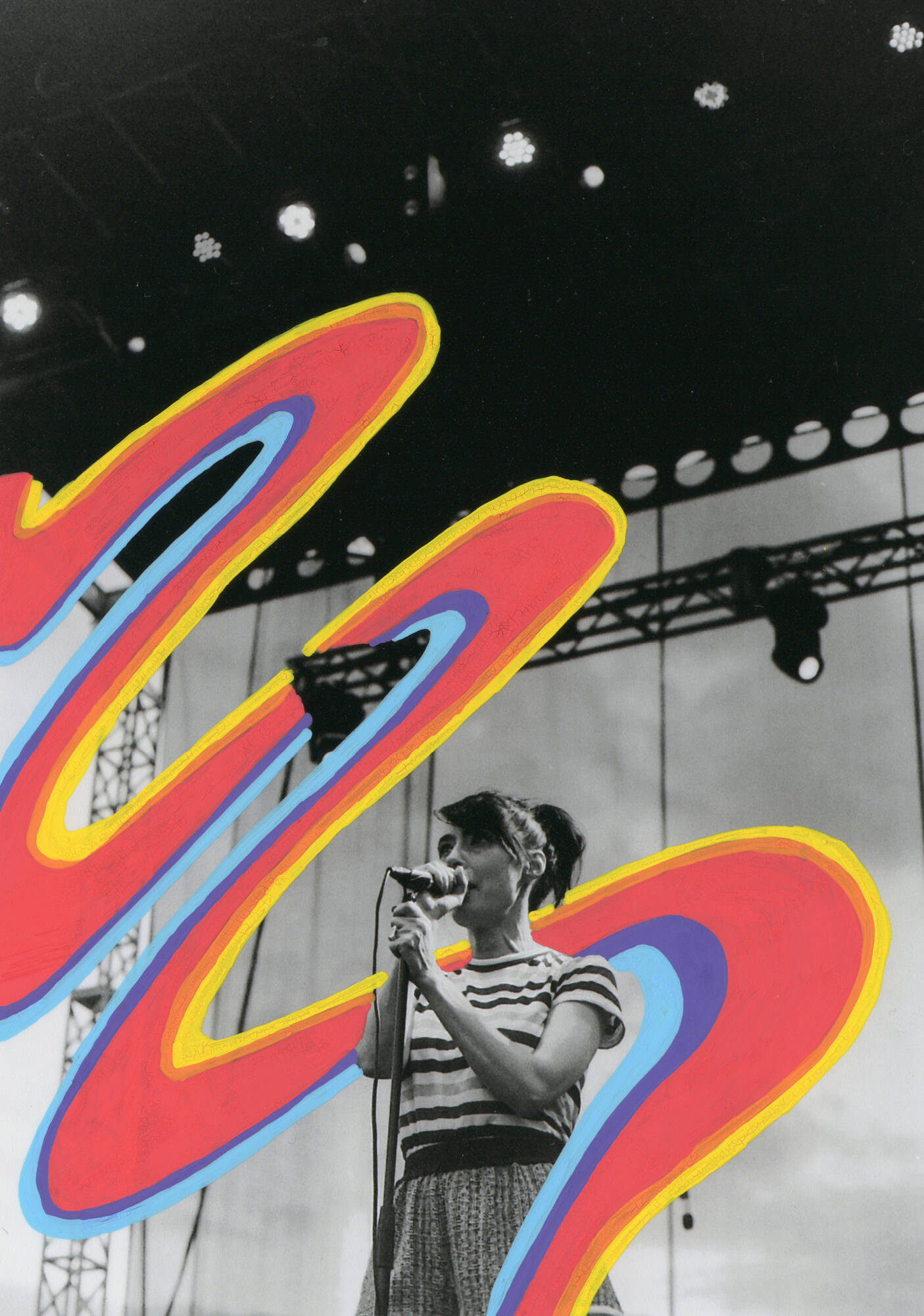 Who do you look up to?
I'm assuming you mean artistically so that's how I'm going to answer! Photography-wise, I'm very inspired by Tim Walker. He's my favorite photographer ever—I don't know if you've ever seen his work, but he shoots models in these amazing sets and with crazy props and tells the most beautiful fairytale stories with his work. I'm also obsessed with Olivia Bee's work—very different than Walker's but also so amazing. I love how intimate her photos feel. I also really look up to a lot of musicians—I loved music before I ever started taking pictures. I really admire Annie Clark (AKA St. Vincent); I love her music and visuals so much. I once read someone describe her as a "mad scientist" and that's exactly what I want to be like with my work. I also love Grimes and the way that she controls every aspect of her work, even videos and album art; I think she's a total creative mastermind!
How did you realize you wanted to be a photographer?
I started taking photos at like, age 13, and honestly just loved it so much that I decided that was what I wanted to do. I always knew that I'd end up doing art, but photography is the medium that has stuck with me the longest.
How did you get involved in the art world (i.e. Rookie, the Yours Truly art show, the Teen Dream Collaborative show)?
Tavi Gevinson found me through Instagram and asked me to contribute to Rookie—I was a huge fan and avid reader of the site so I obviously said yes—and that has since opened a lot of doors for me, which I'm incredibly grateful for. The majority of the shows that I've been featured in have been put together via the Internet, so it's just a matter of curators seeing my work and reaching out to me about it. I try really hard to actively post my work and reply to comments on social media, especially Instagram, which has helped me grow my following immeasurably and connect with a bunch of people that I wouldn't have otherwise.