Interview of Mo McTiernan by Sophie Law // Photographs by Aleksandra Modrzejwska // It has taken me awhile to accept my size and direction as a model and I feel like I am finally at a place where I am happy with myself. I want my Instagram to highlight issues in modelling and to give a frank and realistic perception of my life.
Interview of Mo McTiernan by Sophie Law // Photographs by Aleksandra Modrzejwska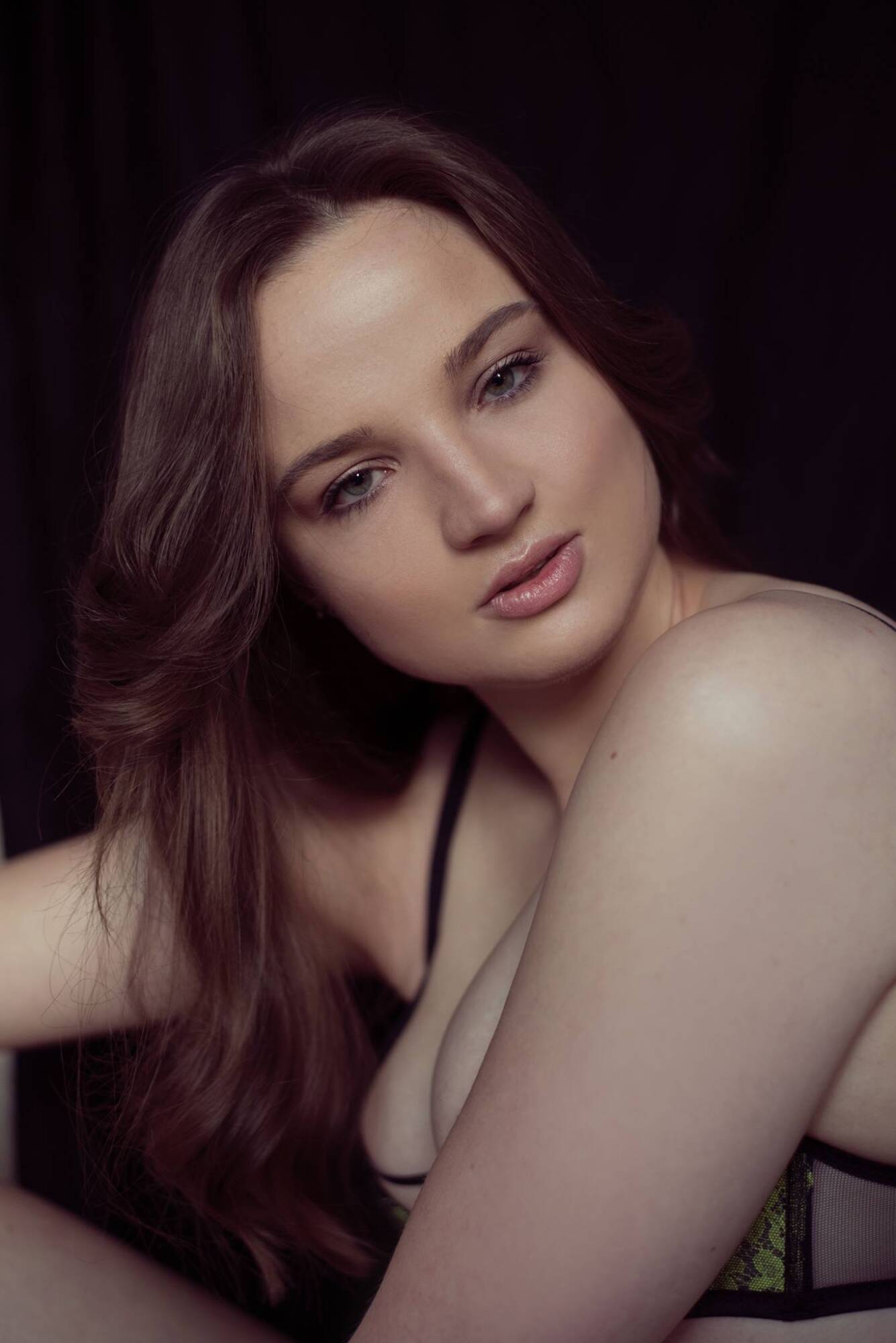 Hey Mo, how are you?
I am very well thank you! Super excited to be a part of such a wonderful magazine. I am going to be as honest as I can as I want this interview to be able to help girls/women who are going through the same difficulties I went through with my body.
Where do you call home?
I am Scottish and my dad is from Dublin so I grew up in between Scotland and Ireland. I was super lucky and stayed in New York two summers in a row and that city feels like home to me! However, for now, I'm in Scotland.
Tell us a little bit about yourself.
I am a recent graduate of History of Art from the University of Glasgow and I'm trying to make my mark! I've always either studied, worked, or interned, and now I have some time for myself to chase my dreams. I'll be moving to London next year after a stint in Australia, so I'm excited about what the future holds. Forever an optimist.
How did you get involved with modelling?
I started modelling over two years ago. I had always dreamt of being a model and was obsessed (still am) with Rosie Huntington-Whiteley and I just wanted to be like her. When I was younger, I was insecure with myself and my appearance. I went through a tough time with my weight. I obsessively wanted to fit a size that my body was not meant to. I had this plan that if I lost weight and reduced my hips to 36″, I could then apply to agencies and make it as a model. Looking back, I can see how unhealthy that was. I grew up not knowing that curve modelling even existed and was determined to lose inches to fit the only body type that the media portrayed as beautiful. It was an unhealthy obsession that only led to a road of false hope and hate towards my own self. This desire to become a smaller size developed for no particular reason other than being surrounded by unrealistic perceptions of beauty and trying to obtain perfection. I changed my outlook, embraced being a size 12 and thought about curve modelling. A couple of years later I was interning in New York City and secretly went over to try out modelling. I was there for 3 months and in my last week I reached out to a photographer, Ryle Watson, on Instagram. We shot together and he taught me all the ins and outs of modelling and helped me see myself as a curve model. I sent an email to an agency in Glasgow when I returned and was signed on the spot. It has taken me awhile to accept my size and direction as a model and I feel like I am finally at a place where I am happy with myself. I have been seen my top agencies in London and worked with some amazing photographers there this summer. In the creative industry you really need to work with people who can guide you and I'm lucky that I have found some awesome people to help me. I'm returning to London early next year to meet with an agency I saw during summer, so fingers crossed for that!
What is it like to be a model in Scotland?
Scotland is a wonderful country and there are amazing creatives here. However, for me, the curve industry is very limited. Work seems to go to straight size models and I can only hope for more diversity. The country has produced amazing talent and it is a shame that the curve industry is nonexistent. I am actually starting a project that looks at the Scottish industry and to call out for more diversity. I am currently using my Instagram for this and to promote body positivity. I post unedited images and a lot of photographers I work with hardly do any retouching which is great! I want my Instagram to highlight issues in modelling and to give a frank and realistic perception of my life. If I can help one person feel more secure about themselves then I am happy!
Since graduating, I have worked with amazing photographers, makeup artists, hair stylists, and stylists to develop my book and raise attention to the lack of curve models in Scotland. I shot a great editorial a few weeks ago that was shot on film camera with no post editing. I also have a lingerie editorial planned with an amazing Scottish designer and team and have a few editorials going to print very soon!
Why do you think the representation of curve models in the media is so important for younger girls?
Growing up is hard enough without being surrounded by images of flawless, facetuned faces. It is scary how quickly this is advancing and how young girls look up to these people with admiration. Society knows that these images are false, yet we are addicted to it. The curve industry has a more diverse range of body types and ages in modelling. I am a size 12 and classified as curve, Ashley Graham is a size 16 and is curve, Tess Holliday is a 22 and is curve. The curve industry is more accepting and showcasing different body types is so important for young girls growing up. They can look at these images and see there isn't only one body type that is deemed as beautiful. The curve industry is advancing, however there is still a clear divide of curve and straight size models. I hope this will change soon and there are so many wonderful movements and projects that are pursuing this change.
What projects are happening now to increase awareness of curve models?
You have your curve supermodels such as Iskra Lawrence, Ashley Graham, and Robyn Lawley who have really pushed the boundaries of curve. When they started modelling the curve industry was nonexistent everywhere. These ladies created the industry and have such a healthy outlook on life that they share on their social media platforms. Via Instagram in particular, models are increasing awareness of curve models.
Two projects that I am very excited about it is the All Woman Project and Straight/Curve film.
The AWP started a few months ago and is led by stunning models Charli Howard and Clémentine Desseaux. The project featured a photo-shoot with a range of models, including plus-size models Iskra Lawrence, Denise Bidot, and Barbie Ferreira and androgynous model Elliot Sialors. The unedited photos were taken by curve models/photographers Heather Hazzan and Lily Cummings with the #iamallwoman. What I loved about this campaign is that everyone is represented regardless of race, size, or sexuality. The movement started on Instagram and AWP regularly post quotes by the muses of the movement discussing why the love their bodies. It is so powerful and I am so inspired by Charli and Clémentine.
The Straight/Curve film is directed by Jenny McQualie and aims to challenge the idealised beauty portrayed by the fashion industry. The film shares stories by models of all sizes, agents, designers, writers, and photographers. It also sheds light on the discrimination that curve models face. I think this film is going to be a game changer. It will be launched in February 2017 and I'm so excited to see it. People are calling for diversity either in gender, race, or size, and the industry needs to listen.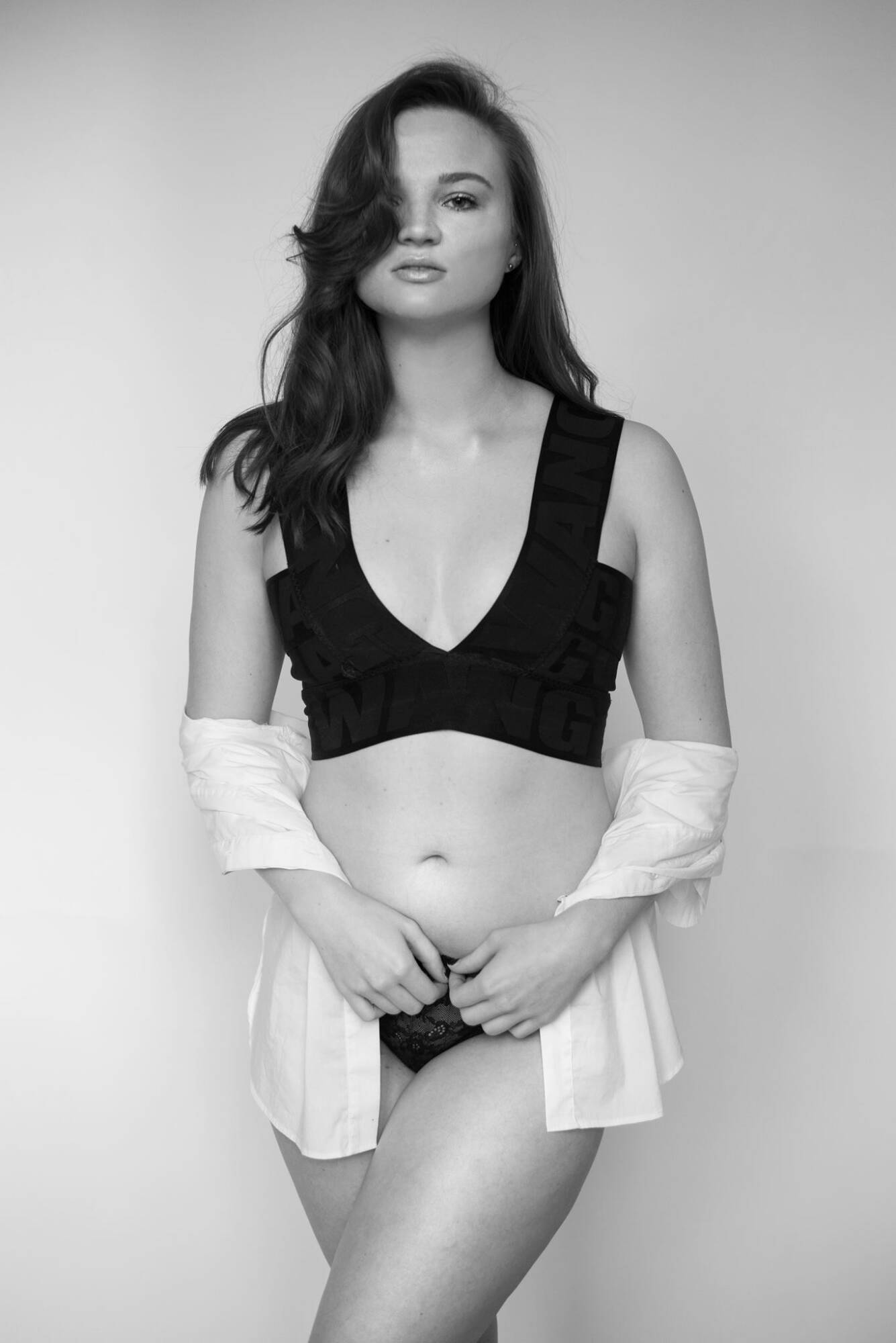 What do you do to make yourself feel positive about your body?
I stop comparing myself to others and love what I see in the mirror and embrace it. Curve models have really helped me reach this place and although social media has its negative points, I wouldn't have gotten here without it. If I am ever feeling low, I call my twin sister or my mum and they remind me how beautiful I am.
What is something you are passionate about?
I am really passionate about visual imagery. This can be in the form of artworks, films, music, photographs, written words, or even advertising campaigns! Having studied History of Art, I look at the world like it is a canvas and try to find the beauty in everything. I love travelling and have been fortunate to visit amazing places and witness different cultures. The first thing I do when I visit a new place is to discover the art scene. Art is a reflection of society and I am passionate about the emotive feeling felt by viewing art. Creations inspires me and I love it!
Where do you hope to be in 5 years?
I hope to continue to be modelling in the curve industry. I'd love to be living in New York City and be a proud of owner of a miniature dapple daschund!! I see myself having a portfolio career and being involved in many projects. I'd love to be a creative consultant and a curator of art and journalism. I change my mind constantly, however what always stays constant is modelling.
What do you love about being a woman?
I love everything about being a woman! Most of all I love defying expectations of how women should be. Women are fearless!
What do you find hard about being a woman?
Dating. I find it hard when men objectify you. I have had this conversation with many of my friends and realise that every day we have been in someway objectified. It could be anything from a silly comment or someone groping you in a club. It is simple. Women are human beings, not objects.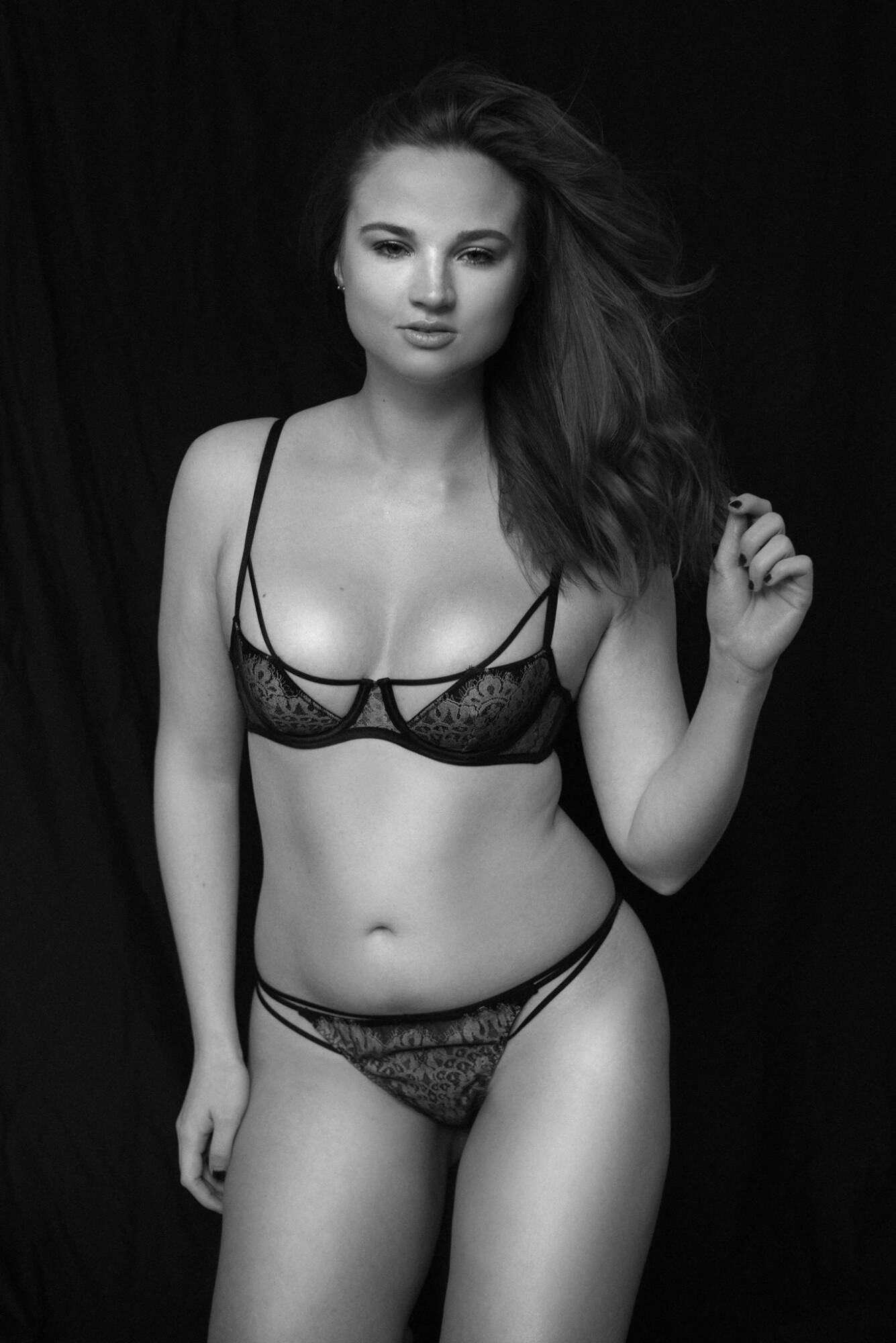 Who is your heroine?
I have a lot of female inspirations and I am surrounded by most of them (my mum, twin sister, friends) on a daily basis so it is very hard to select one! Personally for me, it would be Anna Shillinglaw. She is an ex-model and the founder of Milk Model Management in London. Not only is she an impressive businesswoman and a mother, she is a key influencer in how the curve industry is today. Researching modelling agencies, I came across Milk and read interviews with Anna. She spoke with such admiration towards the curve board, which gave me hope and completely changed my mindset to modelling. I now want to use modelling as a platform to give this hope to other girls. Aspire to inspire is my goal.
What do you wish you could tell 15-year-old Mo?
I would tell her not to be so focused on making loads of friends and being invited to all the parties. Not to be upset about her image or spots on her face. To appreciate what you have—a loving family and wonderful best friends. I would tell her to be herself and although you may think no boys like you, that doesn't matter! You don't need appreciation from boys, you just need to appreciate yourself. Oh and also, you did not suit that fringe.
What would be your perfect day?
My perfect day would be discovering a new city with my twin sister, Megan. Sitting out in the sunshine surrounded by friends drinking Prosecco and discussing all our hopes and dreams! I have such talented, beautiful, and encouraging friends. We are dreamers, but we are motivated and driven to reach those dreams.

Do you have any final words of advice for our readers?
I love quotes and when I discover new ones I randomly send them to my friends haha I even had a Facebook chat where I sent quotes weekly. This is my favourite one by Walt Disney: "If you can dream it, you can do it."