Interview of Hayley Shasteen by Sophie Pellegrini // The more I took self-portraits the more I realized how revealing they are.
Interview of Hayley Shasteen by Sophie Pellegrini
Tell us a bit about yourself Hayley!
I'm an 18 year-old fine artist from north-eastern Ohio. I worked at a car dealership for a little over a year, and now I'm a receptionist at an assisted living facility. I take American Sign Language classes on Monday nights and I'm in college to become a psychiatric nurse practitioner. I have a tattoo of an asymptote graph on my left arm because I feel that mathematical theories and concepts often intercept with the trajectories of life. I'm anecdotal yet quiet.
When did you start taking photographs? What led you to pick up photography?
I started taking photographs about four years ago when I was thirteen or fourteen when I got my first camera. I had always been drawn to art and the artistic process but I had hard luck when it came to more traditional mediums. I eventually discovered self-portraiture as an art and decided that perhaps it was something that I could do to explore the arts. I love photography as a medium because it so easily moldable and very experimental. It's a memory collector without meaning to be.
A lot of your photographs are self-portraits. Why are you drawn to this genre of photography?
I originally started self-portraiture because I had no one else to play out my concepts. However, the more I took self-portraits the more I realized how revealing they are. You cannot truly hide some things in a self-portrait; what's real is always on your own face. I have self-portraits from when I was fifteen years old and I feel so removed from that person. Self-portraiture is very raw and showcasing self portraits to your audience feels so intimate in a way.
Do you have any advice for photographers who want to take self-portraits but don't know where to start?
It can be very intimidating to shoot self-portraits because we naturally feel vulnerable when we put our own selves on display. One way to get over this natural fear and to start taking self-portraits is to not be completely yourself in the photos. I am too often characters in my photos. Dress up, do your makeup, and generally put out a face and body that isn't yours. In time, you will realize that these characters are extensions of yourself anyhow. I shoot my self-portraits with a tripod and a remote that clicks my shutter for me, but any equipment will work—a smartphone and a selfie stick is an easy way to get into the art. Just because it is a photo of yourself doesn't mean it has to be yourself. Be crazy, be experimental, be loud.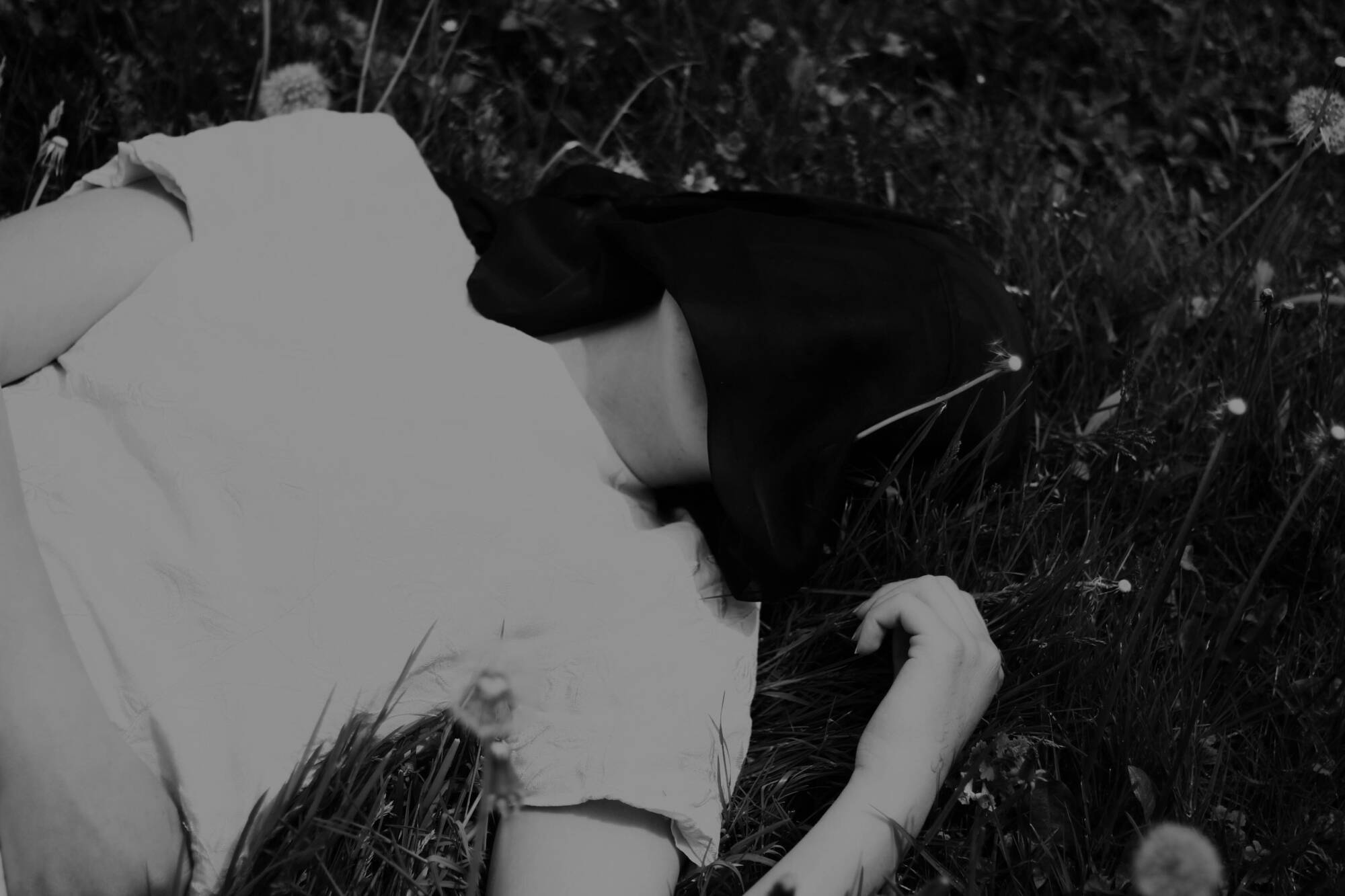 Do you work in any other mediums? Can you tell us a bit about this?
I do work often in video art; I have two finished short art films on my Youtube channel. My short film "11" was shown at the BEAMS film festival at the Gaffa Gallery in Australia in 2015. I have several other short films in the works. I am also working on a printing project titled "Cashier's Limbo". I take old and new photos that I have "scrapped" and print them onto various materials; currently, I'm working on printing on pages of some children's books to create an ambiguous story line. I've made a few temporary sculptures and would like to make more soon. I also write too, if you count that as a medium.
What inspires your artwork?
There really isn't much that doesn't inspire my artwork. I have a constant dialogue in my mind with myself and everything I see gets turned into some sort of babble that eventually churns out an image. Working in jobs that are heavily based in customer service, I have had plenty of conversations with strangers that have spun creative ideas. I have a very overactive mind, most likely due to obsessive compulsive disorder, which spurs very odd relationships with certain words, numbers, colors, and visuals. The very little things and details in life can tip off big concepts and while it is both a blessing and a curse, I feel grateful for my internal dialogue that never dies.
Who are some of your favorite artists?
Cindy Sherman, Nan Goldin, Erin Whittier, Juno Calypso, Parker Day, Barbara Kruger, Bruce Gilden, Marina Abramoić, Quentin Tarantino, Harmony Korine, and of course the classics: Munch, Van Gogh, Klimt, Kahlo, and the like.
List five things that fascinate you.
Blood
That feeling you get when you're under water
The passing of time
How quiet it is after it snows
Personalities and identities