Interview of Poppy Almond by Sophie Pellegrini // I find it quite difficult to produce work quickly enough to be able to do all of the ideas that are in my head.
Interview of Poppy Almond by Sophie Pellegrini 
Tell us a little about yourself; where are you from and what do you do?
I am from Northampton and I am currently living in Leeds studying at Leeds College of Art.
How did you get started in the arts and illustration?
I had known from a very early age that I wanted to study art but it wasn't until I did the art foundation course that I heard about my course: printed textiles and surface pattern design. Immediately I knew it was for me.
Tell us a little about your artistic work process.
As a designer my practice develops from a love of playful and fun illustrations. My designs are quirky, conversational prints with a strong illustrative style. My work often explores everyday objects, putting a playful, and warm-hearted approach to them. I usually hand draw my imagery out at A2 scale and then scan these in to work on them digitally in both Photoshop and Illustrator.
What do you find most difficult about your illustration practice?
I find it quite difficult to produce work quickly enough to be able to do all of the ideas that are in my head. I have so many ideas for different products that I just need to find the time to create them!
Do you do any other art?
I do a bit of painting and I love Lino printing and embroidery but all my time at the moment is focused around my final collection for university.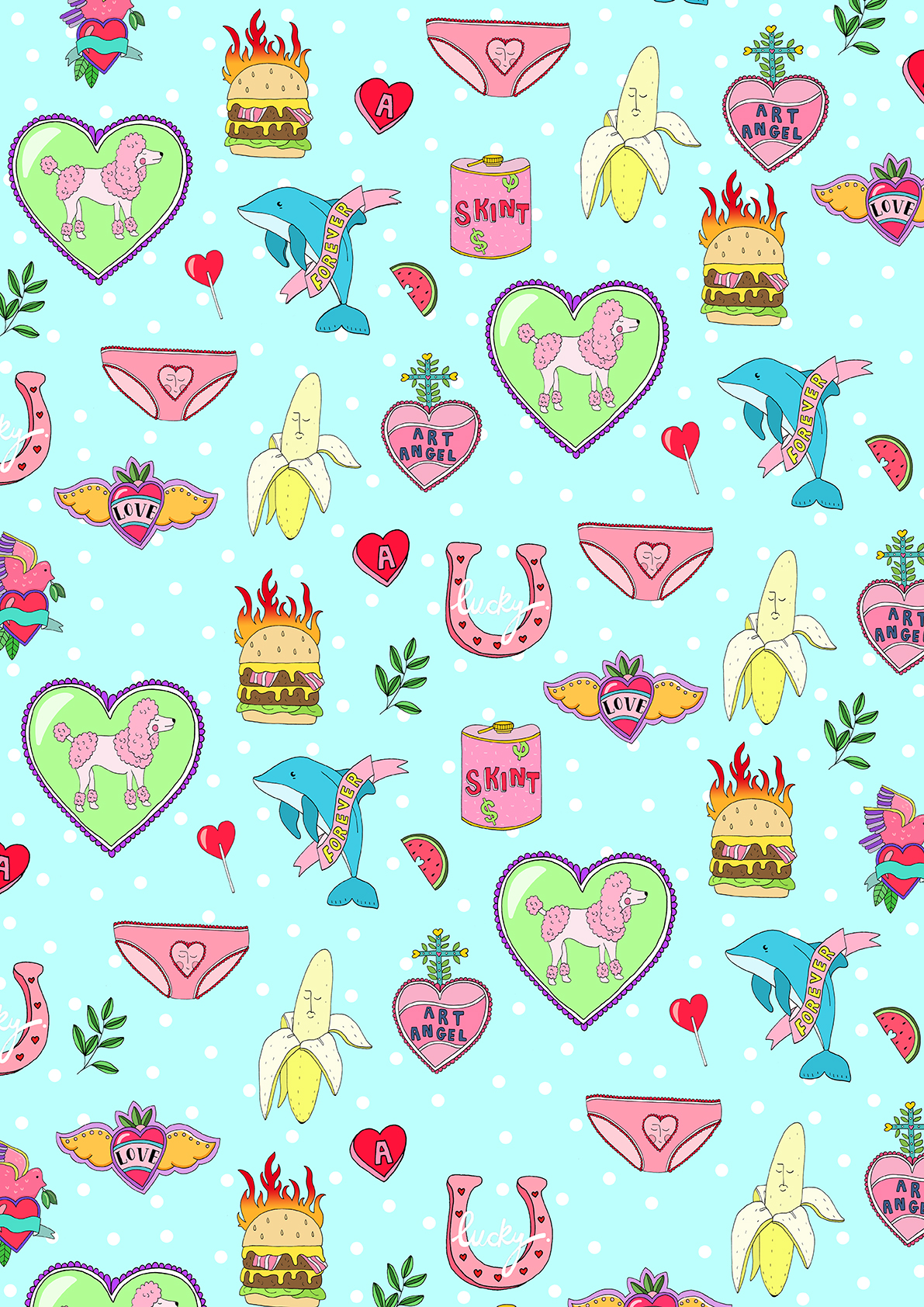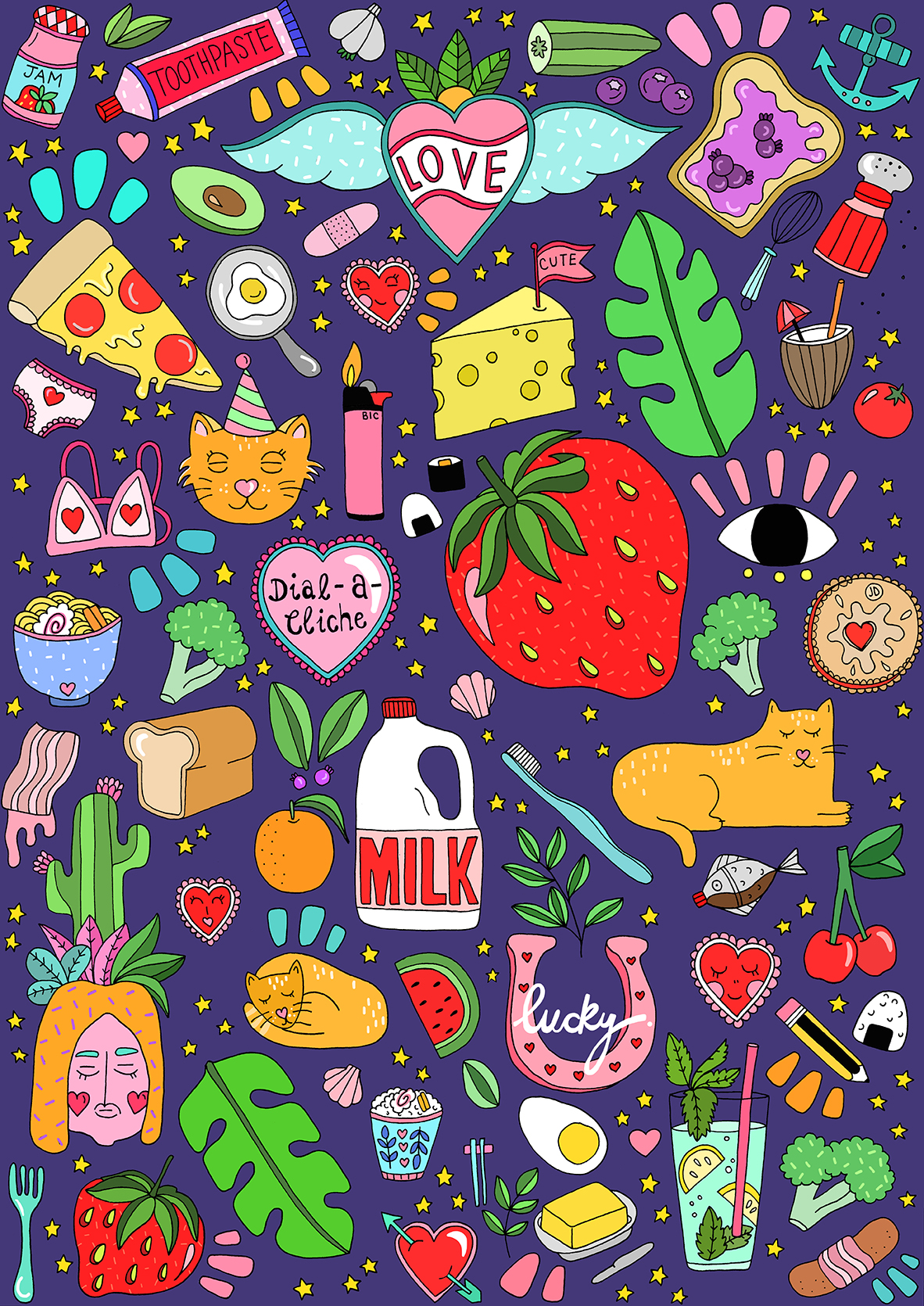 What other artists do you admire and why?
I love Frances Cannon's empowering illustrations that celebrate women's bodies and self-love. Recently I have discovered the work of illustrator, Ashley Ronning. I love her colour palettes and unique subject matter. Another of my favourite illustrators is Laura Callaghan; she illustrates ladies in everyday settings, doing everyday things. It's hard not to love her '80s influenced prints!
Are there any projects you're currently working on that you can tell us about?
I am currently producing work for my end of year show. My project explores themes of modern day femininity through illustrative, unique patterns in an attempt to make people feel happy, bold and fearless. The project is based on self-love and girl gangs. The collection is based on creating multi-purpose prints for silk scarves and wall hangings.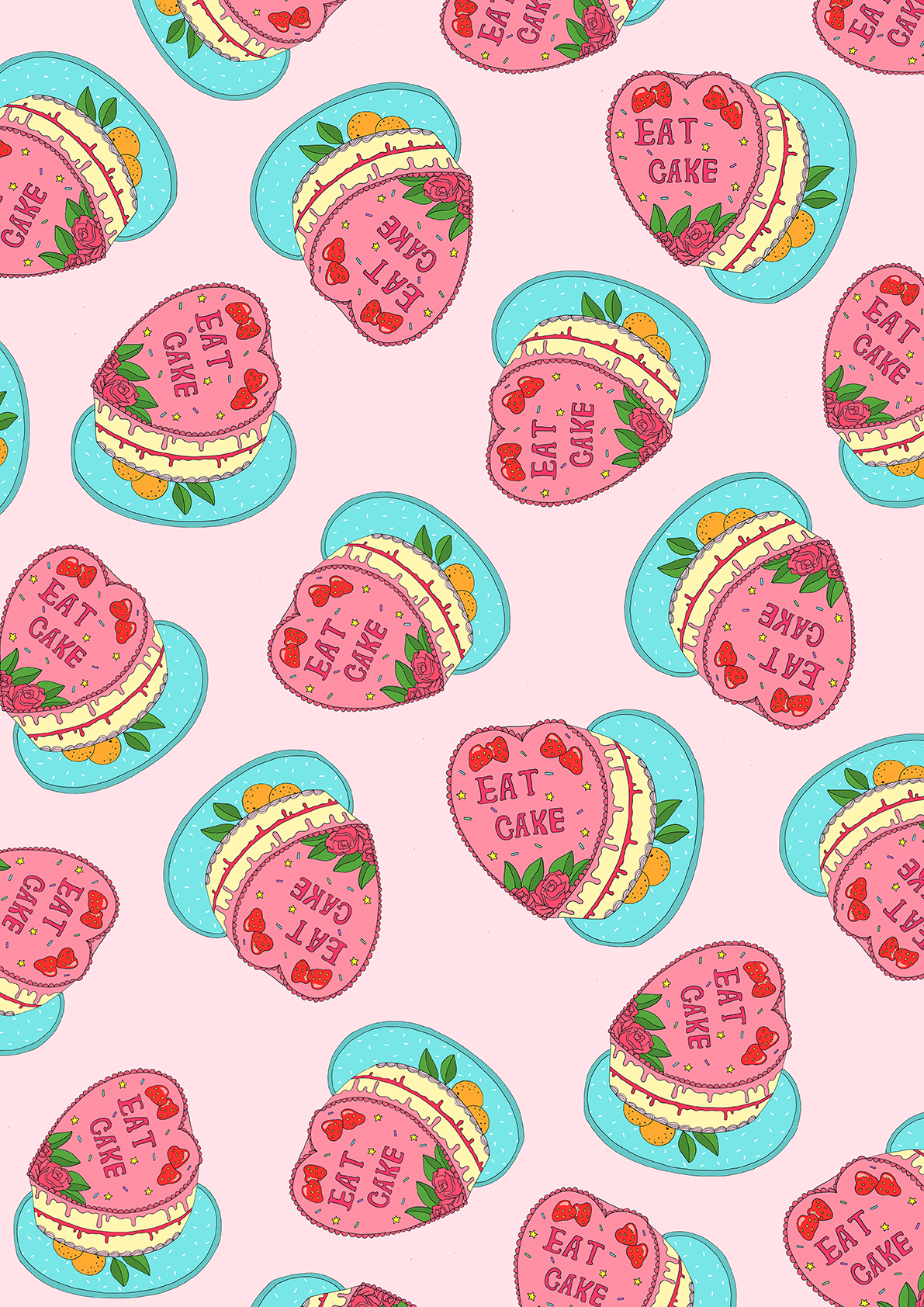 Are there any songs/films/books that have had a real impact on your creative processes or work?
The artist Frida Kahlo is an inspiration. The film of her life, Frida, motivated me to push my own practice and to never stop creating. I also take a vast amount of colour inspiration from various films such as The Grand Budapest Hotel to videos of Sanrio's Gudetama and even The Simpsons. In terms of books, Austin Kleon's Steal Like an Artist taught me a lot about the creative industry and inspired me to carry on doing what I love.
Can you leave us with one of your favorite quotes?
I think my favourite quote is one from Marilyn Monroe: "Imperfection is beauty, madness is genius, and it's better to be absolutely ridiculous than absolutely boring."