Writing by Kim Koelmeyer // Illustration by Franz Lang // All in all, cultural identity is tricky. Every person experiences it differently, and cannot simply be confined by a particular biological nationality.
Writing by Kim Koelmeyer // Illustration by Franz Lang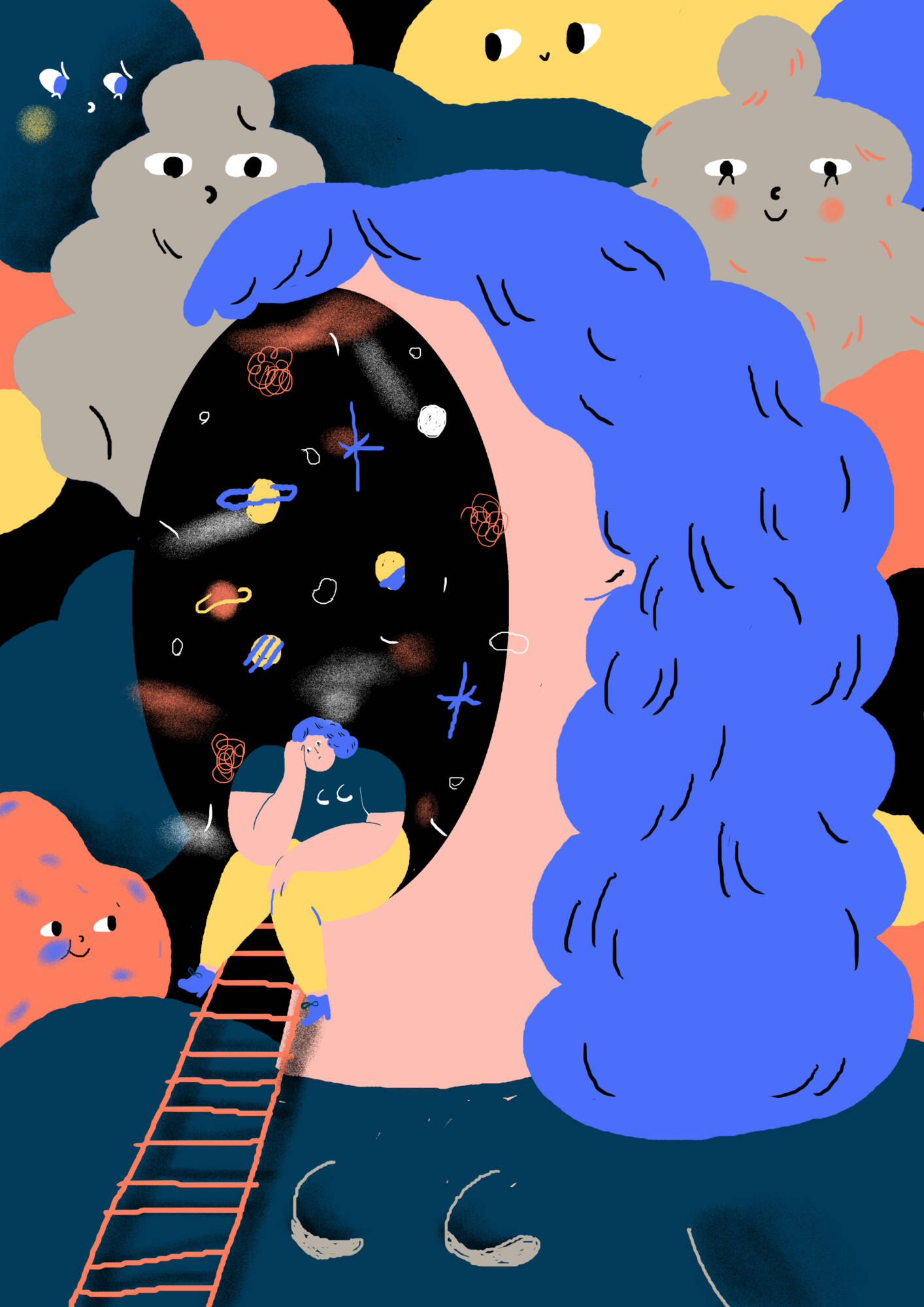 Being multiracial can be a difficult identity to navigate, because of the sheer simplicity in which we talk about race and culture. Anyone that doesn't fit the Western norm is stereotyped, and is almost never conceptualised beyond that one-dimensional image—you know, as actual people. Yet for those of multiple ethnicities, or a single ethnicity for that matter, talking about race and culture is anything but simple.
Whenever I meet new people, one of the first questions I get asked is where I'm from, or what my nationality is. Of course, I am from Melbourne and I'm Australian, but I know what they're really asking: because of my Asian appearance, not many people think I'm from around here.
The question and answer have become something of a routine.
"I'm half Filipino, half Sri Lankan," I say—cue surprise because of my fair skin and totally non-Sri Lankan appearance. "My dad's Sri Lankan, but he's of Dutch descent so he's fair skinned."
I've been crafting and altering this line for years. I've felt the need to categorise myself when introducing myself to people, as going into a deep explanation of my parents and my relationship to their respective cultures, and how I fit into those, is too much for a first introduction. I've always wondered why people want to know my ethnicity. The main reason I can think of is it's some indication of the culture or cultures that I subscribe to, which in turn is supposed to give people an insight into my personality or behaviour. But I've come to realise that being of a certain ethnicity does not equate to being part of a certain culture. My cultural identity is a three-pronged beast—Australian, Filipino, and Sri Lankan.
Despite my international heritage, I still identify primarily as Australian. I speak the language, I live here, I know all the cultural jokes, all the slang, and every Australian cliché in the book. If I looked more Anglo-Saxon, no one would be the wiser. Although I don't have one "Australian" bone in my body I would still proclaim myself as Australian when I'm abroad.
So what of my parents' culture? As my parents are divorced, I spent more time growing up with my mum, and in turn more time exposed to the Filipino culture. I've grown accustomed to the food, I know how to express respect to my elders, and what to call people. I have no clue, however, how to speak the language. This has precluded me from fully immersing myself in the culture, and leaves a permanent gap between me and my family. Does that make me any less Filipino? Biologically, no. But in the way in which the Filipino identity has been constructed and represented? Absolutely—and it is the latter question that people want to know about.
Then there's my dad's side, which is even more confusing. He was always quite alienated from the rest of the family, so I never really became culturally literate with his side of my heritage. I know next to nothing about Sri Lankan culture, and if I ever went there I would be as in the dark as any other tourist. Once again, that doesn't make me any less Sri Lankan on the inside. Yet because I lack the cultural capital, I find it hard to align myself with that identity—I can't back it up. As a result, I've started to just label myself as Filipino when meeting new people.
For a while I thought that was a bad thing, that I was rejecting my heritage in some way. But I've come to realise that cultural identity is a two way street. It is a combination between the environments and cultures you're born into, and your personal affiliations with those environments. Family circumstances, country of residence, and even school environments can help inform and shape someone's cultural identity. We're all melting pots of biological and environmental cues that make us all different, despite sharing similar ethnic makeup.
All in all, cultural identity is tricky. Every person experiences it differently, and cannot simply be confined by a particular biological nationality. Race and culture are wildly nuanced, and need to be discussed as such in order for us to conceptualise a more faithful image of all nationalities.