Writing by Haylee Penfold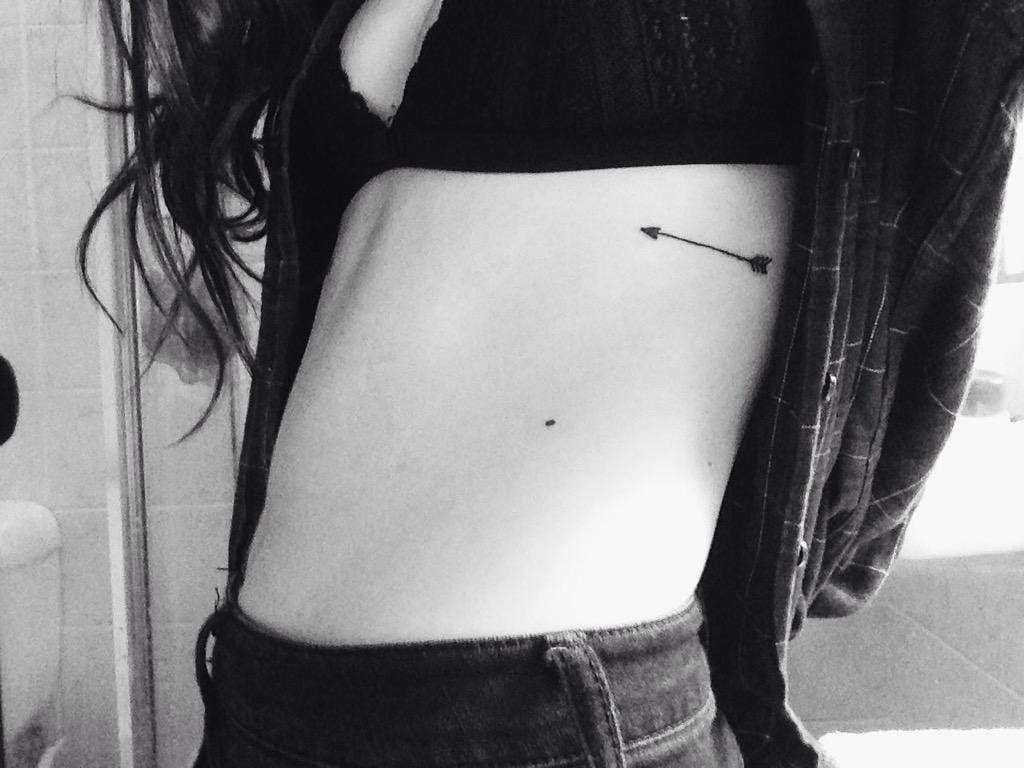 When I was sixteen, I lived by a quote. These few words got me through some of the toughest times I've come to face – the quote explains how life is like a bow and arrow, sometimes you have to go backwards before you fly forwards so continue aiming for what you want to achieve. I used this to perceive my 'backwards' as something positive before I was sprung forward into the good life had in store for me.
For a sixteen year-old to ask their parents for a tattoo, the answer is almost certainly 'no' – and at first, that was what I got. Months passed and I continued to live by this saying that reassured me that the bad was never permanent, my mother had inquired about why I asked for a tattoo because I'd probably be the last person you'd expect wanting a permanent mark on their skin. I explained the words to my mother and how I interpreted them into my own situation, and her reaction was almost entirely relief that I wasn't asking to tattoo a boyfriend's name or a slice of pizza, instead I wanted something both she and I agreed was valuable.
A while after my mother agreed to let me get my tattoo, I told her I wanted to wait a few more weeks before getting it to somehow personalise it for my own story. I was sure there was a population of people out there with arrow tattoos and I wanted mine to be unique. After looking at what seemed like millions of differently sketched arrows, I thought about how I could make mine unique to the others. With my story, it wasn't just myself that got me through my struggles – I had positive influences that carried me through. With that, I decided to get eight lines coming off the end of my arrow, each line symbolising either a family member, a friend, or an artist that somehow played a role in keeping my head up, and that would be my tribute to them.
I've always had an admiration for tattoos and this increased after I got my own. After the significant meaning I had connected to the small ink on my body, I wonder what story hides behind other people's tattoos. I see my own tattoo as a battle scar I choose to show, it's my way of saying 'this is what I've been through, but watch me do so much more.' It's really just the start of my story.
To look at a young girl, and see them with tattoos, it's easy for many to judge. There's an idea that suggests that with tattoos follows regret but the mark on my skin serves as a reminder of what I can continue to aim for – so, what could I regret in that?  It's been longer than a year since I got my tattoo, I look at the arrow on my ribcage and it's a form of motivation for me. Twelve months have passed, new struggles were faced, but there is even more to look forward to.
[share]