Interview of Meredith White by Hannah Forsdike // My love for illustrating vaginas started as a personal rebellion. Vaginas and vulvas as a subject matter are often considered highly taboo and offensive, for no legitimate reason.
Interview of Meredith White by Hannah Forsdike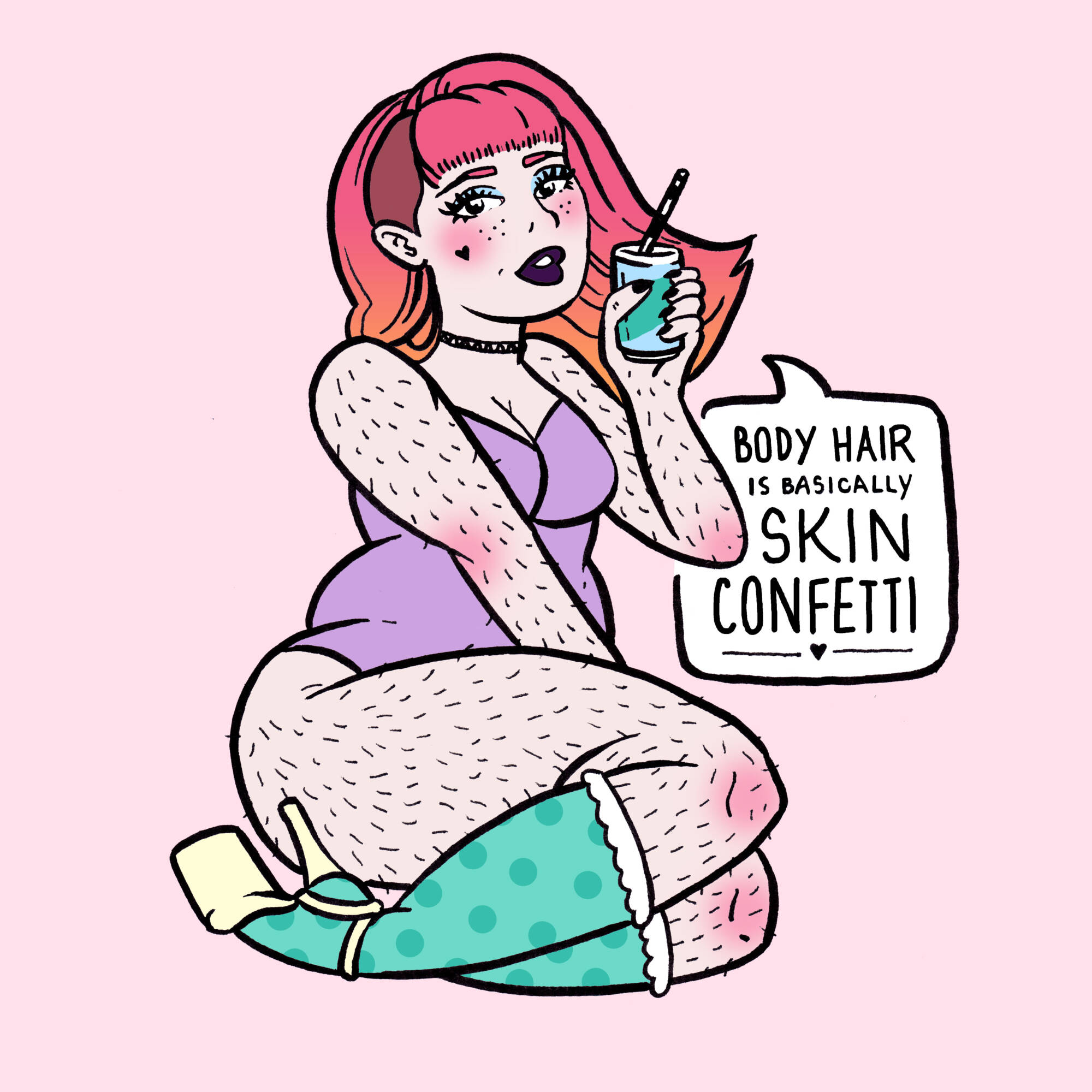 Can you tell us a bit about yourself?
I'm a Leo, a vegan, and an ambivert from Michigan with a passion for breaking artistic boundaries and starting conversations. I'm a fan of cold weather, warm conversation, and hot cocoa. I identify as a queer feminist and currently work in Dallas as an Art Director.
Where in the world are you from and where are you living now?
I'm originally from Michigan in the United States, just outside of Detroit. I currently live in Dallas, Texas. Howdy, partners.
When did you first take an interest in art?
As a small child. As soon as I could pick up a crayon, I constantly drew, and continued into middle school, high school, and eventually college. And luckily, I still draw!
Did you always aspire to pursue it as a job?
No, actually! Initially, I wanted to pursue a career in theatre, but instead, I studied Design and Advertising in college. Though my first loves were art and theatre, I'm glad I chose the artistic route.
You have a pretty specific muse; how did you come to take an interest in women's bodies as a subject matter?
My love for illustrating vaginas started as a personal rebellion. Vaginas and vulvas as a subject matter are often considered highly taboo and offensive, for no legitimate reason. I knew it was time to fight back. I wanted to explore such an intimate, ostracized topic and created the zine JUICES: A Vagina Celebration.
By posting the vagina illustrations on @clubclitoris, I discovered other people felt the same way (what's up, friends!). Slowly but surely, people in our society have started embracing their wildly different figures, and I love creating illustrations that support and emphasize that goal.
How do you describe your art to other people?
Artivism, or activism through art, that supports body positivity and self-love considering natural anatomy.
What mediums do you create your art in (painting, electronic etc…)?
I draw everything by hand, and ink the drawing with brush pen. Sometimes, I color the image digitally in Photoshop.
What else do you draw inspiration from? I've noticed you using food in your drawings sometimes, or personifying a vagina by making it smoke a cigarette?  
Unfortunately, our culture flourishes on female insecurity – the media promotes retouched models and celebrities as beautiful instead of promoting all body types as beautiful, while pornography reinforces the scary concept that vaginas are sexual objects. And people constantly compare their bodies to that unrealistic "standard".
Including interesting elements (such as food or personification) can bring these issues to light in a funny, sarcastic, relatable way. And luckily, most of my Instagram commenters laugh, which is an exciting result!
How did you come up with the name 'Club Clitoris'?
It started as a cheeky title, but now, I see Club Clitoris as a group of badass babes, popping their bubble gum and unaffected by negative social norms. Badass babes who can fearlessly be themselves – body hair, stretch marks, and cellulite included – with massive support from their fellow people! It's not an official club, of course, but maybe some day.
Where do you think your passion for sexual confidence and self love comes from?
Because so many people are not confident. And so many people experience self-hate more than self-love. The freedom to love your body without being humiliated, hating yourself, or feeling "less than" is a basic human right. Society and advertising have stolen naturalism and self-love from women specifically in an attempt to sell razors, expensive cosmetics, and surgical treatments. Companies profit off of constant insecurities, not confidence, and I say fuck that!
What would you tell young women wanting to pursue art as a career?
Do it. Right now. But be prepared to work. Hard.
If people want to follow your work or even purchase a piece of your art, where can they find you?
Friends can find me on Instagram @clubclitoris and browse my online shop.