Interview of Burrnd by Tara Presnell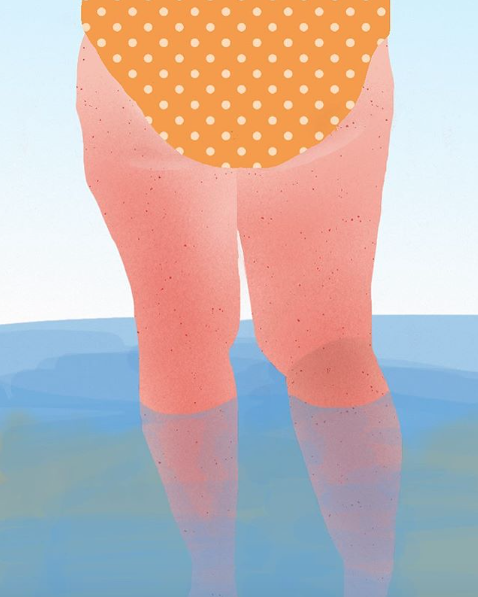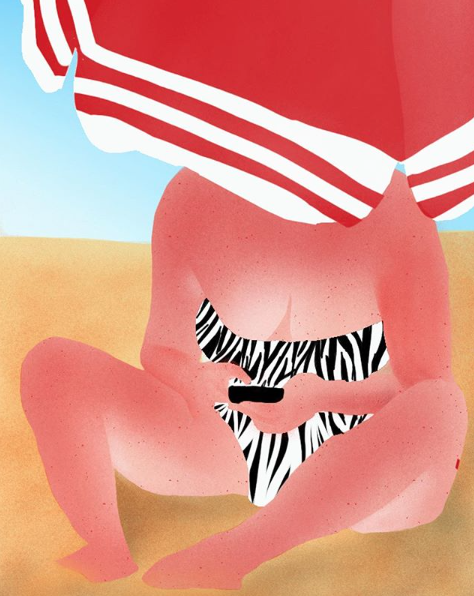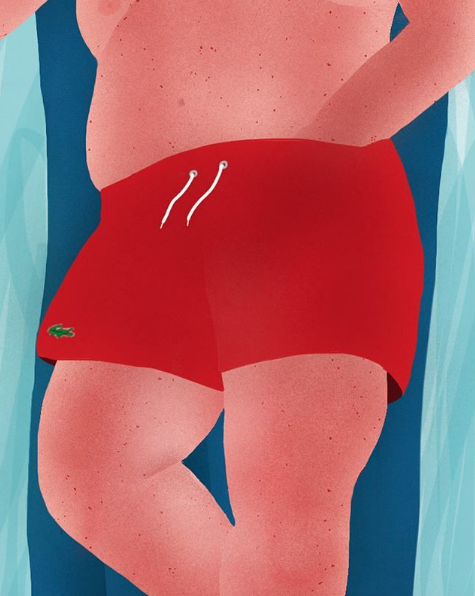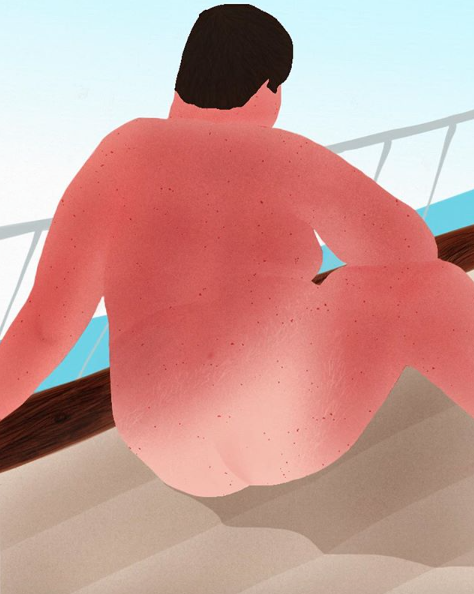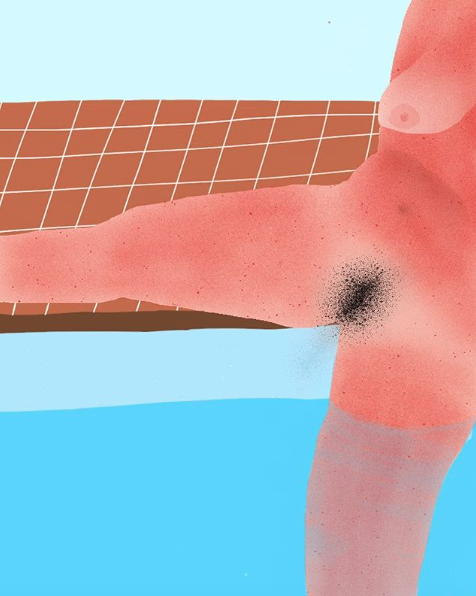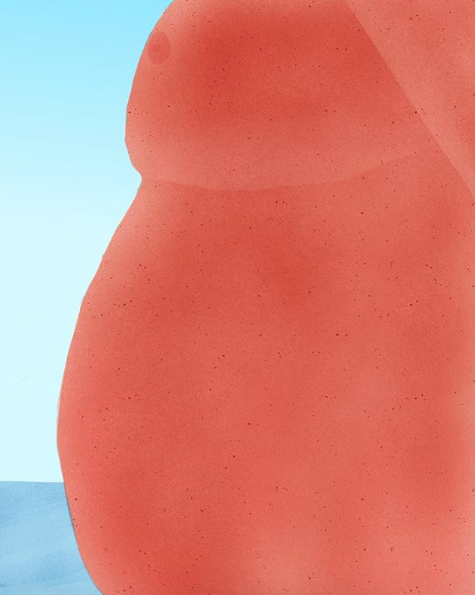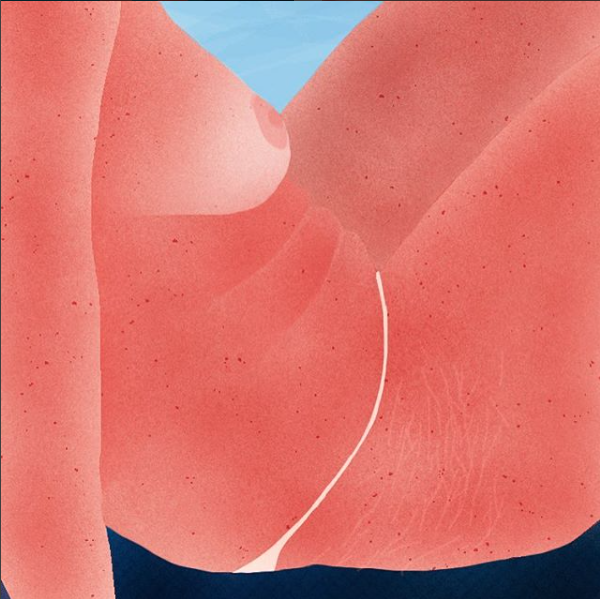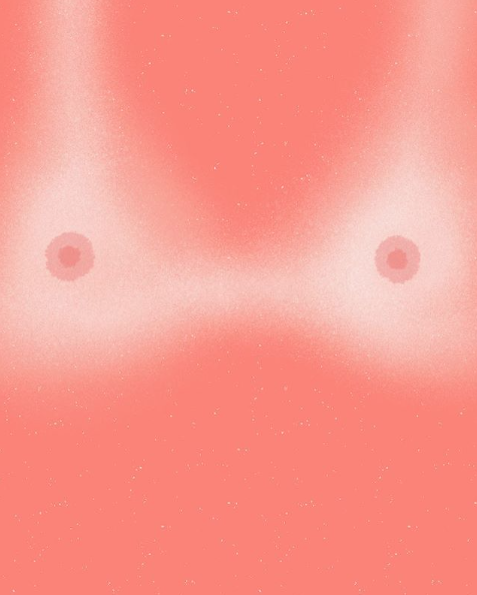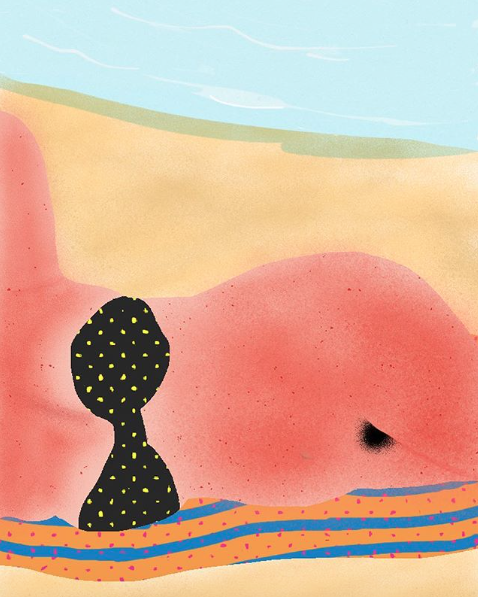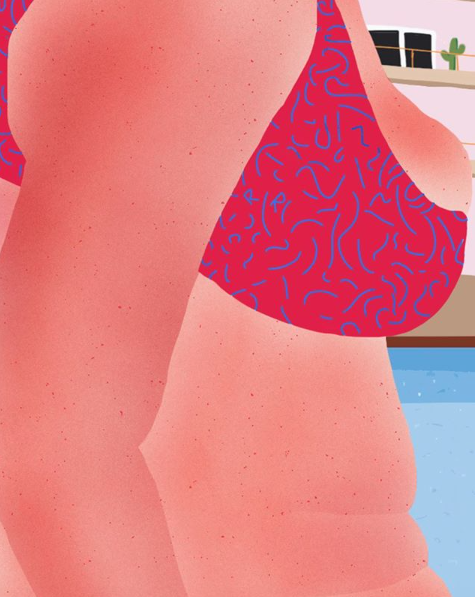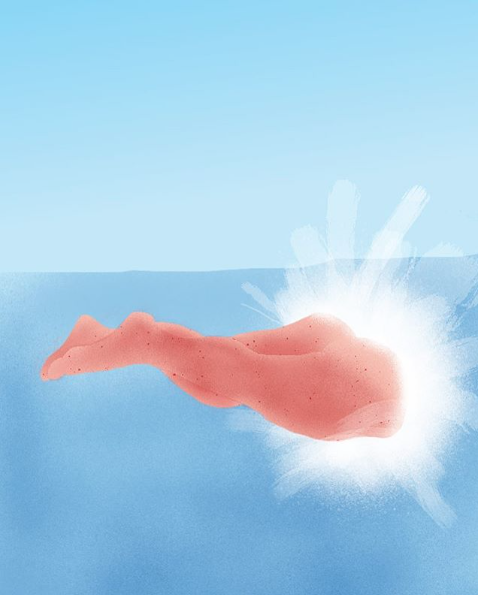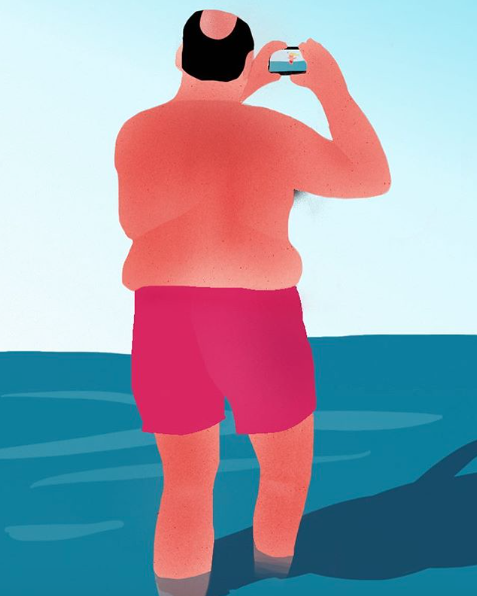 Tell us a bit about yourself, have you always been an artist?
I'm curious. If that makes me an artist, then the answer is yes.
What inspired the "sunburned" concept?
I was never the kid who waits for Christmas. I'm always waiting for summer. And there is something comical about people when the sun hits their head. So I guess Burrnd is about that lack of judgment of the hot season.
Do you have a go-to remedy for sunburnt skin?
Draw on your iPhone while it cools down.
You have such a distinctive style, are you influenced by any particular artists?
An English guy you might have heard of who loves painting swimming pools.
Tell us about your process; do you work from photographs, imagination, etc.?
I work from the idea of characters that seems comical to me, and I use my right index finger.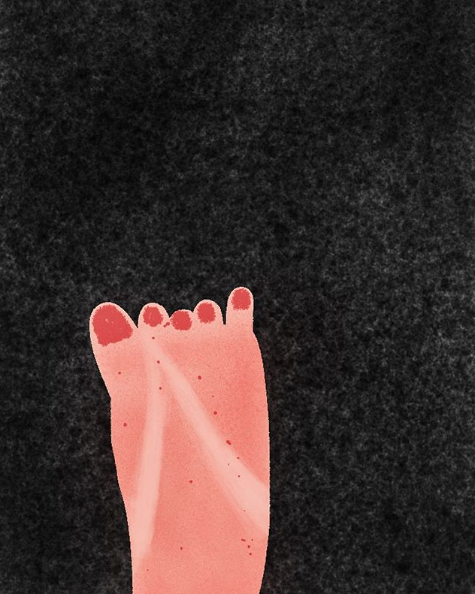 Do you have a favourite piece of work?
I really should answer: the one I'll draw tomorrow.
If you could collaborate with any brand, what one would you choose?
Google. I'd love to Burrnd the logo.
What celebrity would you most like to send you snaps of their soon-to-be tan lines to illustrate?
Winnie the Pooh, Batman, or Mickey Mouse/ I bet they get sunburned too.
Lastly, congratulations on the upcoming launch of your first prints! When and where will be able to purchase these ?
The first prints will be available online through my IG (@burrnd).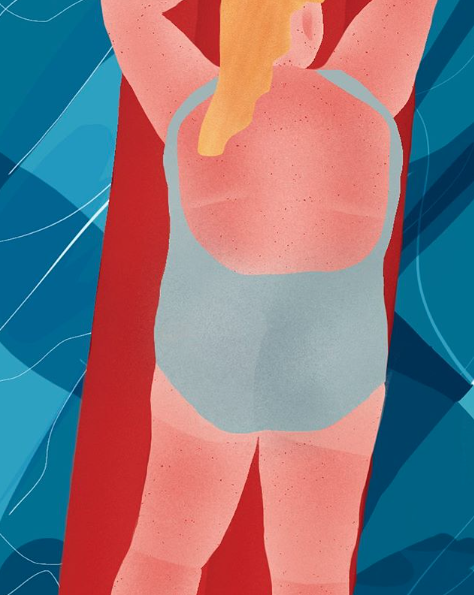 [share]