Writing by Hannah Forsdike // Photograph by MISKA // Thank you to Judge Aquilina for offering these survivors a voice. Thank you to the 150+ women who made statements. And thank you to the survivors who continue fighting to hold everyone involved in enabling Nassar accountable. The strength of these survivors will empower others.
Writing by Hannah Forsdike // Photograph by MISKA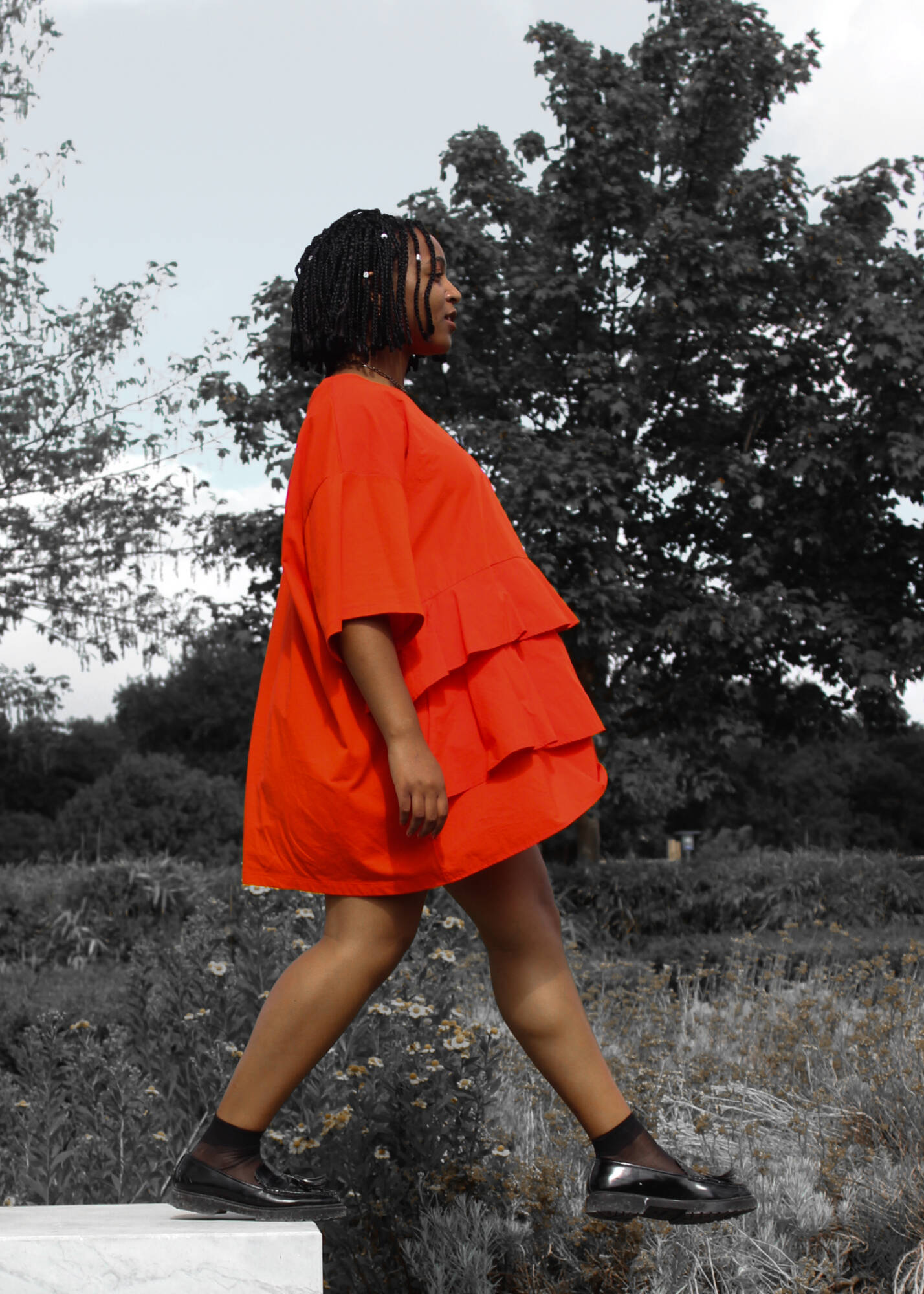 This past month Judge Rosemarie Aquilina empowered survivors of sexual assault by giving them a voice and a platform, both of which are too often revoked from survivors when they try to speak out.
Sexual predator, serial child molester, paedophile, Larry Nassar was sentenced to 175 years in prison by Judge Aquilina after pleading guilty to the charges against him. Nassar is also serving 60 years for possession of child pornography.
For decades Larry Nassar preyed on, groomed, and assaulted young girls under the guise of preforming medical procedures, because for 30 years Larry Nassar was a world-renowned sports physician. He was the team doctor for USA Gymnastics. He was an Osteopathic Physician at MSU. Nassar abused his celebrate like status in the world of gymnastics; utilising his position to access young female athletes, available at his disposal to manipulate and assault on a daily basis.
Hundreds of parents placed their trust in him, thinking they were providing their daughters with the best possible care. Hundreds of women and girls trusted him to help them achieve their athletic aspirations. Larry Nassar broke, and took advantage of this trust in the most despicable way imaginable.
Although Nassar is now behind bars, where he will spend the remainder of his life, he is not the only monster that needs to be brought to justice. Because the reality of this case is that there are individuals inside organisations who are responsible for keeping Nassar in power despite multiple claims and accusations made against him over the years. In her victim impact statement, Rachael Denhollander said 'victims were silenced, intimidated, repeatedly told it was medical treatment, and even forced to go back for continued sexual assault.' These people are responsible for aiding and abetting this man's crimes. This only makes Judge Aquilina's actions all the more impactful; she allowed anyone assaulted by Nassar to give a victim impact statement in court.
Over 150 women and girls gave victim impact statements detailing Nassar's sexual assault and how it has affected their lives. Including household names, such as Olympic gold medallist Aly Raisman.
Judge Aquilina referred to these women, not as victims, but as survivors. An army of survivor sisters. Watching the courtroom footage online, of woman after woman, standing up to give heart wrenching, powerful testimonies in front of their abuser and the entire world, was unlike anything I had ever seen. Many survivors graphically described the assault that Nassar claimed to be 'medical not sexual' even after pleading guilty. This 'treatment' involved vaginal penetration, which Nassar preformed without consent and without wearing gloves. Survivor, Kyle Stephens, is proof that Nassar did not only prey on his patients. Nassar was a friend to Stephens' parents, and in her statement Stephens revealed Nassar first sexually assaulted her when she was 6 years old. When she told her parents about the abuse, Nassar manipulated them into believing their daughter was a liar, causing irreversible damage to the family. Damage Nassar allowed to happen for his own perverted gain.
For many girls, they were manipulated and groomed, as Nassar took advantage of their passion and their drive. The sport they loved would become the vehicle of their own, often repeated, sexual assault. At training camps, where trainers are notoriously harsh on young athletes, Nassar would give the girls candy. A grooming technique. He took advantage of these young girls when they were at their most venerable; in pain from injuries and desperate to recover. Many survivors said they were convinced Nassar purposefully did not heal them, so that they would be forced to come back for further 'treatment'. Nassar did not care about how this would impact their athletic careers, or the long-term damage that could result from not treating their injuries correctly. In her statement, survivor Mattie Larson said 'your priority should have been my health, yet your priority was solely to molest me.'
Nassar attempted to protest Judge Aquilina's victim impact statements. In a letter he wrote to the Judge, Nassar claimed it would be very distressing to be berated by these women for days. To this, Judge Aquilina had the perfect response…
'You may find it harsh that you are here listening. But nothing is as harsh as what your victims endured for thousands of hours at your hands… Spending four or five days listening to them is significantly minor considering the hours of pleasure you had at their expense and ruining their lives.'
As the victim impact statements began being presented in court, one after the other, the list of women willing to give a statement grew. More and more survivors stepped forward to have their voices heard, proving that a spark can light a forest fire. Proving that one voice can empower more to speak out.
Judge Aquilina offered empowering words of encouragement after each of the survivor sisters statement. 'Leave your pain here,' she told one survivor, 'and go out and do your magnificent things.'
So, what is a little girl worth? These are not my words, but the words of Rachael Denhollander. Denhollander was the first woman to go on record accusing Nassar of sexual assault.
Rachael Denhollander's statement 'What is a Little Girl Worth?' targets organisations that prioritise their integrity over the safety of the children in their care. Organisations that cover up and silence claims of abuse and assault to avoid tarnishing their name. Little girls (little children in general) need to be worth more than the reputation of an organisation. This is not always the case.
What these organisations, and the individuals within them, seem to over look is that they do not become the monster until they choose to turn a blind eye to the wolf amongst their sheep. Choosing to sacrifice a child's innocence to protect your reputation is as evil as the act itself.
In a world where little girls are not valued, and victims of sexual assault are denied a voice, this story stands out. And it is not over yet.
Thank you to Judge Aquilina for offering these survivors a voice. Thank you to the 150+ women who made statements. And thank you to the survivors who continue fighting to hold everyone involved in enabling Nassar accountable. The strength of these survivors will empower others.
This case has demonstrated that behind every #metoo there is a person with a voice, and that we will no longer allow the powerful to abuse their power.
Note: Since writing this article the number of survivors who have given victim impact statements has risen to approximately 200.