Writing by Kim Koelmeyer // Photograph by Marta Braggio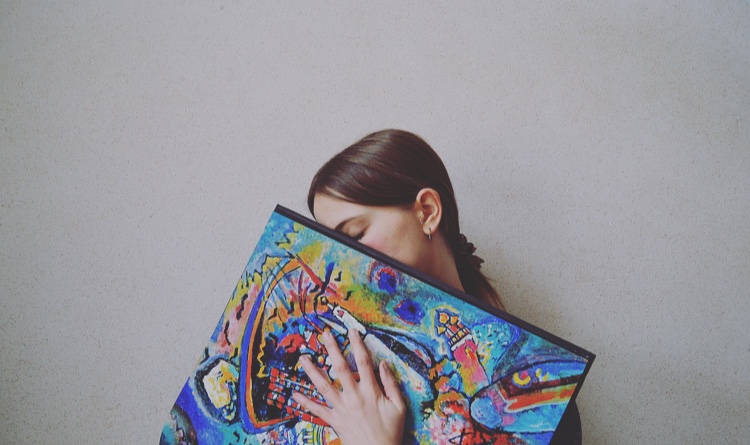 I have always had artistic inclinations. My Filipino upbringing meant there was always an opportunity to perform, and I took every opportunity and then some. Every family gathering saw me putting my numbers into the karaoke system and working on my Shania Twain impersonation. There are so many pictures of me as a toddler with my little Asian bowl cut, holding a mic.
In primary and high school, I took it further and got involved in many performing arts activities: musicals, choirs, bands — I spread myself as far as I could to perform. High school performing was so accessible to everyone. There was no pressure to succeed, and no real benchmark for talent. Anyone could join, and we were all there for the pleasure of performing.
But as you venture into your twenties, everyone starts diverging into their professional pursuits. Creativity takes a backseat for uni, work, and trying to navigate being an adult human. The end of high school weeds out those passionate and dedicated enough to pursue creativity professionally, and those who create as a hobby. And with that, creative spaces become less of a leveler. It's that division that has made me now scared to create outside of my room. It feels like anyone my age still creating is doing so in a professional capacity. Ben Platt was 23 years old when he won the Tony for best actor in a musical — 2 years my senior.
I now feel too scared to indulge in my creativity because I know I'm nowhere near good enough to measure up to those technically proficient university-level creatives. It becomes an inner circle very quickly. And if you aren't in that circle, you turn around and suddenly don't feel "worthy" of looking for ways to perform.
I'm not cut out for a career in the creative industry. I don't have the dedication to spend hours perfecting my art only to spend years auditioning and pushing up against a wall. And as they say, if you don't have the drive, you shouldn't get into the car. Sometimes I wonder if I'm not worthy of the thrill of performing if I'm not willing to jump through the hoops professionals do. It's not that I'm bitter about not pursuing my creative interests professionally. I'm very happy with the way my ~professional life~ is starting to flower. But I still have a passion for performing, even if only my bathroom and bedroom walls know it. Performing is still a hobby of mine, and it's so much a collaborative activity that performing alone can only do so much.
I've always wanted to dabble in recording covers, but I don't have the professional impetus to purchase equipment. If I did buy anything, I would get a huge case of imposter syndrome. Who do I think I am, surrounding myself with tools used by people who actually know how to sing? I get bad enough imposter syndrome when I do things I'm supposedly good at.
I don't want my creativity to die out from years of misuse, but I'm also scared of sharing it in a climate full of professionals. If I continue to perform in the privacy of my own home, it's still mine. It's untainted, uninhibited creativity. I'm afraid the opinions of the wider ether will restrict my creativity; freeze it in my throat because it's no longer good. Then again, if I only performed if I thought I was "good," I probably would've stopped long ago.
Since finishing high school, It's always been a background new year's resolution to perform more. But I've never followed through with it even though I know there are avenues available. I'm trying to be kinder to myself for wanting to perform. Hopefully one day I'll be able to push through the fear, because I know the excitement of performing will be worth it.
[share]