Writing by Hannah Forsdike // Illustration by Karla Drama // At first I couldn't imagine how I would make the time to bake bread and do all this extra work, but it really comes down to forming good habits, and breaking away from our cultural need for convenience.
Writing by Hannah Forsdike // Illustration by Karla Drama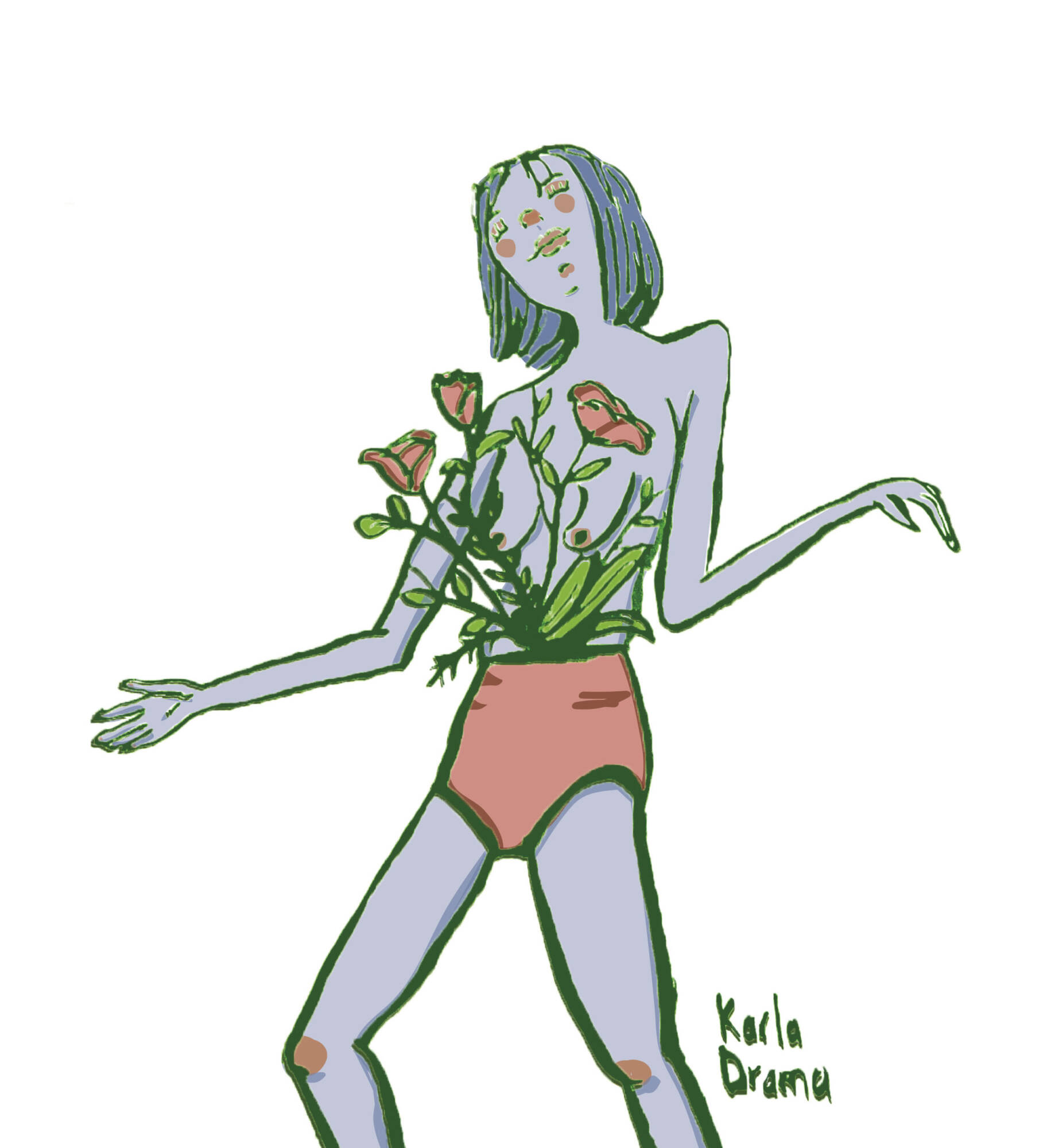 I recently decided to make some small changes in my lifestyle to help reduce my impact on the environment. Previously, whenever I'd hear about problems with the environment I didn't really know how I could help. On an individual level I felt powerless. Living without single use plastic this past month, and seeing the dramatic reduction in waste I accumulated, showed me that one person can make a difference.
Plastic Free July is a challenge that calls for participants to avoid single use plastic for the month, to help reduce waste and promote a more sustainable lifestyle. This year 3.4 million people participated from 177 countries.
I quickly learnt that the key to avoiding single use plastic is preparation and research. We have a tendency to be lazy and entitled, and as a result we willingly sacrifice quality, safety, and sustainability for convenience. We can't be bothered bringing reusable bags to the shopping centre; we can't even be bothered picking individual fruits and vegetables, opting for unnecessarily over-packaged produce.
Being prepared meant not putting myself in a situation where I might have to resort to buying something in plastic packaging. I had to actually do meal prep, plan out my grocery shopping. Making sure my water bottle was full when I left home so I wasn't tempted to buy a plastic bottle of water. And asides from being good for the environment, it helped me be more organised in general.
Along with a good water bottle some important products I could not have lived without, and have continued to use after July are my Lunette Menstrual Cup, Keep Cup, canvas shopping bags, and ONYA produce bags. With these products I easily avoided most of the plastic I'd use on a monthly basis.
I wanted to make sure I didn't replace my plastic usage with other unnecessary waste, I'm very lucky that I was able to feed food scraps to our chickens and compost. I repurposed all the glass packaging I bought, and only recycled as a last resort.
Probably my biggest enemy throughout the challenge was my sweet tooth, I was always craving chocolate, which often comes in plastic wrapping. With a bit of research I found that one of my favourite vegan chocolate brands, Loving Earth, has compostable packaging. I also found a whole foods store near me that sold plenty of snacks packaging free.
Whenever I hit a wall like this one, and thought I might have to go without something altogether, with a bit of research I was always able to find a brand or local business that would accommodate.
The other biggest adjustment was breaking habits. Whenever people would offer me a take away coffee or a piece of gum or lolly in a plastic wrapper, I'd momentarily forget about the challenge and almost accept the gift out of politeness. One of my major slip-ups was buying a plastic wrapped chocolate bar at a store counter to meet an eftpos minimum.
When I did tell people about the challenge, everyone was supportive and helpful. Through talking to people I found out that some of my friends and family had fruit trees and herb gardens, overflowing with produce that they were more than happy to share with me. I learned that one of my friends has a compost bin and was able to take some of my compostable waste. My favourite sushi take-away restaurant allowed me to bring my own Tupperware as an alternative to their plastic take away containers, and I even have a friend who makes wine as a hobby who could repurpose our unwanted glass bottles, finding someway to reuse a product is always a better alternative to recycling when possible.
As well as avoiding single use plastic, I took the opportunity to cut out as much plastic packaging from my life as I could. I've replaced my shampoo bottles with Lush shampoo bars, which come unpackaged, and Instead of plastic toothbrushes I've switched to bamboo. Simple things like opting for cardboard packaging instead of plastic, buying in bulk, and making things from scratch can make all the difference. I started baking my own bread this month, and I even learnt how to make my own cleaning products from essential oils and vinegar I already had around the house. Asides from being more environmentally sustainable, these products are more natural.
At first I couldn't imagine how I would make the time to bake bread and do all this extra work, but it really comes down to forming good habits, and breaking away from our cultural need for convenience. The hands-on aspect of a sustainable lifestyle can actually be very rewarding.
I kept all the single use plastic I accumulated in a jar over the course of the month to track my progress, and although I'm proud of myself, it could have all been avoided. For example, I used a tampon (which comes in plastic wrapping) when my period surprised me at work, but if I had been tracking my period I could have been more prepared. I'm still learning, and I'm sure I'll make plenty more mistakes along the way.
Overall, I was surprised with how easy it was to avoid single use plastic. I plan on continuing to use many of the products and practices I developed this Plastic Free July. Over the course of a month you can save so much waste by making small lifestyle adjustments. Imagine how many take away coffees you have in a month? Visualise all those disposable cups and plastic lids stacked up in a pile. You could eliminate that waste entirely by using a reusable keep cup for your take away coffees.
I hope this article inspires and encourages you to make some small changes, because I think one person can help make a positive change to our environment.