Interview of Jenni Sparks by Sophie Pellegrini // To any new artists out there I would give a quote that has always stuck with me: "If it is important enough to you, you will find a way. If it is not, you will find an excuse."
Interview of Jenni Sparks by Sophie Pellegrini
Tell us a bit about yourself!
My name is Jenni Sparks and I'm an illustrator/artist/map maker. I'm originally from Somerset in the UK but I currently live and work in East London, where I have a studio. I've been working as a freelance illustrator for the last 6 years and have worked with clients such as Nike, Adidas, Sesame Street, and Cosmopolitan Magazine. I've been lucky enough to travel the world through my map making commissions, and went on a research trip to Sydney and Melbourne in the spring this year — I'm currently about to finish a map of Sydney that I've been working on for four months.
How did you get started in the arts?
I've always loved drawing and painting since I was a kid, but I actually got rejected from all the art schools I applied to when I was 18. I always got better grades in subjects like History and English, but I thought being an artist seemed like a fun job and the right thing for me, so I kept pursuing it. I reapplied for art school again the year after (after doing a foundation course in art and design). After graduation I then moved to London, got a job at a gallery, and ended up making maps all through luck and a lot of hard work. During my first few months in London I got offered an opportunity to make a map of the city with a startup art print company called Evermade.com, and after I completed it it went viral. This gave me a lot of exposure early on in my career and helped me to go freelance a lot earlier than I thought I would.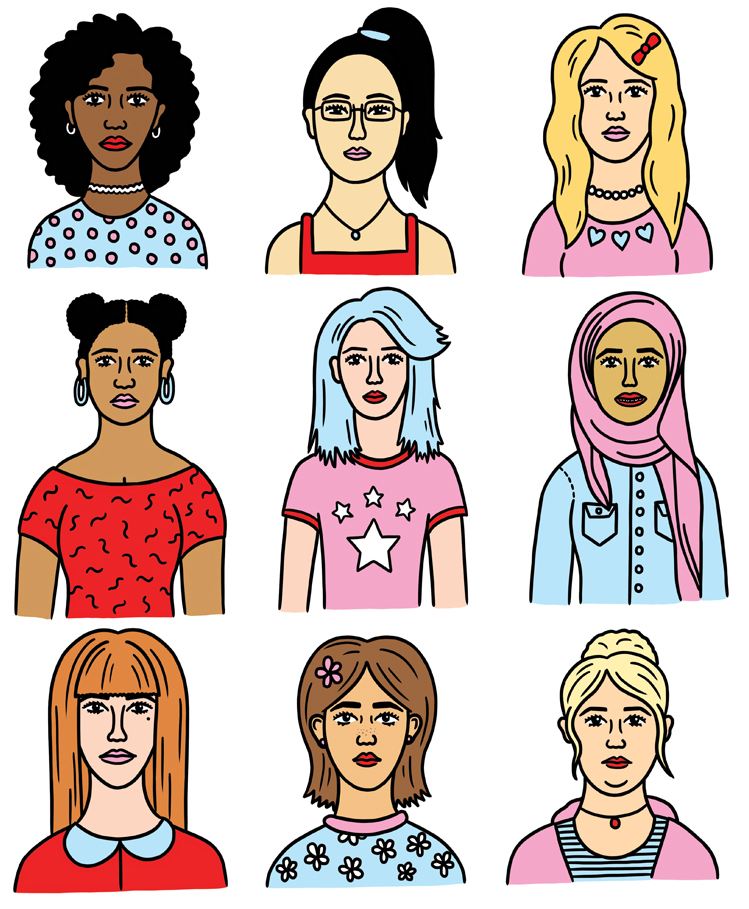 What is your favorite medium and why?
I tend to work digitally a lot with my map making as it helps for editing, etc. I prefer Photoshop over Illustrator, and I'm really into making gifs as I think it's a pretty modern and interesting medium for art. I also love seeing things screen printed — but I'd still design first on Photoshop using a Wacom tablet.
What inspires your work?
I don't really believe in "inspiration" in the way that it's often used, I think it's a bit bullshit. I recently learned that "inspiration" comes from the word "inspire" which literally means breathing, and it's got a lot of supernatural connotations to it — as if a divine being is breathing a truth or idea into someone. I really like this way of looking at it because all my ideas come to me at the weirdest times — I can't just sit down and come up with ideas. I think that trying to do new things and have new experiences helps, like travelling, exhibitions, good conversations with friends, but you can't force it to happen and it's a waste of time. I tend to keep my eyes and ears open as much as I can to what's going on in day-to-day life and that's a good start, everything else you can't really control — it just hits you out of nowhere.
Can you tell us about your "GRLPWR" project?
I got asked by the London Transport Museum to do a bunch of feminist doodles for the launch of an exhibition on female poster designers that they were doing. I was paid to be at the event and live draw the slogans and doodles onto paper as little gifts for people to take away with them. I also did a badge workshop and taught people how to make badges and drink cocktails — it was a great way to earn a living!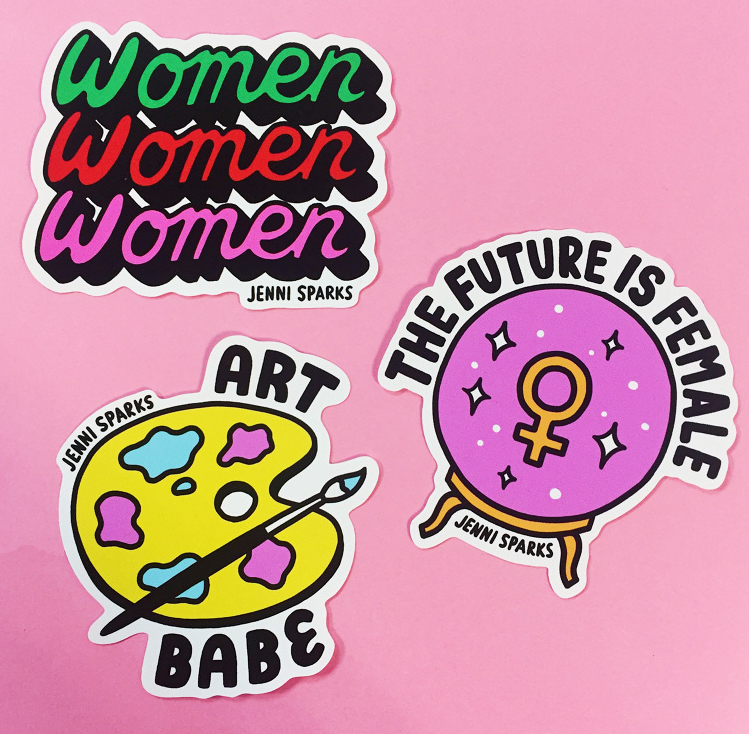 I'd love to hear about "Creeps" as well!
Creeps was a self-motivated project that I did for Valentine's Day. I was on Tinder and getting just really gross and rude messages from dudes constantly and it was annoying the fuck out of me. Speaking to single friends was like exchanging war stories, so I came up with the idea of asking my followers for their worst online messages from guys. Then I decided to illustrate the men with the messages, using the aesthetic of all the kinda cheesy, handsome men I saw on TV during the 90s when I was growing up. When I was a little girl, I watched so many Disney movies, I was super excited about meeting my "prince charming" and I think a lot of girls my age were too. Then when I grew up and entered the "real world" I realised that it wasn't so simple nor pleasant. The removal of face-to-face contact also allows people to be a lot more weird and rude. Getting messages like that from men makes you feel very powerless in the situation, so I wanted to draw them all with cross eyes to show how pathetic the whole thing really is. It was a really fun and silly project which was also cathartic for me and the girls that had their messages illustrated loved it too.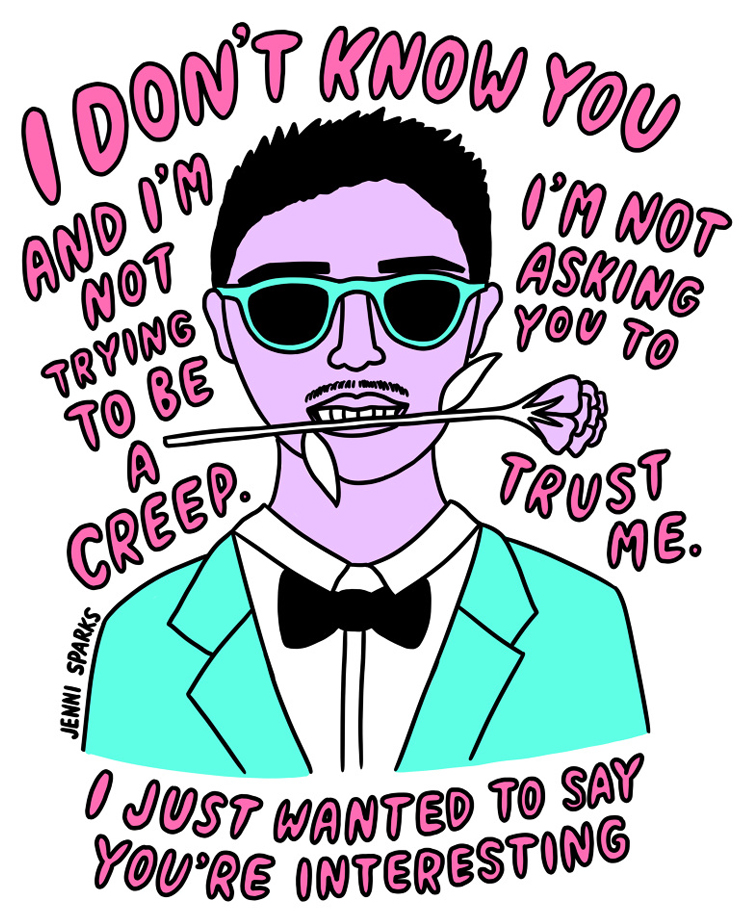 What does feminism mean to you?
Feminism to me is pretty basic — having the same rights and equal treatment of people regardless of gender. I'm a feminist. However I wouldn't consider my work to be primarily on these issues, and just because I'm a woman it doesn't mean that I have to create "empowering" work. It's a dangerous path to walk and almost goes against the whole point of feminism when you start getting pigeonholed into having to create political and social commentary just because of your gender. There are plenty of incredible artists out there that create work on this topic, but I just draw what I feel like doing or what someone commissions me to do. I think being a woman and managing to be freelance and relatively successful is enough, and I really struggle with the kind of "clickbait" stuff that I see on Instagram where an artist or a company is taking the "woke" line just to sell products —it's really transparent and an insult to the movement.
Highlights of your creative journey so far?
There are so many highlights for me, every day I kind of wake up and wonder when it's going to end! A lot of the highlights are actually being in my workspace, pumping out tunes and really being in the flow of drawing, it's a really magical feeling and I feel like I'm almost out of my body in those moments.
In terms of more quantifiable achievements, a few years ago my London map got enlarged and put on vinyl onto the floor at Gatwick Airport so people can walk all over it.
When I was 23 I was commissioned by department store in Paris who wanted a map of the area. They sent me on many research trips to Paris, and even though originally the map was supposed to be printed on a leaflet, they loved it so much they hired another artist to turn it into a 3D map that you could walk around and threw a big party for it in the observatory area of the store. They invited all the fashion week crowd, did speeches about it (all in French which I don't speak) and I got interviewed by the press. I'm from a small town in rural England so I was in total shock, it was a whole other world to me.
I did a silly drawing once of a famous English chat show host, basically mocking him, and I got invited to go on the show — he made me stand up in front of the whole audience and put my illustration up on the screen. It was so funny.
I also got to work with Sesame Street on a project. I cried loads when I got that email, as I used to watch that show as a kid and it meant so much to me.
Working with Evermade.com has been amazing. I started out by drawing a map of London which they print and sell on their website, and so far they have sent me over to places such as San Francisco, Paris, Berlin, Sydney and Melbourne to do research for the maps that I create for them.
Generally the artist/illustration community is also brilliant, I've met so many lovely people over the years that are now my friends. Through doing illustration I've ended up sharing a studio in a warehouse in London with some of my closest friends — we've converted it into such a fun creative space, we have movie nights, parties, games of pool and lots of laughs as well as making art!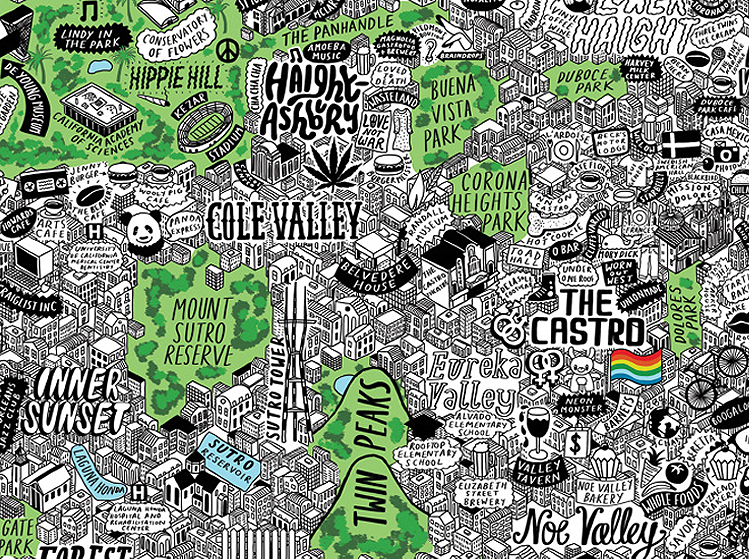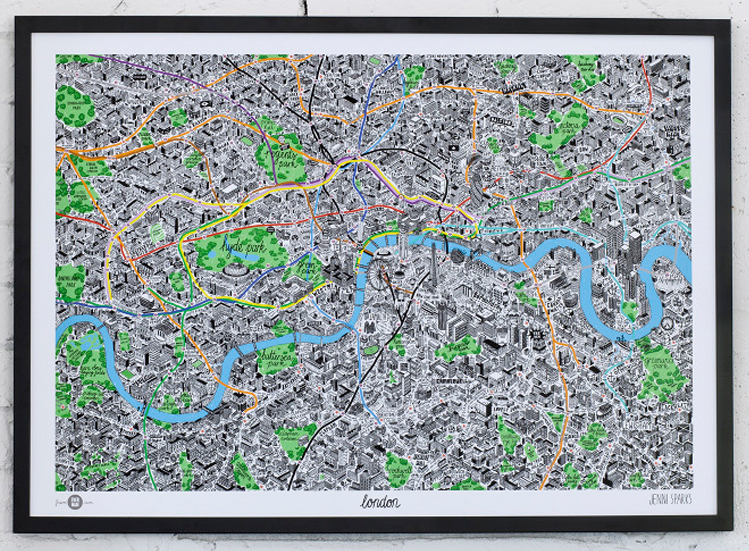 How do you spend your time when you aren't creating art?
When I'm not in the studio I go to the gym, it's really helpful for me as I tend to easily get stuck in my own head and doing physical stuff is really great to make me feel grounded. I also go for walks down the canal where I live, see friends, go out dancing at music gigs (I'm obsessed with it) or read books. I also love watching trashy tv and reading gossip mags — it's good to have both highbrow and lowbrow interests.
Do you have any advice for young, new artists who are just starting out?
To any new artists out there I would give a quote that has always stuck with me: "If it is important enough to you, you will find a way. If it is not, you will find an excuse." I came across this when I was in my second year of art school and I kind of have it as a mantra. I got rejected from all the art schools I applied to the first time around and I could have easily given up then, but I knew that this is exactly what I wanted to do and was prepared to work hard enough to get to it. You can be the most incredibly gifted person at something and you won't get anywhere unless you put 100% into it. There are so many difficult challenges with being an artist — lack of financial stability, emotional toll, insecurity, criticism, constant rejection and jealousy from others. However, all of this stuff doesn't matter to me because being an artist is such a part of who I am that I couldn't ever dream of doing anything else and this is something that helps me through when there are difficult times. The last few months I've been working 10-12 hour days, 6 days a week working on a map, and it's almost broken me down completely, but it has been so fulfilling that it's all worth it.
How can we keep up with your work?
Instagram/Twitter/Facebook: @jennisparks
Website: www.jennisparks.com