Writing by Selena Vo // I am not an artist and you don't have to be to draw. My passion doesn't come from my talent, but it comes from deep inside of me, because I am doing what I love doing the most. 

Writing by Selena Vo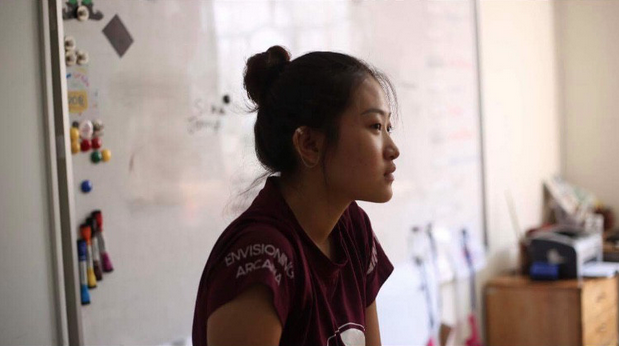 I often draw or write things that inspire me. Journaling reminds me of the things that I appreciate everyday in my life.
When I journal, I prefer to decorate it the way I want instead of following somebody else's concept. So whenever I turn the pages I feel proud of what I've done. The process of journaling makes me feel relaxed because writing helps me deal with my inner thoughts. In a way, it also represents my identity, my individuality and uniqueness because who I am is attached to these pages. A journal is far from a Facebook or an Instagram profile which one can perhaps create for likes and followers. I believe that journaling is truly something that's for yourself. Therefore, no matter how far certain memories are, putting it down onto a journal will help you relive those moments again as you look at the pages. You can be as secretive or as open with your journal as you want. It's your CHOICE!
I got my first journal in grade 10, my sister was the one who inspired me to draw. I began filling whatever I wanted in that notebook and eventually fell in love with journaling. It is a lot more relaxing to bring your notebook and draw outdoor (trust me!) We went out to the park with our toy poodle, Chocolate, we would bring along a picnic blanket to just lie on the grass and draw. We sketched as much as we could. At the same time, we were able to hear the ambient noises of the street cars and the little kids riding scooters in circles. From a near distance, I could hear summer birds chirping and felt a warm and humid breeze brushed by my face. It was more than a little hot I have to admit but it felt incredible. The feeling of me and nature are so close to each other. It really felt like you were actually living your life and it's probably a thing that not many people will consider as we get more and more addicted to our phones. Alternatively, since our house has a rooftop which my mom put a lot of effort in decorating and buying lots of pots of flowers, my sister often asks me to go up there with her so we can see the sunset while drawing in our sketchbooks. The rooftop has been there the whole time but none of our family members had ever been up there to look at the gorgeous view or listen to the voice of wind.
Just think of a time you just wanted to go outside of your bedroom (your little corner where you always lock yourself in), walk on the street, talk to your neighbors or actually walk in the park. It might be so long ago because it happened to me too, whenever I thought of when was the last time I took my dog out for a walk or be outside, I assumed it to be approximately once or twice a month. Now I realize I have been spending most of my life on social media feeling ashamed of myself that my life is not as awesome as everyone's.
I am not an artist and you don't have to be to draw. My passion doesn't come from my talent, but it comes from deep inside of me, because I am doing what I love doing the most. And if drawing is what I love to do in my leisure time rather than anything else, then I pick up my pen or pencil and start drawing!
It could be my own ideas or a symbol of something special, or even someone else's drawing I truly like that inspired me and I want to recreate it with my own imagination. Though it's a piece that already existed once it is drawn by me, there will be a difference. Only I am the person who creates that difference, just like different personalities. People have different ways to express themselves, as same as those "different ways" can be expressed in their drawings. No one's picture will be the same even when they all draw the same thing on a paper.
My advice is to find what you love to do and don't do it for anyone but yourself. Don't try to make it 'Instagram perfect', let your passion unfold just for yourself.