Interview of Hannah Lock by Sophie Pellegrini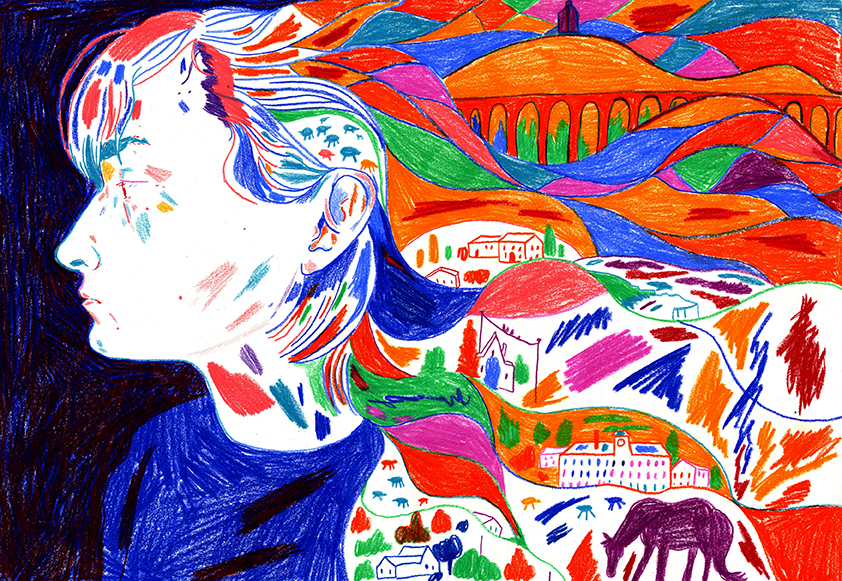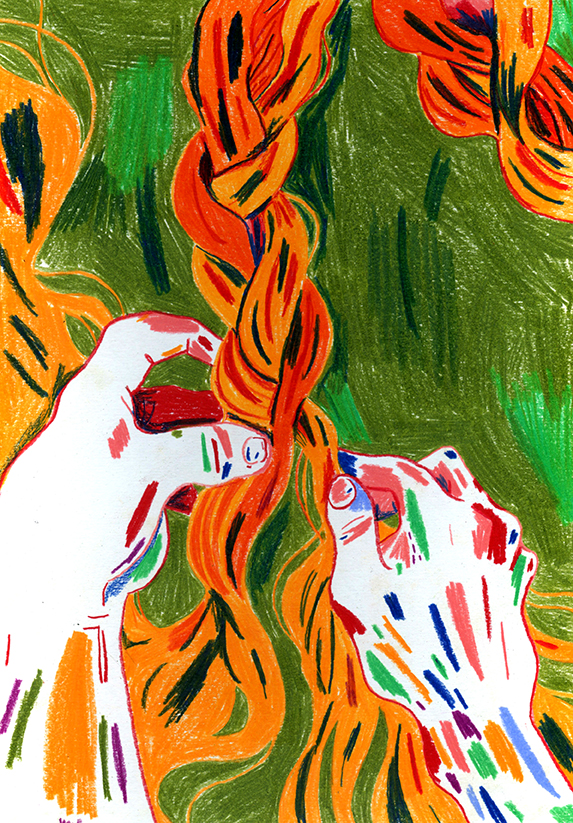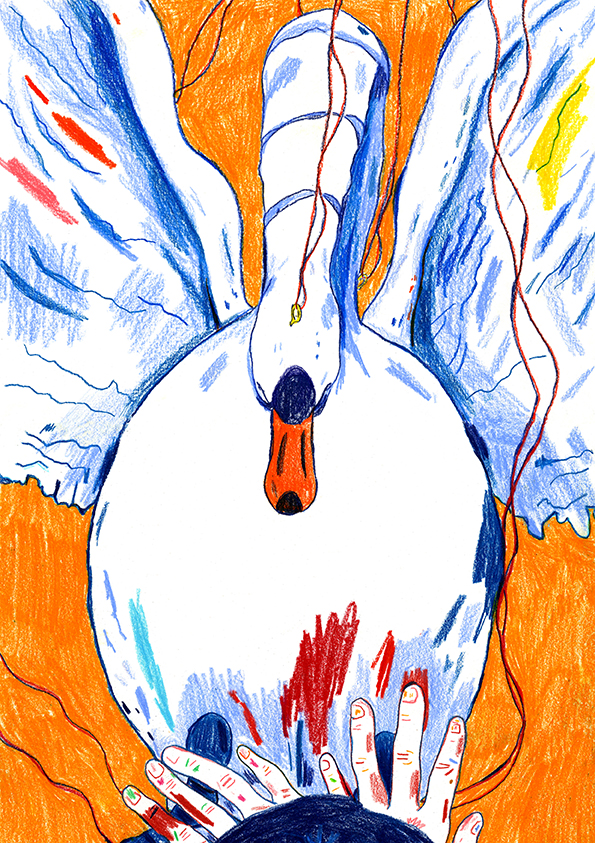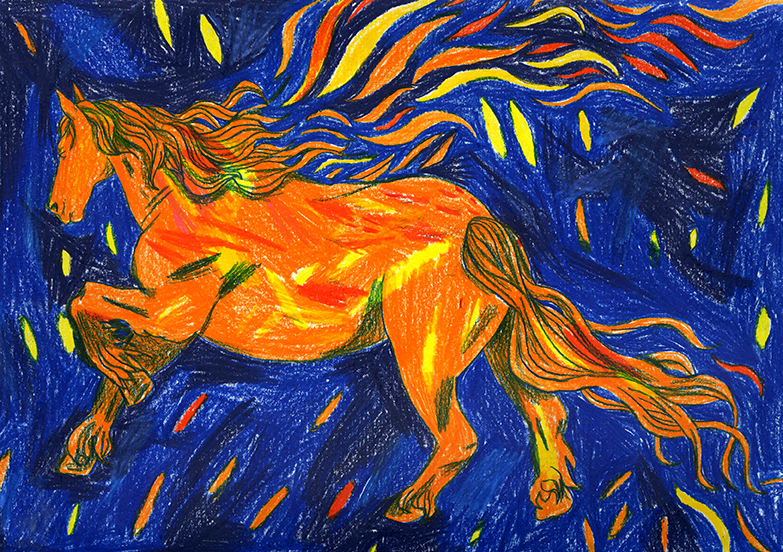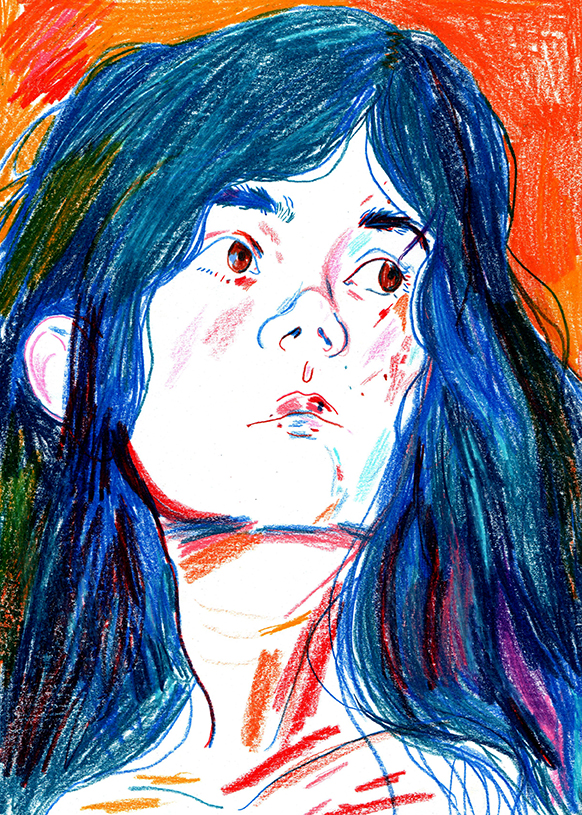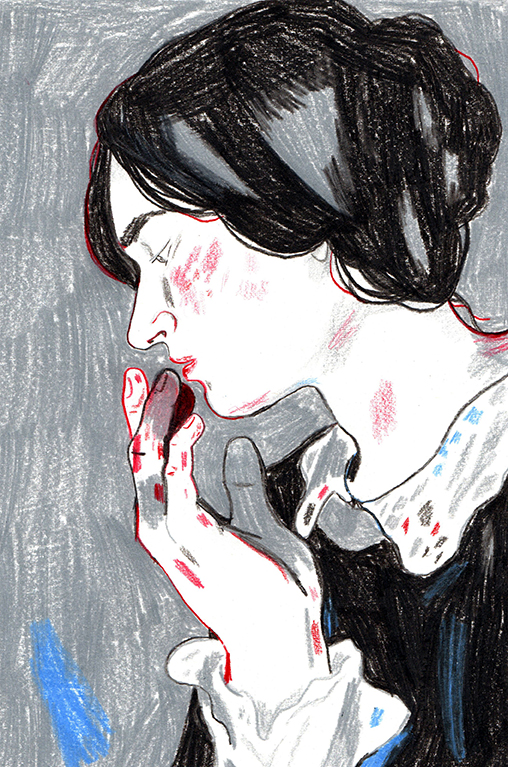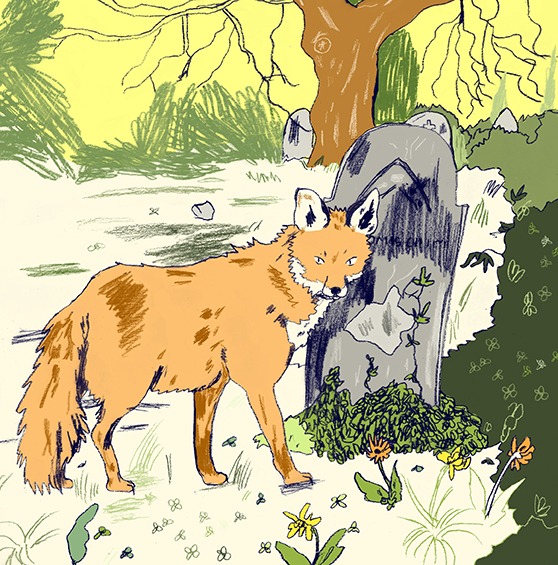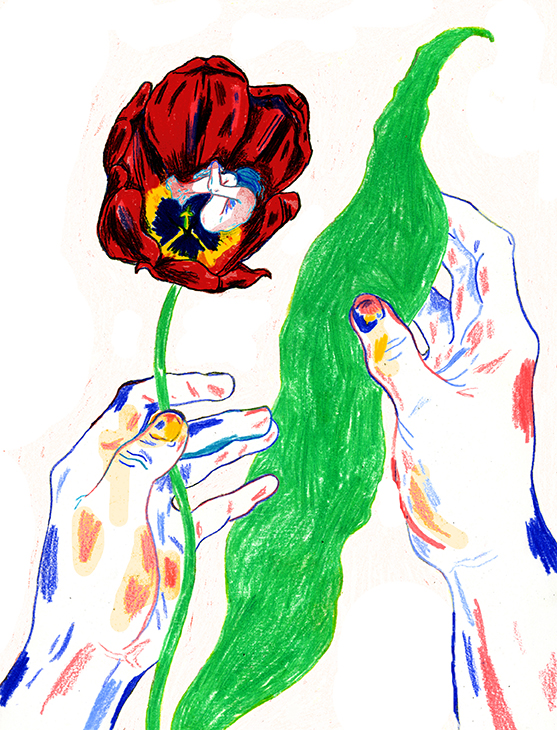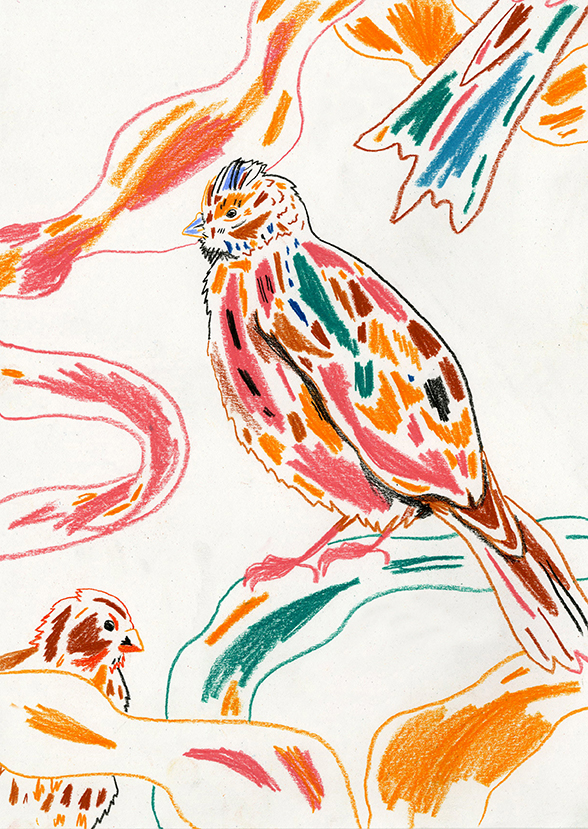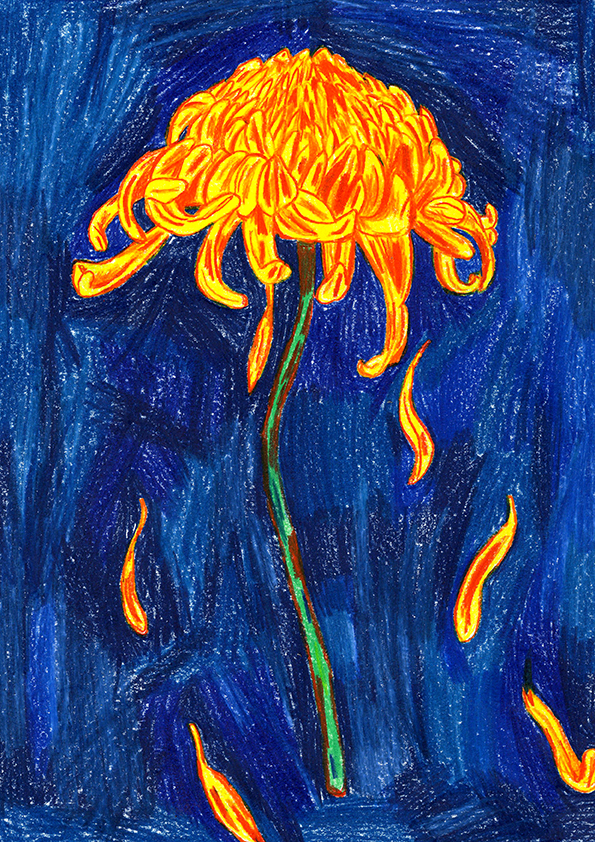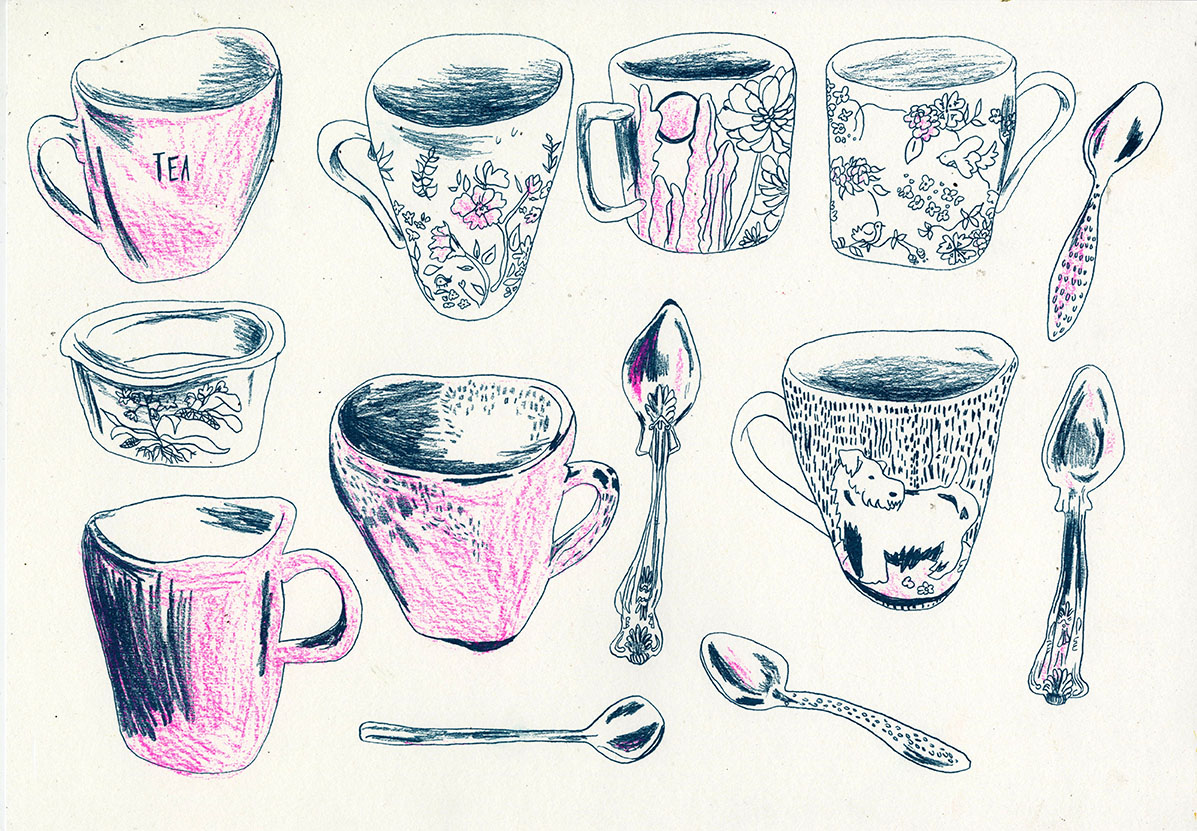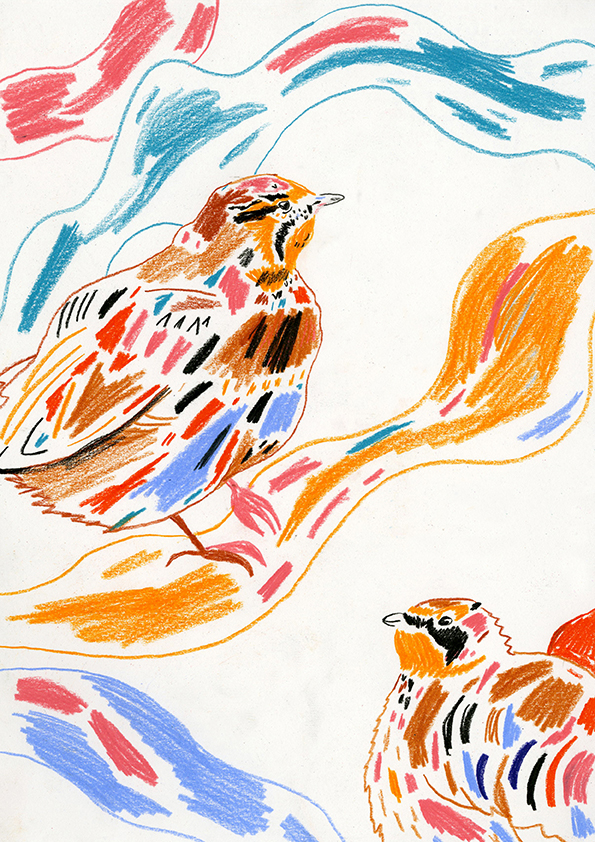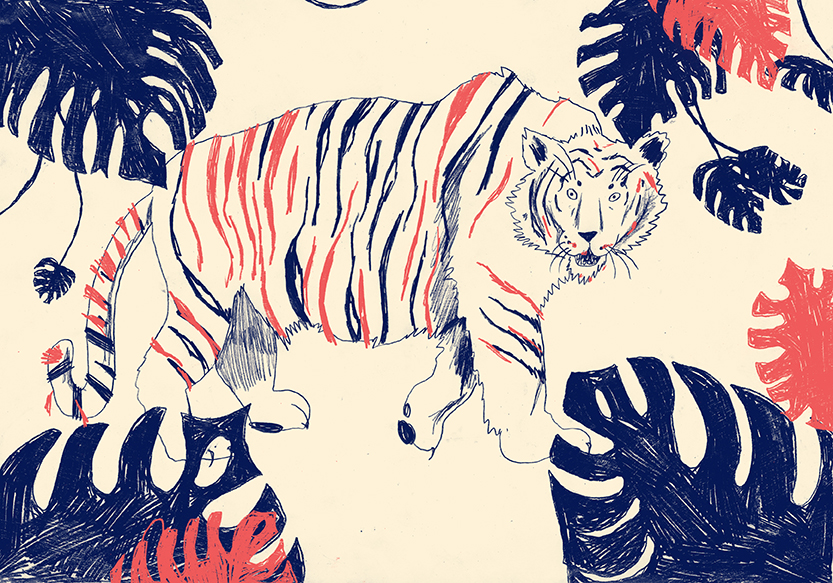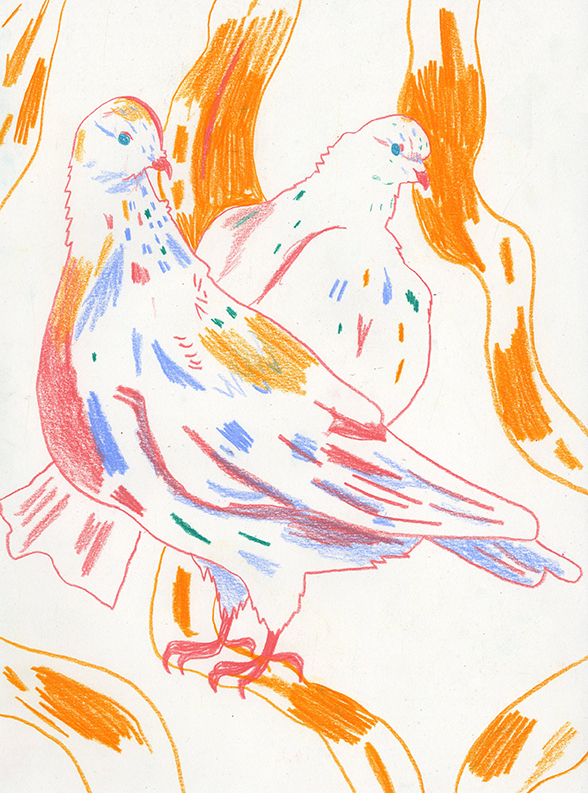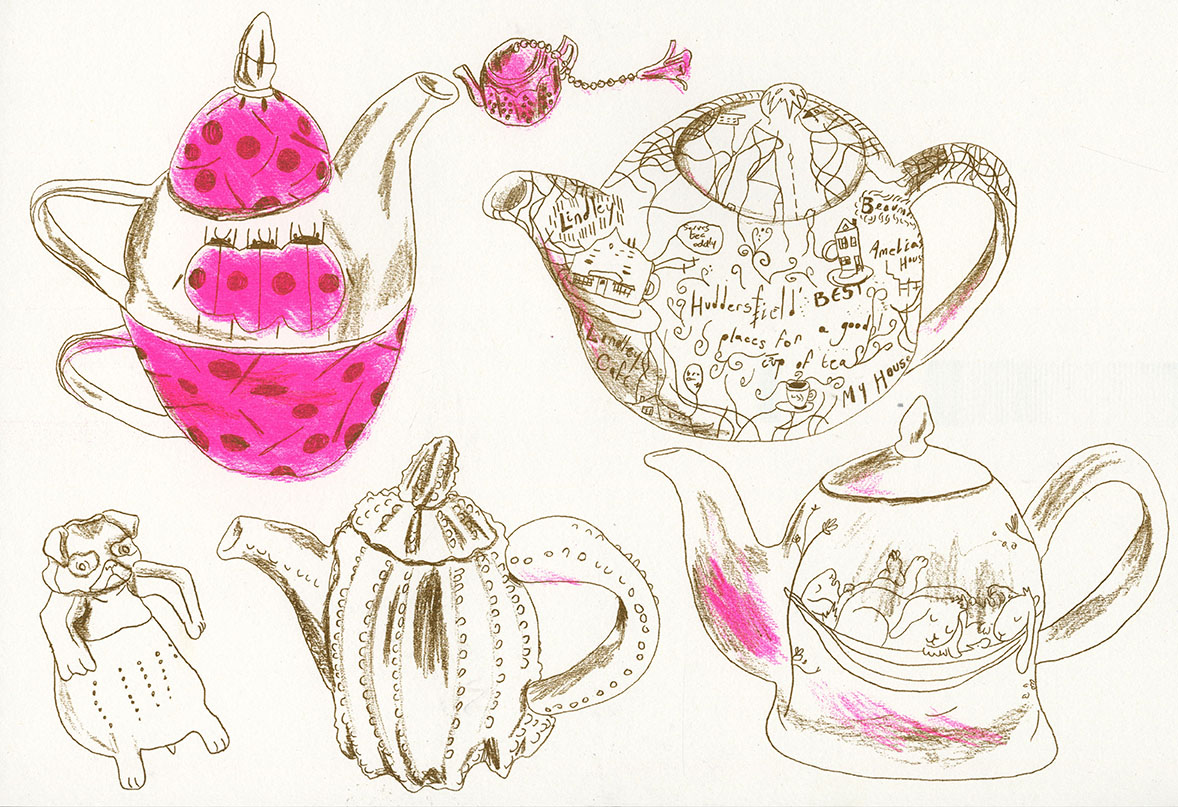 Tell us a bit about yourself!
I'm Hannah, an illustrator from West Yorkshire, England. I work both traditionally with coloured pencils, and digitally. When I'm not drawing, I'm probably reading in a corner somewhere, or finding a nice dog to say hello to.
How did you get started in illustration? What drew you to the medium?
I've always been drawing. When I was younger, and I wanted to, I drew on anything – the backs of envelopes, old paper, anything I could get my tiny hands on. Only a few people in my family are creatives, so I didn't really know I was heading towards illustration – until one of my art teachers in high school said I should pursue it. Before then, I didn't really know what illustration was.
What do you hope to accomplish or express with your art?
With my mark-making and my bright colours, I hope I express something people haven't seen before and they see something vibrant in my work. I also want to lend my own perspective on topics and books in my illustration that maybe someone out there hadn't considered.
Can you tell us a bit about your work process? How does a piece go from idea to finished project?
It depends on what medium or project I'm working on. Usually, I make a few roughs in pencil, decide which composition I like best, and work from there. Occasionally, I'll debate whether the composition would work best in coloured pencil or digitally, but usually I have a vague idea in my head of which medium I want to use.  If I'm working traditionally, sometimes I limit my colour palette and use only a few of my coloured pencils or try using a whole spectrum of colour. With my digital work, I tend to draw with mechanical pencil, scan the drawing in and then play around with the colour and lines in Photoshop.
Who are some artists that inspire you?
I tend to gravitate towards artists that aren't working in illustration specifically, usually filmmakers and fine artists. This changes from month to month, but at the minute, David Hockney is a large inspiration to my work, especially his landscape paintings from around the Yorkshire landscape. The colours are what you'd associate with California, but not really colours you'd associate with a usually rainy, cold England, which is why I like the bold, ecstatic colours so much.
Do you have a favorite project you've worked on or illustration you've created? Why?
My opinion on this will probably change next month, but I still really like the illustrations I created for Angela Carter's The Magic Toyshop. I probably had as much fun creating the illustrations as I did reading the book.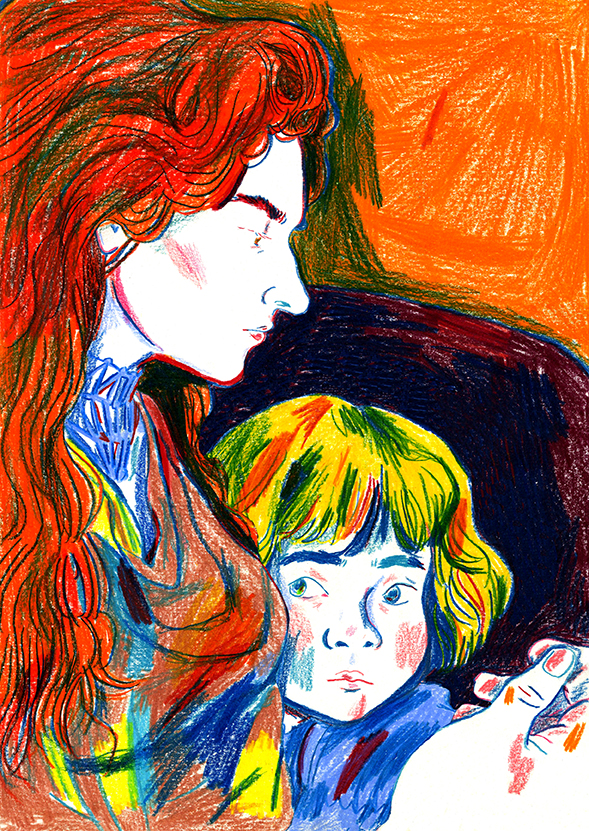 Who is one of your personal heroines?
Tove Jansson. Whenever I'm stuck, her books – both her novels and her Moomin books are what I come back to for inspiration. Her Moomin books tend to be quiet and philosophical and are there for you when you need them. She didn't just illustrate books, she painted, made models and wrote novels and comics.
List 5 things that fascinate you.
Myths, dogs, birds, succulents and the Yorkshire landscape.
How can we keep up with your work?
On my website, my Instagram, and my Twitter.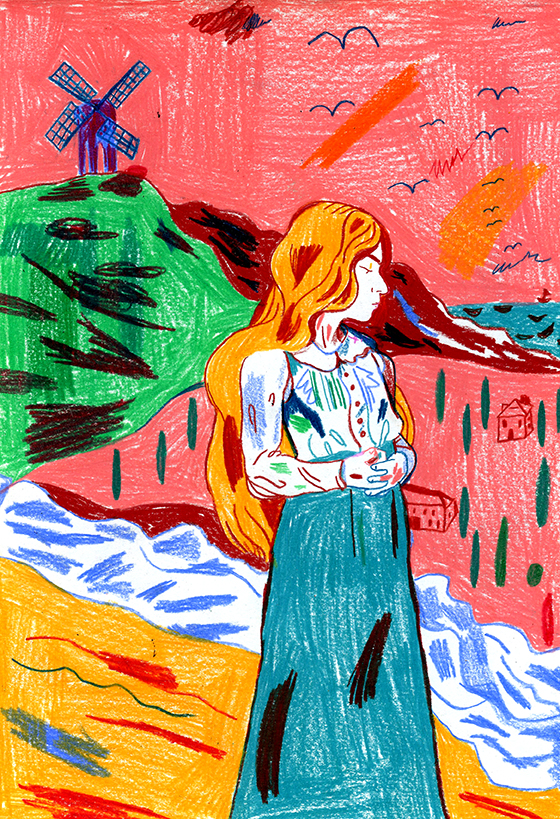 [share]