Writing by Carol Morris – Menstrual Mentor, Lunette Menstrual Cups Australia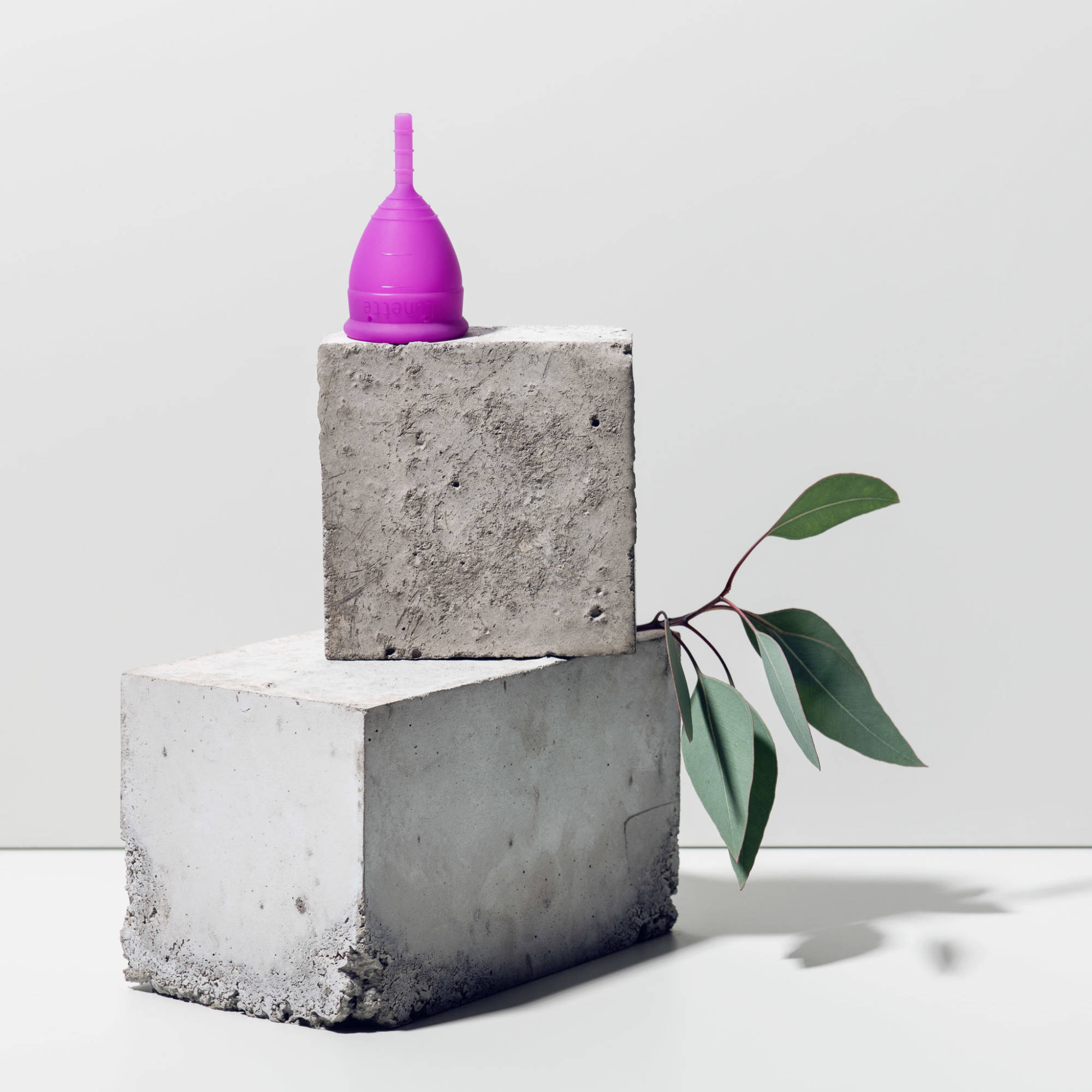 OK, so Plastic-Free July had been and gone and you've spent a month on the case of friends and family making sure they are also taking steps to lower their plastic footprint. It's been drilled into us all month that using plastic straws, single-use water bottles, plastic bags, and disposable coffee cups are the main offenders. But did you know that for over 6 million Aussie and NZ menstruators, there is a whole bag of plastic being sent to landfill every month… in your underpants?
Periods. The love-hate relationship with our uterus. It's estimated that each menstruator uses 11,000-16,000 sanitary items (30 large wheelie bins or 140kg) in their lifetime. But did you know that around 90% of a sanitary pad is made from plastic and will take up to 500 years to breakdown? There was more plastic produced in the last 10 years than ever before it in the history of plastic.
It's not that Aussies don't care about the impact of their disposables, but more that they are not aware that there are sustainable alternatives.  I certainly don't remember seeing any information on TV, in magazines or at school about anything other than plastic pads and drying tampons.
Studies have shown that the majority of people will continue to use the same sanitary product that they were introduced to during early puberty. But thanks to amendments in the Australian Education Syllabus, and the launch of the Sustainable Period Project which provides free sustainable sanitary education kits to schools, the era of plastic periods is rapidly coming to an end.
Greening your period and making it plastic free can be a difficult concept for many especially since most of us have been raised to believe that menstruating is something to be hidden and disposed of as quickly as possible. Luckily, millennial's are owning their period. With motto's such as "I bleed, get over it!", "Anything you can do I can do bleeding." and "Menstruating human." proudly displayed on t-shirts or in Instagram feeds, we are seeing a shift in taboo.
Best of all, with modern sustainable sanitary products there is an option to suit everybody and every lifestyle. Check out Lunette's website for the options below.
Biodegradable pads and tampons
What are they: they look and feel just like conventional pads and tampons – without the plastics. They are made from organic cotton and plant polymers for the waterproof backing
Why use them: If you're not ready to try re-usables but still want to give the environment a thumbs up
Fast facts: Conventional pads and tampons use cotton that is treated with as many as 35 different pesticides, herbicides and fungicides. These residues add considerably to the body's system.
Reusable cloth pads
What are they: pads made from various fabrics (bamboo, cotton, hemp) that come in a variety of shapes, colours, sizes and absorbencies.
Why use them: lasting up to 5years, they are simple to use and chemical free.
Fast facts: You'll need 6-12 to cover a full cycle, Pick fun fabrics and prints as you will be using them for the next 5 years!
Reusable period underpants
What are they: Underwear with a leak-proof, moisture wicking core sewn into them. They come in a variety of styles and absorbencies and can hold up to 2 tampons worth of fluid
Why use them: Perfect if your preference is pads but you hate that feeling of having bulky material stuck on top of your underpants.
Fast facts: You'll need around 6 underpants per cycle. Also suitable for light bladder leakage and are perfect for tweens wanting to start on modern reusables. Modibodi also do period swimwear.
Menstrual cups
What are they: A small bell-shaped reusable cup that is used internally in a similar way to a tampon. It can hold up to 4 tampons-worth of fluid (30ml) and can be left for up to 12 hrs and overnight before emptying.
Why use them: With 70% of Australian menstruators already being tampons users, this groups are perfectly suited to switching to a cup. You only need one so the savings are phenomenal.
Fast facts: With many cups now entering the market, make sure you choose a reputable brand that is TGA listed and ensures their cup will last 7-10years. Otherwise you risk broken stems, cracking rims and unregulated chemical additives being used the silicone.
Turning your period green will drastically reduce the amount of plastic in your life, and also comes with added health benefits. Reducing waste is a journey, so start by mixing it up a little – try using re-usables at home and disposable when out.  You will soon find that sustainable sanitary options are the future of period care.
SANITARY PRODUCT
MADE FROM
LIFESPAN
TIME TO DECOMPOSE
HOW MANY PER CYCLE
COST OVER 10YRS
Conventional disposable sanitary pad
Plastics, bleached rayon, cotton
Dispose after use (6-8hrs)
Up to 500yrs
UP T0 22
$2000
Conventional disposable tampon
Bleached rayon, cotton
Dispose after use (3hrs)
6 months
UP TO 22
$2000
Cotton disposable Pad
100% cotton
Dispose after use (6-8hrs)
1-5years
UP T0 22
$2000
Cotton disposable Tampon
100% cotton
Dispose after use (3hrs)
3-6months
UP TO 22
$2000
Reusable Cloth Pad
Cotton, bamboo,
PUL
5 years
6-12months
8-12
$200-300
Reusable Period Underpants
Cotton, bamboo, merino wool, PUL
2-3years
6-12months
5-8
$300-500
Menstrual Cup
100% medical silicone
10 years
Incinerate to dispose
1
$55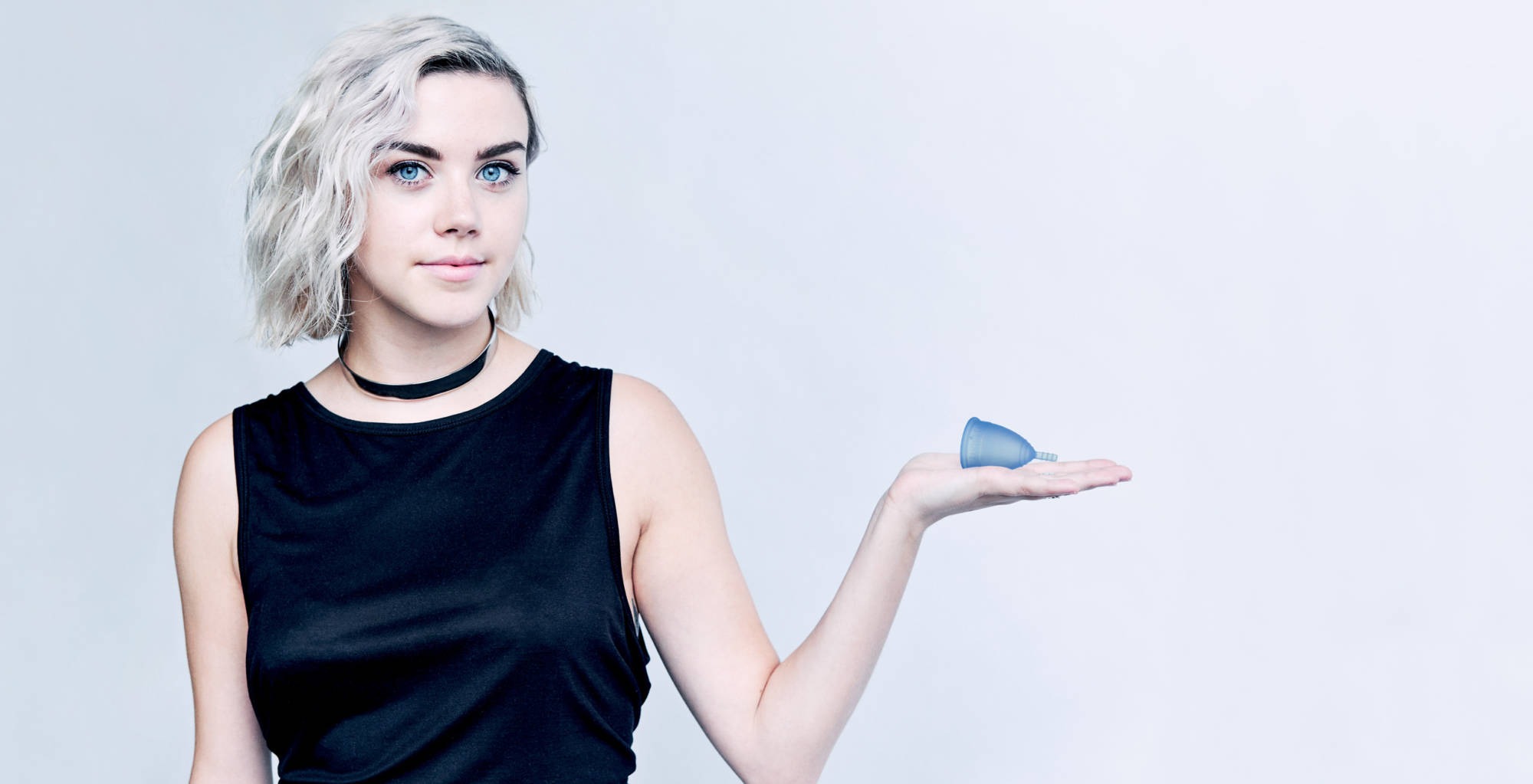 You can learn more about reusable period products at Ramona's Period Witches workshop in Melbourne. Grab your tickets here.
[share]