Interview of Isaebella Doherty by Sophie Pellegrini
Tell us a bit about yourself!
Hi! I'm Bell. I use she/her pronouns. I am a photographer, filmmaker, non-profit director, singer and consultant from Castlemaine, Australia, who loves having my hands in the soil, fresh herbs, long sunset walks in the bush with my pup, homemade bread and being on the road. I use she/her pronouns.
How did you get started in photography?
I've been making films for as long as I can remember. My cousins and I used to make pieces and edit them on Windows Movie Maker. I made my first short in my early teens about a rock star, who had fallen from grace, with a tree that had been half-burnt in the Black Saturday fires acting as this symbol of a wayward soul. I was reading a lot of books about Edie Sedgwick & Andy Warhol at the time. I wish I could find it now to see if it was any good. It had a real moody name that I can't remember.
As a teenager, I obsessively took photographs of everyone and everything. My friends would get annoyed at me for being so incessant at parties and then the next morning they'd all message me asking to see the photographs I'd taken.
At eighteen, I got my first DSLR for a documentary I was co-directing, and I was instantly hooked. I think trying to be intentional and imaginative within my cinematography really put a lot of focus into my photography. Understanding composition and capturing a still, yet emotive scene. It's a love that has lasted.
Much of your work is portraiture. Why are you drawn to this subject matter?
I really love people. I love the connectivity. I am very inspired by the neologism of sonder (noun. The profound feeling of realizing that everyone, including strangers passing in the street, has a life as complex as one's own) and how to capture that in a visual space to pass the feeling onto others.
I am a very emotional & empathetic person. I get deeply affected by beings & their stories. My boyfriend showed me a video today of a dog that refused to leave its owner's grave after they had passed and tears welled in my eyes instantly.
I believe if everyone spared a little more time to the beautiful complexity of feelings, we'd understand each other a whole lot more. And it wouldn't be as hard to exist in this world as it is sometimes. Visual mediums are a wonderful way to powerfully communicate the significance of these connections.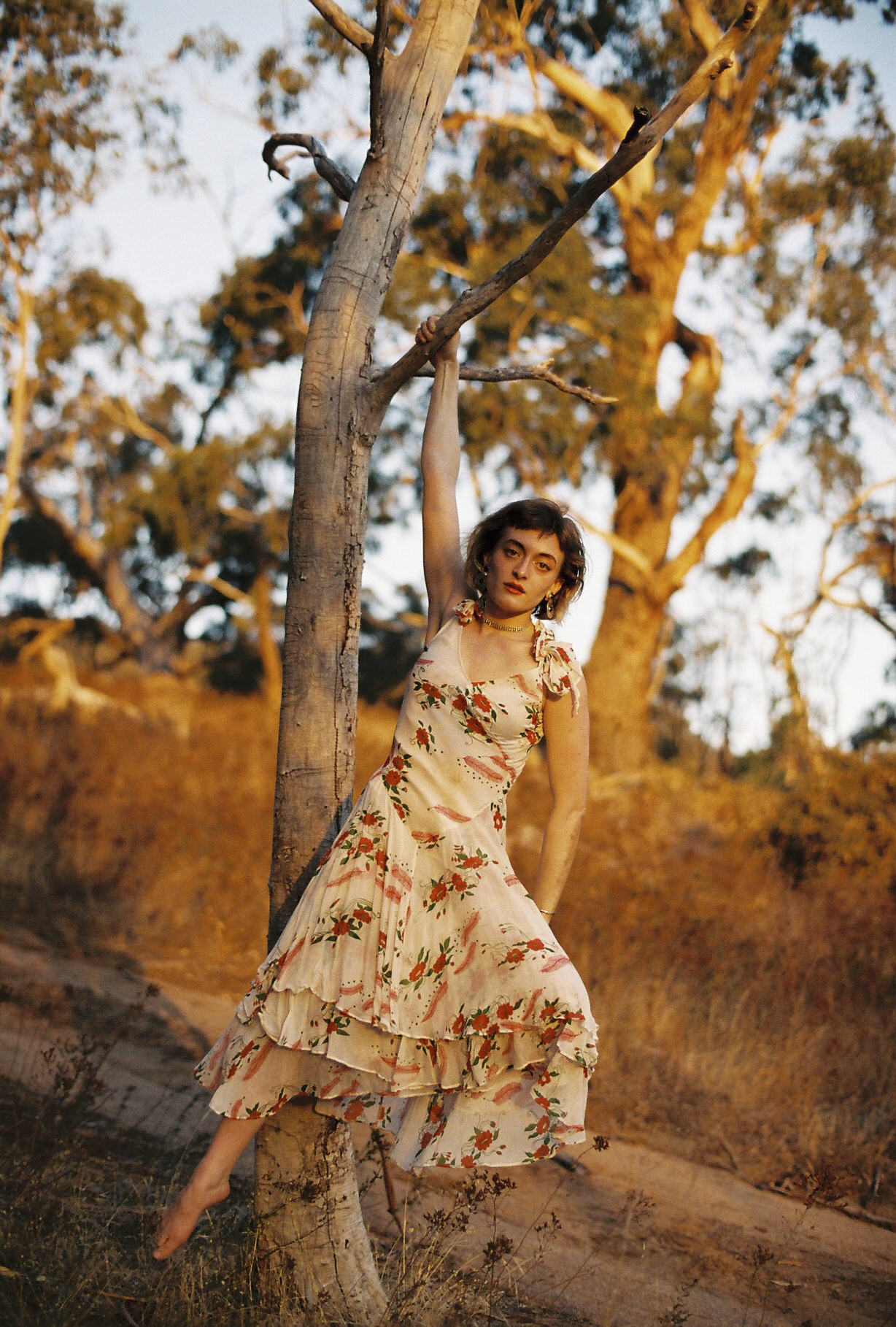 Tell us about how you work with the models you photograph. How do you choose who you photograph? Do you provide a lot of direction? 
A lot of the people I work with are either friends or family, who are stunning individuals. Occasionally I approach people on the street or people reach out online. I've never actually booked a model through an agency, per se. I think I just know a lot of really photogenic people!
I don't provide a lot of direction in my portraiture shoots, I don't want to capture people contorted by how I want them to be seen. I want to capture them as they are.
One of the most common things I do ask people to do is to close their eyes and once their whole face is relaxed, all the muscles have stopped tensing, they are still and at ease: I'll ask them to open their eyes and photograph that moment.
For fashion shoots, I'm a lot more assertive with co-ordinating the image. I was a dancer for years, so I love to incorporate fluidity  and movement.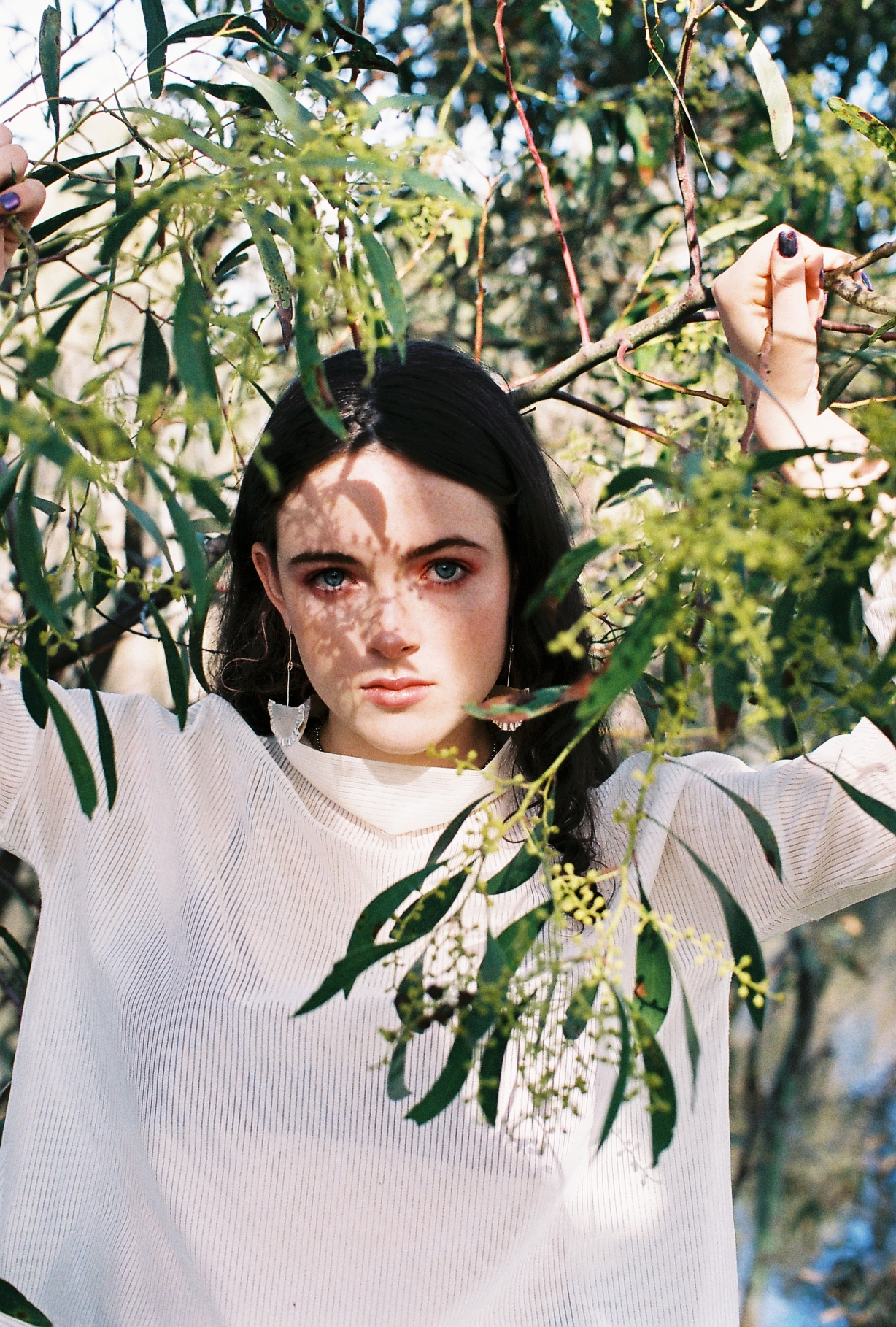 How would you describe your aesthetic?
Ooooh, I have no idea! Calm insights into living beings I guess? I really don't know, I try to constantly take a different approach to keep myself entertained and to experiment with ways to work.
I'm unsure if you could look at a variety of my photographs and see a clear signature. Maybe one day I'll have a more clearly defined aesthetic, but right now the main consistency is that I don't use artificial light. I've always found it too invasive & overwhelming, so I stick to whatever the sun wants to give me on the day!
You shoot a lot of film. What's the reason for that choice?
I shoot both digital and film. I love both for many different reasons, but the affordability of film isn't particularly viable a lot of the time. I generally shoot landscapes digitally and portraits on film. Film definitely has an immensely visceral element that is difficult to replicate with a digital camera.
What's your favorite thing about being a photographer? What's one of the harder things?
My favourite thing about being a photographer are the days when I get to wander around an area by myself, seeking out little patterns or layers in the natural environment around me, deep in a visual meditation. I also love all the wonderful people I get to work with; it's a very fulfilling, tangible social network.
It is really hard in any creative field, I feel, to maintain consistent work. But hopefully one day, the arts will be properly funded and we can all just live our lives doing what we love and gifting whatever that is to our community. I'm holding out hope!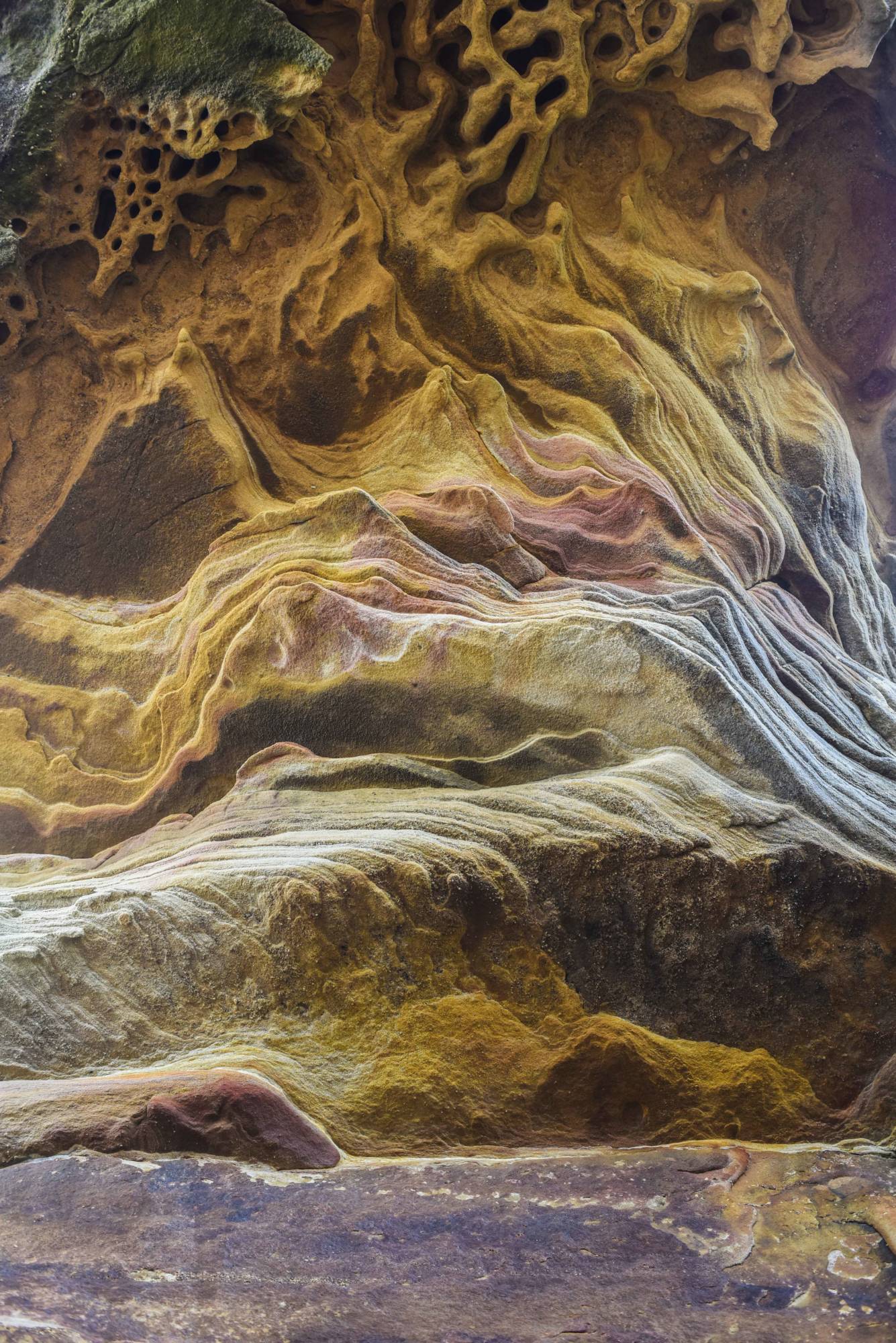 How do you spend your time when you aren't taking photos?
At the moment, I'm in Thailand for my partners 30th! We've just bought electric bicycles so we're going to cycle around the national parks in the North. I'm a big mountains, rivers and waterfalls kinda gal so I'm very excited to be in the wilderness for awhile.
I usually live in Castlemaine in a beautiful north-facing home with forty-three plants, a pup Nashi and a lot of burnt orange furniture. I have a very abundant social life that includes many nights of dancing, lots of hikes around the incredible Dja Dja Wurrung land that we live on, yummy food and a few games of pool here and there.
I do a bit of media and marketing consultancy, whilst also helping my partner and our friend with their new venture; Fancy Shack. They make delicious-looking and practical ten-meter-square removable buildings.
We're very fortunate to live in a sensational community where there's always something going on and fun to be had!
Tell us 5 things that fascinate you.
That there is still room for creation in a world where so much has already been created. That plants shut down when it gets too hot. That you have a 1-in-3000 chance of being struck by lightning. That fungi can eat plastic. And just the human condition in general, never ceases to amaze me. I'll never be bored as long as I'm on this planet…
What advice would you give your 13-year-old self?
Just keep swimming. Just keep swimming, swimming, swimming.
How can we keep up with your work?
You can visit my website – www.isaebella.com
My Instagram is @isaebella and my Facebook page is www.facebook.com/isaebella xxx