Review by Leah Wilder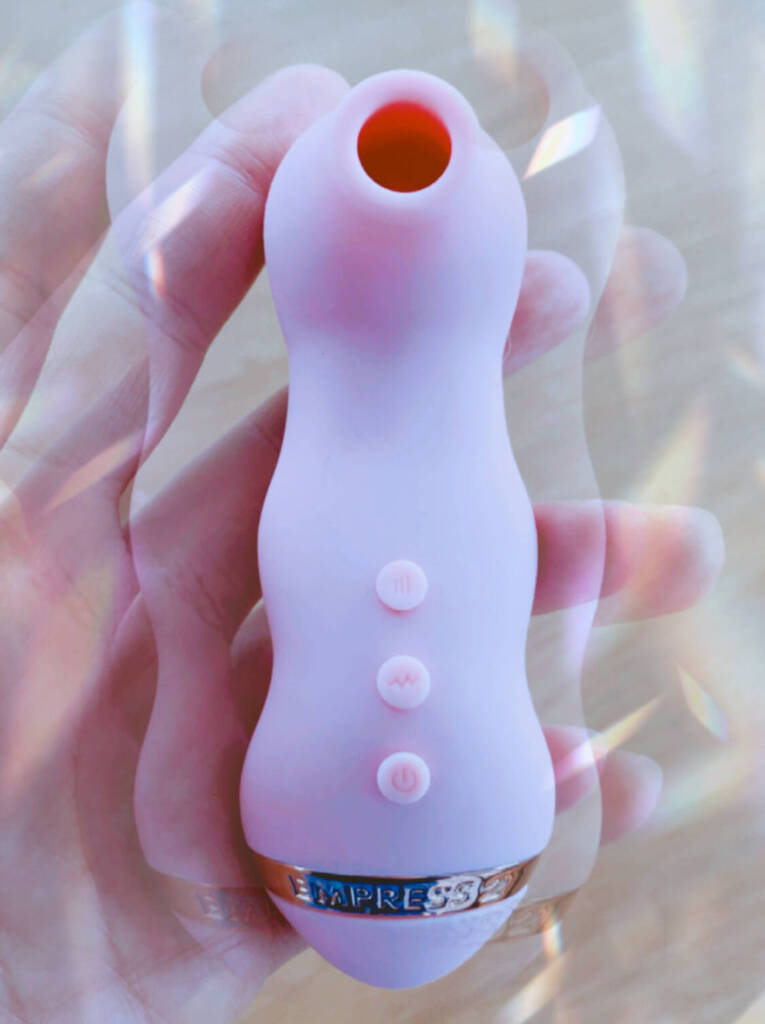 Getting a knock at the door when you know there is a parcel on its way is one of the most exciting things in adult life. It's Santa, but without any of the 'naughty or nice' stuff because who is nice all the time? I don't have time for that! This bitch has an empire to grow!
So when I got a knock at the door knowing that it was my Vush, Empress 2 – kindly gifted to me by the team at VUSH – I was extra excited because I knew I had a few hours free.. if you catch my drift.
The kind postman had no idea what he held in his hands as he wished me a good day and passed me my afternoon's activity.
I excitedly opened the discreet package (discreet on the outside, gorgeous on the inside) and was so excited to see the Empress 2. I had been eyeing off the Empress for a while, completely intrigued by the idea of a clitoral vacuum stimulator because, why not?
The soft pink and aesthetic curves make for a beautiful toy which, although is just for looks, I feel is really important in breaking the taboo of pleasure toys. For so long, sex toys were made to look really seedy and something you'd find in an underground sex shop but that is just not me, and I don't think it's a lot of people. Wanting to experience pleasure and self-love is not just for a certain type of person so I was really excited to see VUSH had stepped up and created a really beautiful design.
I was also very pleased to discover it was already fully charged because I had no time to waste.
I have used vibrators before and while I love them on certain occasions, I was excited to try something new that really focuses in on the clitoris. I was instantly amazed at how gentle yet stimulating the Empress 2 was. I felt immediate pleasure that wasn't too overwhelming which made for a really gentle and slow self-love session. I tried out a few settings but ultimately landed on a gentle, consistent pulse and vibration. The soft, medical grade silicone was really easy to manoeuvre as the curves made for a great hold and I could imagine using this with my partner and not just for solo-sex.
My orgasm was really different from what I experience with vibrators or my hand, it was more intense yet gentle somehow and I felt completely relaxed afterwards.
The Empress 2 is my new favourite toy and one I have recommended to all my friends as a great way to stimulate the clitoris during solo or partnered sex.
I am really heartened to see VUSH's movement towards more self-love and a celebration of the clitoris!! What a time to be a clitoris owner!
Ramona friends can receive 50% the Empress 2 with code RAMONA50