Writing by Elizabeth White // photograph by Paula Amenta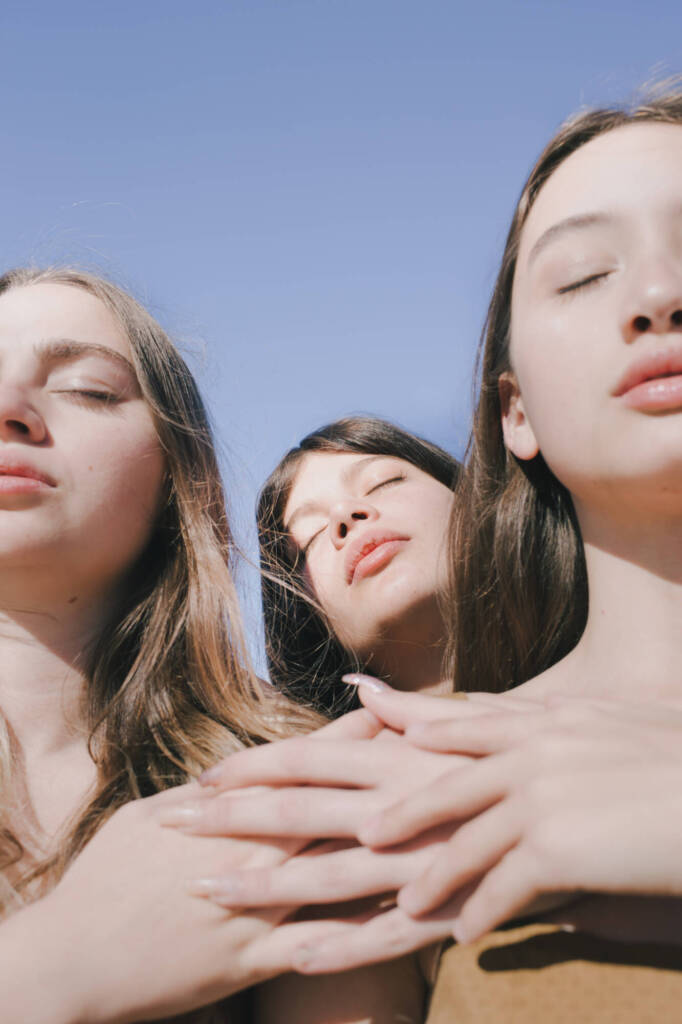 There is never a convenient time for a pandemic to occur, but being stuck in one in the middle of your 20's is not ideal.
When I was young I pictured myself at 22 traveling around the globe, meeting many different kinds of people, and doing everything from climbing in Patagonia to pub crawling somewhere in Europe. At the start of the pandemic I was 22 years old and had just graduated from University now I am 24. I went from having a vibrant social life, seeing friends and co-workers almost every day, to being stuck inside with my partner for over a year, working from home and having very little social interactions.
I am also naturally a bit of a hermit as I enjoy being alone, and it became easy for me to lose touch with people. In the past year I've lost touch with so many friends, many of whom ended up relocating after graduation. Myself and so many others are emerging from this pandemic with a much, much smaller support system than we had going into it.
Now we are all well into our 20's and 30's not really knowing how to make new friends in adulthood; particularly after we've just gone a very long time without much practice with meeting new people. For many of the friends that I've kept in touch with, finding a partner has also been a huge challenge, some of them have also moved across the country to towns where they don't know anyone and are struggling to meet new people due to shut downs and fear of getting sick. Meeting people "organically" has been pretty much completely out of the question for most of this past year.
There is no one-size-fits-all solution to these problems. Meeting new people is largely dependent on where you live and the activities you enjoy. But it's important to remember before we head out there and try to go back to normal life that we are all in the same boat. Most of us have experienced some form of loss during the pandemic and it's left us all feeling a bit shaken and maybe even a little untrusting. It's okay to feel this way and for it to take some time before you get back to your ordinary self. It's also okay and perfectly normal to be feeling a bit more social anxiety than you did before, it was literally against the rules just to be within six feet of a stranger not so long ago, so of course our mindsets have changed.
Reach out to your support system
We have been through a lot this year, but so have our friends and family. If you haven't heard from someone in a while, check-in on them. Ask them how they're doing or give them a phone call. If they're in the same town as you or nearby then ask them to go out for drinks or grab a cup of coffee! You may be wanting to expand your support system but it's also important to remind your friends that you're still alive and you still love them.
Take a class, volunteer, or find a part-time job
Simply taking a class in something you've always wanted to learn, whether it be rock climbing or making pottery, is a great way to meet new people with shared interests. Volunteering for a local charity is an even better way to meet people with shared interests and also give back to your community after such a difficult time. If you permanently work from home like me then you probably miss having co-workers. Picking up work once or twice a week at your local bar or coffee shop is a great way to be able to consistently meet and interact with new people. Even picking up a fun new job like teaching English abroad or doing a work-away program could be a fun new change of pace!
Online Platforms
Platforms such as Meetup and Bumble BFF are great ways to meet new people online! Meetup is an app that allows you to select interests and find groups that are pursuing those same interests in your local community, and Bumble BFF is just like a dating app but you go on blind best friend dates. There are also lots of Facebook groups available for all kinds of interests in all kinds of communities where people with shared interests can meet up! Although these may not feel conventional, we're lucky to live in an age where meeting new people can be made this easy.
Be patient
Things take time, and at the end of the day it's important to only allow people into your life who are going to contribute to it, not take away from it. Self-love is about having a healthy and loving support system, if you feel like you might be in a toxic friendship then it's best to keep looking.