Writing by Hannah Cohen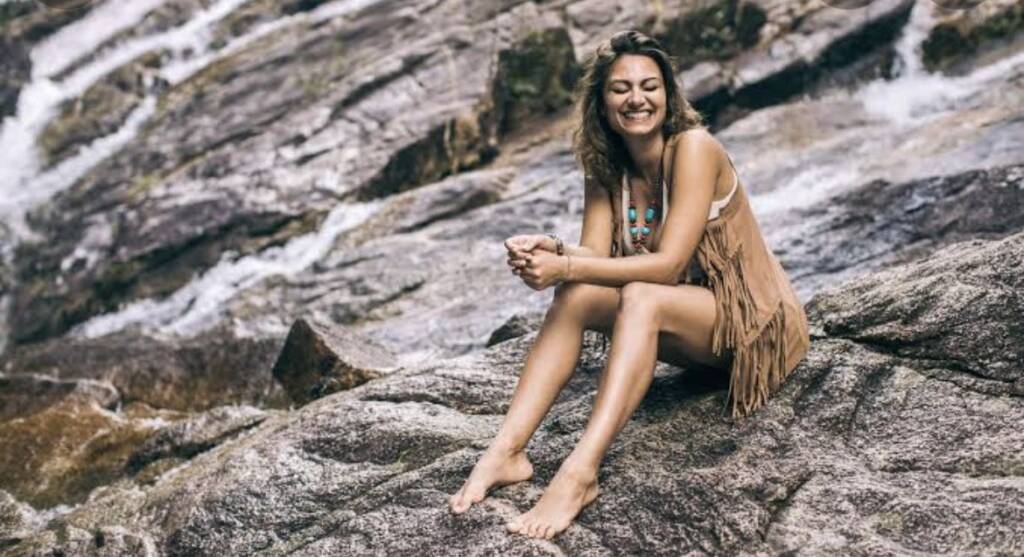 Given that the level of sex education I received during my school years consisted of merely splashing water onto a pad and learning strictly about the male orgasm when it came to brushing over pleasure, I've had to conduct a lot of my own research over the years.
Helping me along the way, incredible Sexologists, Sex Coaches and Sex Therapists donating their pearls of sexuality-related wisdom onto my Instagram feed have been crucial in learning about the taboo, nitty-gritty bits of sex that make intimacy that much more pleasurable.
Now I may be a girlboss, but I'm not one to gate-keep! Below, I've put together a list of my favourite practicing sex-ed professionals whose feeds are absolutely bursting with informative, sexy content for you to indulge in.
Whether you've just started your journey to learning more about sexual wellness and empowerment, or you're well on your way and want to learn more, these pros have something for every sexy individual's Instagram feed. So go on, get scrolling.
Laura Miano (@lauramianosexology)
In my mind, Laura's sex-ed content is like the high-fashion end of sexual wellness. At a glance, her grid aesthetics are effortlessly cool, bang-on trend, and give off a similar vibes to your most fashion forward friend's style moodboard. Overall, it's giving designer brand, sexual health realness.
But beyond her Pinterest-esque aesthetics, Laura dedicates her platform to starting nuanced and informed discussions about complex topics related to sex. Think; sexual empowerment, open relationships, the pros and cons of pornography and so, so much more.
Alongside her partner Liam, Laura also co-founded Posmo, a sex toy concept store rooted (get it) in queer theory. With its name stemming from the term 'post-modern sexuality' Posmo harnesses a focus on sexual preference, rather than sticking to the confinements that sometimes come with sexual orientation.
Like Laura's high-quality posts, Posmo features aesthetically pleasing, well designed, body-safe sex toys that are high in quality, intentionally crafted and selected to be inclusive of all bodies and preferences. Using her background in sexology to guide her choice in the range of toys available on Posmo, it's clear that Laura has made sure to include toys that cater to help those with sexual dysfunctions like vagnismus or erectile dysfunction – because everyone deserves to have premium sexual experiences.
If you're interested in reading more of Laura's tip-top sex advice and insights, she's also Fashion journal's resident sex therapist. So, if you'd like more from Laura beyond the dimensions of the old Instagram square and caption, you can wade through the depths of her vastly spanning knowledge in her incredibly informative FJ columns.
Georgia Grace (@Gspot._)
No stranger to tackling the taboo, Georgia is a certified Australian Sex Coach, Podcaster, Practioner and sex toy company Normal's in house sexologist.
A huge draw-card about Georgia's content is how responsive she is to what her followers want to know about the world of sex. Her attention to detail and extensive knowledge is palpable in all of the content she publishes, but in my humble opinion, her real point of difference is her consistent dedication to engaing with her follower's questions and how she caters her content to what they're curious about – whether it be consent, kinks, pleasure or relationships and beyond.
Her Instagram page is simply brimming with informative content that discusses sex and all that doin' the dirty entails – even the sub-topics that sometimes lack abit of love within the discourse orbiting traditional sex education, like body positivity and asking for what you want in the bedroom with confidence.
In the form of educational carousels that are both pleasing to the eye and super enlightening, Georgia's Insta grid is, put simply, an aesthetic delight. Her easily accessible explainers are nuanced and always curated with diversity and inclusion in mind. Couple her extensive knowledge with her warm, gentle nature and you've got a page that makes the perfect safe space for those who are just getting started on their journey to prioritising sexual wellness, or for the pro that's curious to learn from Georgia's specialisation in somatic techniques.
For more from this lovely lady, Georgia's pearls of wisdom can also be found on the @normalco Instagram page and TikTok.
Chantelle Otten (@chantelle_otten_sexologist)
An OG of Instagram-ready sex education! In terms of my own journey to learning more about the world of sex beyond condoms of bananas, Chantelle was an absolute GAME CHANGER.
Chantelle's content is not only eye-opening, but its fun and cheeky at times too. From her indepth sex toy reviews and diverse deep dives into all things sexuality her feed, to the way she hold space for followers to share their hilarious sex experiences on her stories – Chantelle's page is a shame-free haven for followers to learn and explore more about themselves and the way they engage with sex.
On a mission to normalise all facets of sexuality, her content spans across a myriad of sex-related topics that are often shrouded in taboo and left for us to navigate through with little, to no guidance. Lucky for us, Chantelle is an award winning sexologist and author who isn't afraid to drop those tough conversations into your feed, so you don't have to battle through the harder parts of sex alone (think series on; low libido, STIs, painful sex and even the various links between psychiatry, mental health and sex).
Overall, a peruse through Chantelle's informed mix of educational content, professional advice, and a smorgas board of spicy tips to help improve your time spent in the bedroom will undoubtedly help you on your journey to thriving in sexual empowerment.
For more from Chantelle, you can of course check out her debut book, 'The Sex Ed You Never Had'.
Lauren French (@lauren.french.sexologist)
A proud First Nations woman whose content revolves around smashing stigmas and delivering informed, accessible information about sexual health, pleasure and relationships; Lauren French is your new go-to for sex-education that centres all things self love, baby.
Working to unpack the lack of education surrounding contraception, the menstrual cycle, erogneous zones, masturbation and more, Lauren is all about helping her followers on their way to banishing sexual shame from their lives once and for all.
A personal favourite series of mine that features on Lauren's page, is her Sunday Sexy Self Care series. Every Sunday, Lauren gives you the A-Z on how to spruce up your sex life with self-care at the forefront, blessing us with a new letter and a corresponding lesson to add to our every-growing repertoire of sexy tips, tricks and tid-bits.
Lauren's grid is an absolute pleasure to scroll. Between the sunset hued colour scheme, hilarious reels, educational carousels and her infectiously bold, unapologetic approach to talking about pleasure, consent and all the nitty-grit parts of sex, scrolling through Lauren's absolutely dynamite sexual wellness content is a wonderful way to ease yourself into learning more about sex.
Elisa Caro (@elisa__caro)
A human ray of sunshine, Elisa's fiery energy and passion for improving women's pleasure during sex simply radiates through her Instagram content.
An expert in women's pleasure, Elisa's posts are always grounded in teaching us about mindful and tantric sex in order to help you on your journey to achieving pure bliss and ecstasy during our sexual experiences. With content that ranges from tips on how to bring variety into your sex life through different kinds of orgasms, massages and positions, to sharing strategies for those struggling with vagnismus and painful sex, Elisa's content is your one stop shop for all your sex positive self-love needs.
Elisa is also raw and unbashedly honest about her own sexual preferences and how she implements practices that prioritse her own pleasure – her unfiltered willingness to share removes the shame associated with prioritising pleasure and discovering your preferences, This, alongside her interesting, informative content, makes her page the perfect holding hand to guide you into your journey to implementing more sacred self love practices into your sex-life.
If you're after more from Elisa, she has a youtube channel and hosts group workshops alongside her one-on-one coaching sessions.