Writing by Freya Bennett // photograph by Alisa Anton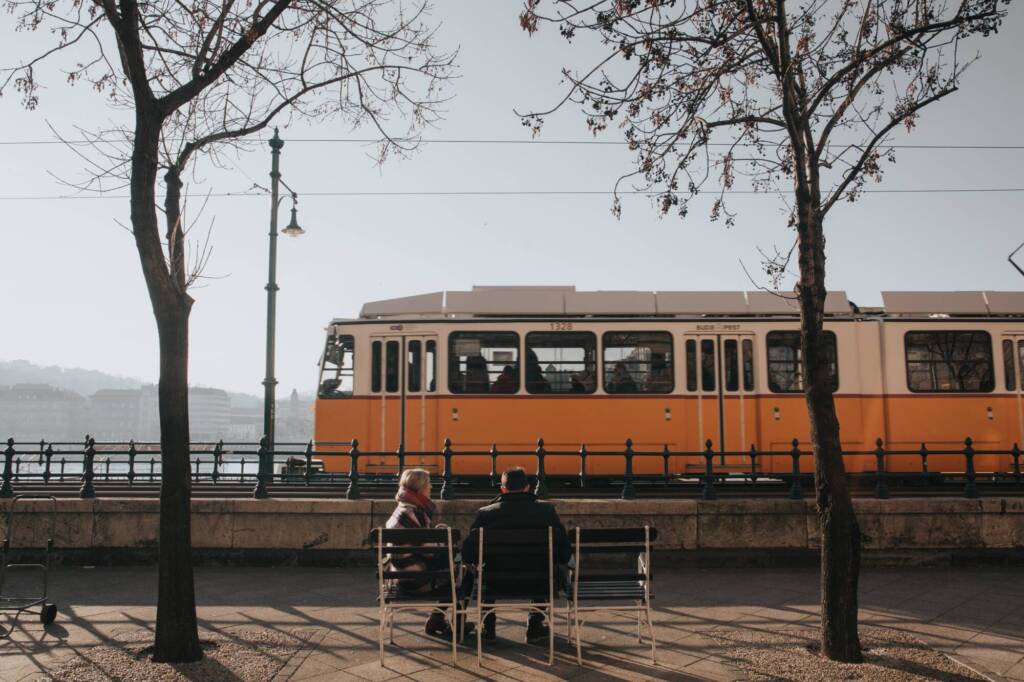 One thing I didn't expect to miss during these two years of pandemic living was the feeling of swaying on a tram – like a baby being rocked gently to sleep, the white noise of other commuters yawning and softly swearing into their phones had become a soothing lullaby to my anxious brain.
As a freelancer, catching a train or a tram was not an everyday occurrence, but at least weekly I would wave down a tram, hop on board and urge my Myki to make the appropriate beep before settling down by a greasy window.
The two years prior to the pandemic saw my solo tram voyages come to an end when I gave birth to a delightful albeit clingy daughter who, bless her, wanted to be with me 24/7. After the first year, I tried to reclaim my dreamy tram rides – baby in tow – but the relaxing window gazing was replaced by vigorous bouncing in a desperate attempt to quieten my Mandrake of a child.
Just as my daughter was turning two and I was finding a little bit of independence while she was at day-care, we got the first whiff of the pandemic. Naively unphased, I enjoyed a month of sweet solo commuting as I rode the tram into the city, laptop in tow, to work at an overpriced cafe. I may not have had a job to go to, but the buzz of joining in on the morning commute always gave me the energy I needed to write. I tried to emulate the serious faces of the commuters ('ugh work,' I urged my face to convey) but an excited smile would always creep out as I daydreamed about the coffee and almond croissant I was about to consume (important parts of my freelancer routine).
Then came the very first of our myriad of lockdowns – it wasn't so bad and ended before we'd had a chance to sink into the deep dark world of our own minds, however, most people were encouraged to work from home and as someone who doesn't need to work in the city to begin with, I couldn't justify a frivolous tram ride (also with no city workers to leech energy from, what was even the point?).
As we settled deeply into the normality of lockdowns, I all but forgot the feeling of riding shoulder to shoulder on a lurching tram. I missed the days of the accidental armpit faceplant or the awkward lap sit as the tram rounded a corner, squealing unbearably. I miss the feeling of ignoring a fellow commuter, noses literally touching because even though things are crawling back to normal, I don't know if we'll ever be comfortable enough to ride nose to nose.
While the city is now open and we are being encouraged to explore our laneways once more, my year started off with the inevitable infection. Covid creeping throughout our little family meant a lot of isolation and subsequent recovery time and while my bed makes for an extremely comfortable office, it's not the most productive place in the world.
While I slowly grapple with the superfluous anxiety the pandemic and successive lockdowns has kindly bestowed upon me, I long for the confidence of a solo tram ride into the city to once again absorb the stench of the busy commuter. While I may not be able to enjoy the awkwardness of body slamming a sleepy office worker as the tram driver joyfully breaks without warning, I'll take an awkward amount of eye contact and a hidden smile behind an N95 mask as I daydream about my coffee and almond croissant.