Interview of Millie by Freya Bennett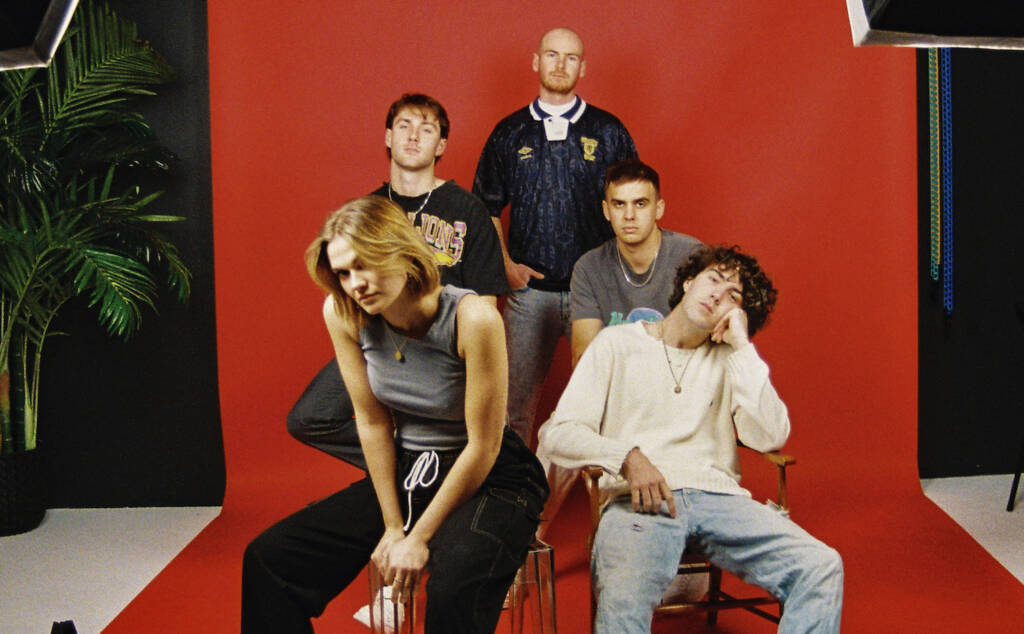 Fresh off the release of their song Pretty Boys, I sat down with Millie from Indie pop outfit Ivey to chat about song writing, the pandemic, touring and moving to the UK.
Sitting rugged up in my freezing office in the middle of Melbourne winter, I join Millie on a zoom call and the first thing I notice is she's wearing a t-shirt.
She tells me she's from the Gold Coast and when I tell her how cold Melbourne is, she tries to reassure me that it's not too warm on the Gold Coast either. I appreciate her solidarity even though I know it's above 20 degrees in her part of the world. Her warmth more than makes up for the cold day in Melbourne though and I immediately feel her enthusiasm and joy for what she does.
Pretty Boys is an effervescent, 90s inspired pop track that immediately had me thinking of Sophie Ellis-Bexter and Janet Jackson. The accompanying film clip took me right back to my early teen years, dancing with friends in my bedroom after a crush had just broken my heart. Pretty Boys feels like a new version of the girl power anthem, and I am here for it.
Written with Ali Barter and Oscar Dawson in 2020 over zoom, this song has been a long time coming and is an expression of Millie's passion in wanting to kill the stereotype of women being called sluts when they sleep around and have unattached fun.
"I wanted to flip the narrative and say that it's okay for whoever to do whatever they want… with consent obviously!"
Millie talks about this song as a celebration of sexuality, empowerment and letting go saying "This song is dedicated to all the single girls living their best lives!" and while it is a celebration for the single girl, we talk about how this song can be enjoyed by everyone and is just a big fuck you to tired double standards.
I ask Millie about the process of song writing as a band – as someone who has written music in the past, I'm always interested in this process done as a group because I've only ever written songs alone.
"Normally it's the four of us, Dante (the bass player) doesn't generally write but he'll pop into sessions every now and then to give us his insights. Matt and Riley do the production side of things and then Lachie and I will grab a copy of the loop and write to that. We then come back together and see where the song goes."
As Ivey continue to go from strength to strength, I want to know Millie's dream collaboration if she could hook up with anyone she wanted.
"Probably Ariana Grande because I love her writing style. When I listen to her lyrics, they're so open and honest and I just want to know how she does it! I've also been listening to a lot of Holly Humberstone at the moment, and I love how she's a storyteller. I find that style of writing amazing as I don't write like that, so I'd love to learn from her."
"But also, ultimately, Paul McCartney. I would just faint with excitement."
We talk about whether it's worth meeting your idol and how we would act if we came face to face with some of our dream artists. I mention my dream of interviewing Harry Styles is probably not a great idea because I would most likely forget how to function, let alone talk and while Millie nods in agreement, I can tell she'd be effortlessly cool if she were to meet Paul McCartney. They'd probably write a banger too.
We move onto chats about the past two years of pandemic living and how tough it's been for musicians. I understand how reliant musicians are on being able to perform and how devastating the two years of lockdown were for the creative community. I wanted to hear a little bit more about how that experience was for Ivey, especially as a band who prides themselves on their live performances and festival gigs.
"I love performing at festivals and I find I perform better the bigger the crowd is.. which is strange."
"It was really difficult not being able to perform, especially because we had so many new songs lined up. It was amazing that we got to write heaps, but we couldn't release anything because we couldn't go on tour or do anything to promote the songs. We've been sitting on Pretty boys for two years."
But now that the band has a backlog of new songs, Millie says the plan is just to play shows and release songs.
"We have everything lined up ready to go for the next one to two years!"
I ask Millie what she's looking forward to as tour life can now go ahead.
"The anticipation and excitement of doing shows is amazing. We're like family and it's so great spending such a lot of time together on the road."
And it's not just going to be local tours anymore as Millie tells me the band is moving to London!
We talk about the Australian music scene and how wonderful it is but because of geography we're a bit cut off from the rest of the world, which can hinder a pop band from really making it.
"We want to go international, make it everywhere else and then come back."
"Our label Mirror Music is over there at the moment, so it'll be great to have that closer connection."
When I ask Millie what she does to wind down from shows, she laughs and responds:
"Drink. Most of the time. We're such a party band so pretty much after every show it's a celebration. Which is probably not the greatest wind down situation."
"We want to connect with as many people as we can and the way we know how to connect is to party with people and we've made a lot of good friendships, so it works!"
I tell her to enjoy it while she can because this geriatric millennial can't handle alcohol anymore and I miss the social lubricant when trying to make connections at events.
I can't wait to follow Ivey's journey as they take the world by storm and if their current banger is anything to go by, they'll be dominating the charts in no time.
Follow Ivey on Instagram, Facebook and listen to them on YouTube.