Interview of DB by Freya Bennett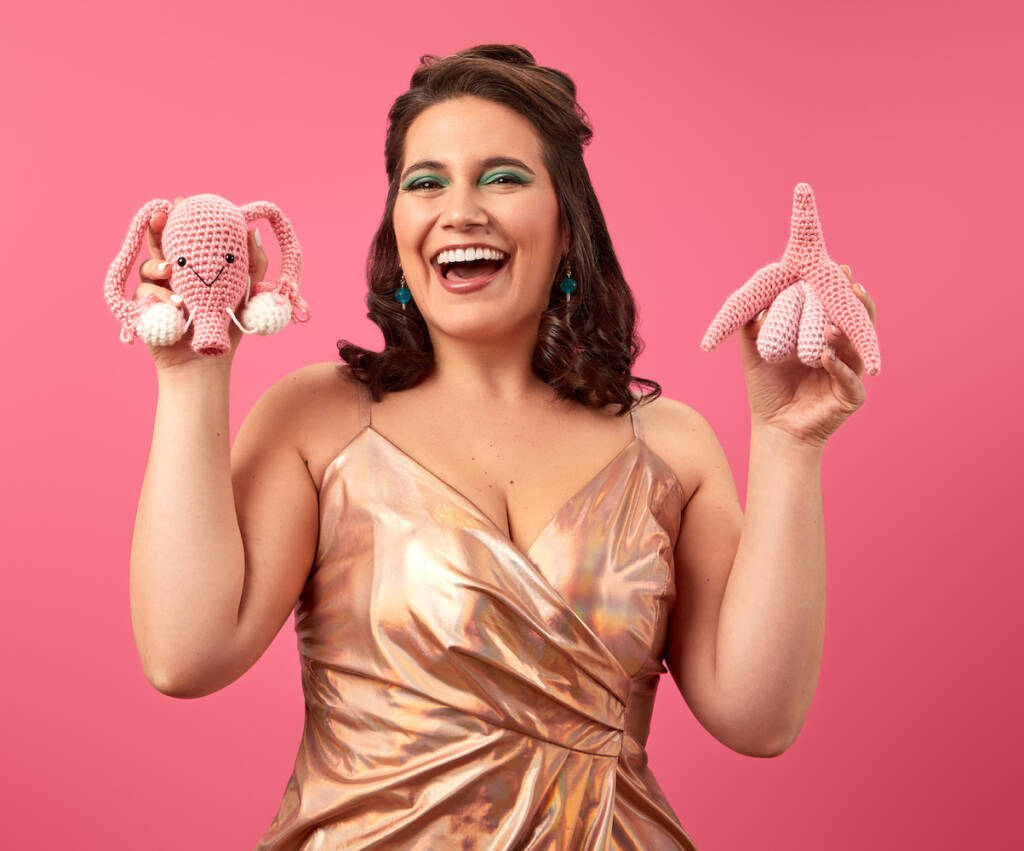 Hi Danielle, or do you prefer to be called DB?, how are you?
DB, Danielle, Dan, Danie, Dbez — all work for me  I'm … alright! Overall feeling good in my body and mind, feeling lucky to have the friends and family and the career I have, but feeling pretty sad and disheartened about the state of our country, the state of the world. Ya know, classic stuff
Tell us a bit about yourself:
I'm the Creator, Executive Producer, and Host of the Sex Ed with DB podcast. I'm a singer, performer, goofball, educator, and lover of learning. I have so much un-useful pop culture knowledge swirling around in my brain all the time. I love to travel and watch Broadway musicals. And I looOoOoove chocolate!
What got you interested in Sex Education?
If you want to hear my whole origin story when it comes to the beginning of the podcast, check out this awesome article with all the deets. What you really need to know is that my mom is an OBGYN and always championed women's health and reproductive rights. She definitely instilled that passion in me for sure. I also come from an extended family of teachers and educators and have always loved working with young people and classroom facilitation!
Did you expect to be as successful as you have become through your podcast?
Aw shucks, thanks! UhHhHh I don't know if I could have imagined doing this work full time and garnering the platform I've garnered. I'm super proud of myself and all my team members who have worked with us along the way. I am INCREDIBLY grateful to my partner-in-crime and Co-Producer, Cathi Cohen, for her leadership, passion for the podcast, wisdom, and keen attention to detail. The podcast wouldn't be what it is without her.
What has been the most surprising thing you've learnt through this journey?
There are so many people out there who feel so much stigma and shame around very normal parts of being a person in this world. People DM us all the time about the immense guilt they feel around masturbation or watching porn. The reality is, everyone thinks they're the weird ones when in actuality, they're NORMAL or everyone's weird lol.
What are three lessons you want everyone to know when it comes to sex and relationships?
1) Consent: Consent is an agreement to do something with someone else. When we think consent, we think FRIES: consent is freely given, reversible, informed, enthusiastic, and specific. Consent is MANDATORY and adds so much pleasure, openness, and trust within a relationship, whether that be sexual, romantic, platonic, familial, etc. Click here to learn more about sexual consent from Planned Parenthood.
2) Abortion: An abortion is a very safe and effective way to end a pregnancy. In fact, abortion is statistically safer than childbirth. There are various kinds of abortions, including medication abortion, aspiration abortion, dilation and curettage (D&C), and dilation and evacuation (D&E). BIPOC and poor people have been criminalized for abortions for decades. Donate to your local abortion fund now by clicking this link. Always check the abortion laws in your state before moving forward with an abortion. Click here to learn more about abortion from Planned Parenthood.
3) Healthy relationships: Everyone deserves to be in a healthy, loving, mutually beneficial relationship if that's what they want! Healthy relationships have trust, honesty, respect, love, equality, kindness, joy, and healthy conflict. Click here to learn more about healthy relationships from the One Love Foundation.
You were featured on The Principles of Pleasure on Netflix, tell us a bit about that experience:
It was amazing!! I had no idea what my interview would be a part of — I had no idea what the docu-series was going to be. But I am SO incredibly excited I got to be a part of such a wonderful project that uplifted pleasure, science, health education, and women and people with uterus' stories. It was incredibly special and unlike anything I'd ever done before.
What do you do in your downtime?
I love to work out, sing, dance, drink, laugh with friends, pet my cat, kiss my partner, travel, watch copious amounts of TV and movies, read a good novel, make yummy food in community with people, lay out in the sun, go to the beach, swim in the ocean, and explore a new restaurant.
If you could go on a holiday anywhere, where would you go?
Ouuuu I really want to go to Australia and New Zealand!! Never been before so if anyone has a spare bedroom, hit me up!
YES! Come and stay!