Writing by Maz of WAAX
1/Maintaining a somewhat healthy lifestyle where you can is important
We used too drink heaps when we'd get home from recording sessions because we are pretty festive people and take every win as a celebration. But after years of doing this you realise it's not exactly a healthy long-term habit. This time round we opted to eat healthier, work out in the mornings and go for walks. It did wonders for our performance in the studio and our mental health. Boring, I know, but it's true.
2/ Spew (guitar) can legit solo like Brian May from Queen
When we were recording my personal fave track 'Beam Me Up' I said I wanted to make it sound like Queen – operatic and extra as fuck. We layered heaps of vocals and created an amazing harmony but it felt like it called for a guitar solo. I jokingly said to Spew, 'make it sound like Queen' and literally what poured out was pure Brian May energy. It was like the part was made for him. I was so shook and it was perfection. I love when things just magically come together!
3/ We write song forms like Eskimo Joe
Here's an oddball for the mix. I don't know if you've noticed but a lot of AirBnB's don't have smart TVs. They often have a shitty DVD player, and like 4 DVDs to choose from. This one particular spot we were staying for a few sessions had the DVD of Sound Relief festival (2009) and Eskimo Joe played. We watched it and realized every production and song form trick we used had already been done by them. It was uncanny and hilarious. If they ever read this they should listen to our records and notice we are actually the same band.
4/ Bernard Fanning learnt about dating apps by hijacking my Hinge profile
During one of our guitar tracking days Bernard Fanning and I hung out and chatted about how I'm single as all hell and he asked me what dating apps are like. He was FASCINATED. I said 'Why don't you have a go Bern?' and he began to swipe on my behalf. He reckons bad grammar should be a turn off, but I said I reckon a happy medium is fine. Like, I don't want someone super anal about words that would stress me out. No dates were arranged and safe to say we don't have the same taste in men.
5/ Bruns Bakery was the centre of our universe
We recorded the album in Tyagarah which is just south of Byron Bay and we mostly stayed in Brunswick. We found that going to Bruns Bakery was how we started most days. It's an institution and there's always a line out the door. Mouth is watering as we speak thinking about them halloumi and vege rolls. Highly recommend.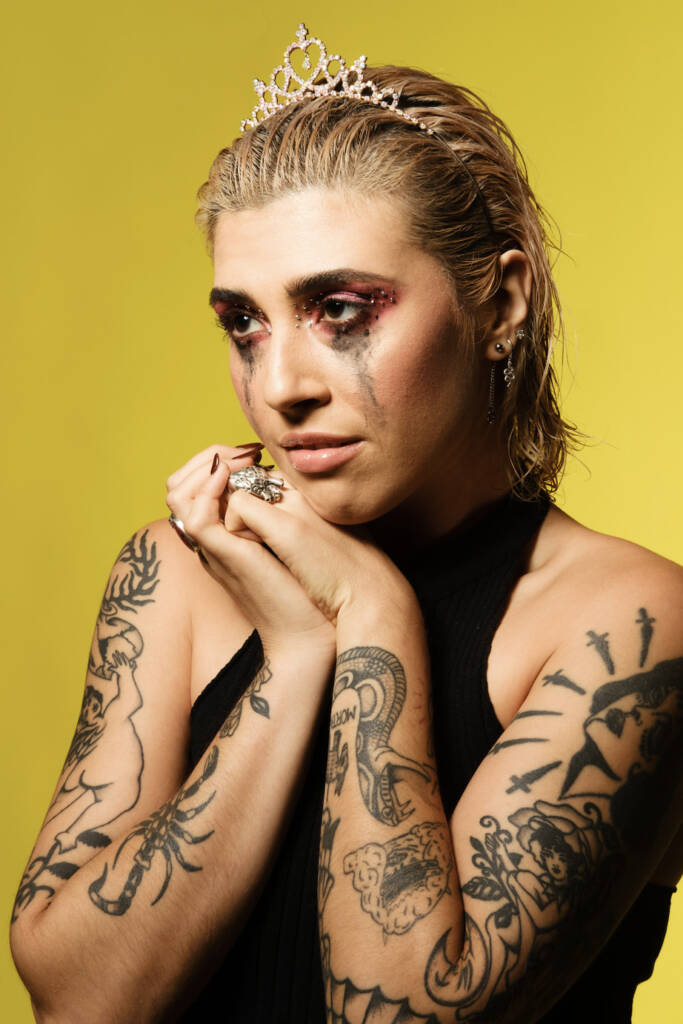 Pre-save WAAX's album At Least I'm Free.