Interview by Kara Zosha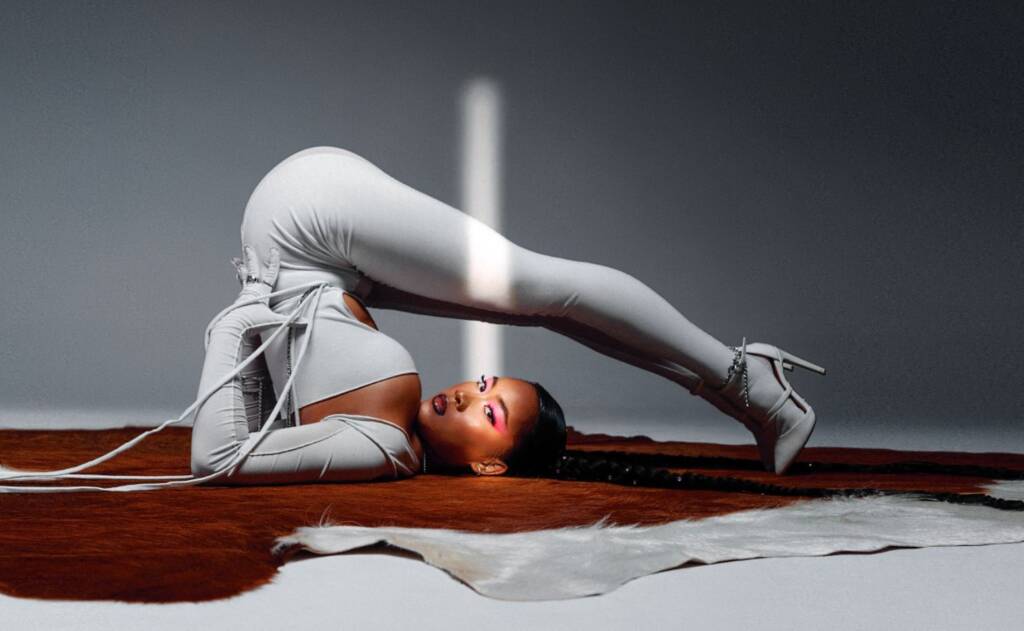 How are you doing today?
Ayo, I've actually had covid and have been in iso for almost 2 weeks now. Ms. Rona has taken it out of me to be honest, but feeling a lot better today!
With the recent release of  Head to Toe, how has the response been and how are you feeling?
I haven't released music since 2020, so I don't think it's completely hit me that I actually have a new song out in the world. Sharing Head To Toe has almost felt like a weight lifted off my shoulders, because it's really the first record I've released where I've been confident enough to speak on parts of myself that I've shied away from in the past. I've had many people tell me that this record makes them feel empowered, or that it's their go-to song when they want to feel like the shit, which is fire to me.
How did Head to Toe come about / was the inspiration for it?
Head To Toe was the catalyst for my whole next era of music. I wrote it at a time when I wasn't completely open and confident in who I was yet, but writing this song was my first step into owning all that makes me, me. The song's about my fluidity as a person, my style, my personality, and my sexuality. No matter what side of myself I feel like expressing or channeling, you love me from "head to toe" because my aura, my body and attitude stays consistent.
Your new single really shows your growth as an artist, how did your hiatus from music affect you as a musician?
More than anything, the lockdowns in the past 2 years really forced me to face my own truths. There was a lot I was hiding from or avoiding dealing with, which I don't think I would've noticed if I didn't have that time of isolation with my own thoughts.
I gained more compassion and understanding for myself, which gave me more clarity as an artist and writer. The stories I wanted to represent and tell naturally revealed themselves as I was going through this process.
You've mentioned your new single expresses both your masculinity and femininity. Did the process of writing this song help you learn more about yourself or was this something you've already known and felt comfortable in?
I always knew deep down that I had these two opposing sides, but I guess growing up as a young female you're constantly told and shown what it means to be a "woman" right. I always had more masculine mannerisms that I tried to correct, I used to find it awkward to move my body or dance "girly". Being a tomboy growing up was how I felt most comfortable, but society never made me feel like that was a good thing.
It's only now that I feel like I'm embodying both my masculinity and femininity in an empowering way, rather than it being a box I'm put in or need to fit. This song definitely helped me come to terms with how I like to express myself, and that it can be different depending on the day. It reminded me that I can be everything and anything at once.
Will we be seeing your duality (as mentioned above) in more of your music?
Oh, 100%. Duality in forms of masculinity & femininity, vulnerability & strength, but also my sexuality. Sometimes songs will be about girls, sometimes about guys, sometimes about both, and I want to normalize that.
What are your aspirations for the future / is there anything you are working on that you can share with us?
Well firstly, I can't wait to get back to live shows. I've got my first headline show since 2020 next month at the Lansdowne on July 14, which I'm about to go into rehearsals for. I'm most definitely also working on heaps of new music, and I'm just excited to share & tell more of my stories, specifically the queer ones to be honest. It excites me to think that other people in the lgbtqia+ community specifically will hopefully get to see themselves in my new music.
It's always my favourite thing when I hear about how people resonate with what I'm writing about, and I feel like I've unlocked a new side of myself in my new music so I can't wait to see how it connects with others.
Where can people find you and your music?
My music is on all streaming platforms and you can find me on basically all social media platforms @laraandallo and the Head To Toe music video is also on YouTube!