Interview with Mvlholland by Freya Bennett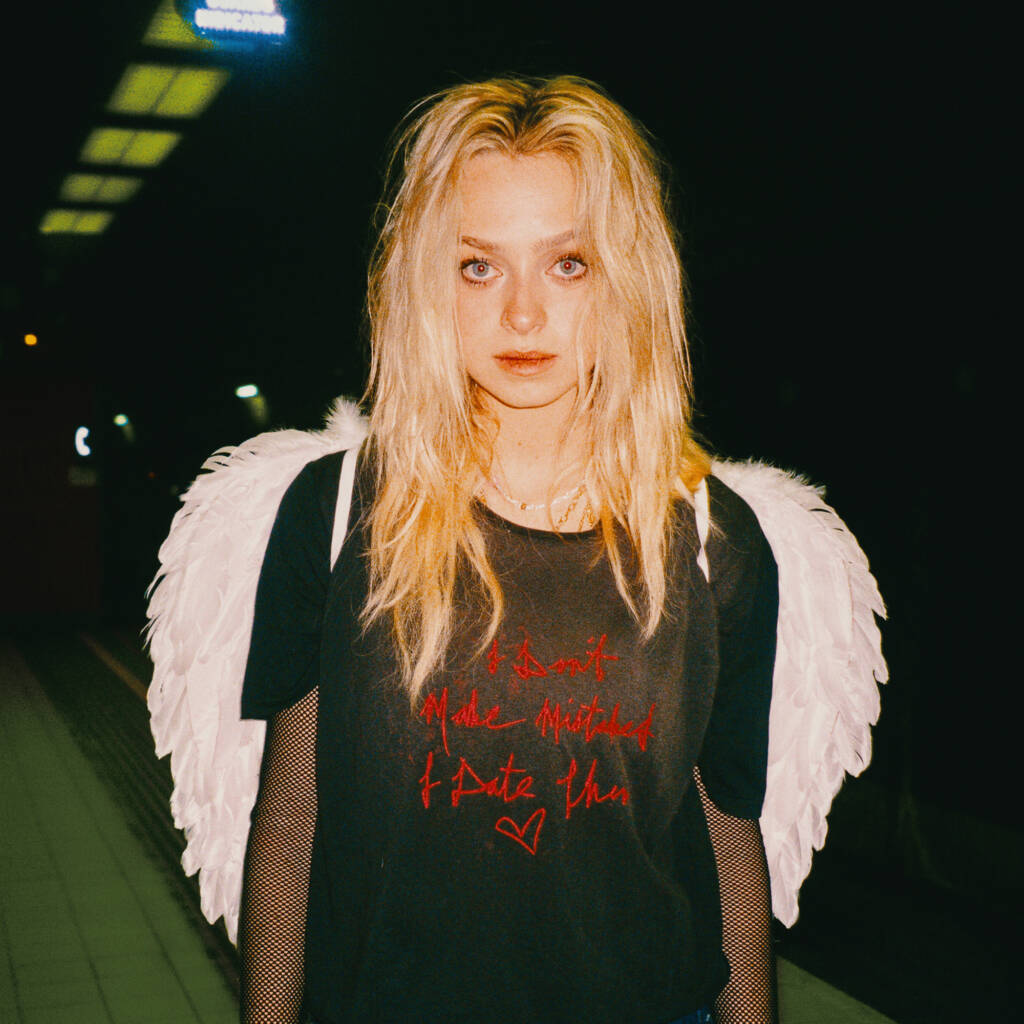 I was hooked the minute I heard 6Ft Baby.
Mvlholland's bass heavy break-up anthem is juxtaposed with her angelic voice and is ready for you to blast in the car anytime you're feeling like a cathartic sing/sob session. My favourite line ".. and now you've gone and stole my fucking shirt" to me, perfectly sums up that post break-up anger when every little thing can send you raging.
The chorus will immediately have you singing along even before you know the lyrics with such a catchy melody and beat. 6Ft Baby is Olivia Rodrigo meets Billie Eilish and I can already feel Mvlholland is set for huge things.
I got to sit down with Mvlholland last month to chat all things growing up, breaking up and learning to love the you that has been through it all.
The minute we jumped on the zoom, I was taken by Mvlholland's warmth. I knew that if we were to meet in real life and grab a coffee, we would chat for hours.
We immediately dive in when I tell her how much I needed this song when I had a break-up from a 6Ft Baby myself and she responds with, "I woke up that day and I definitely chose rage," to which I muse on the fact that I've always felt rage is an underrated emotion.
To me, rage is creative and productive if channeled in the right way and Mvlholland has definitely created something great from her rage.
"It was probably the most therapeutic song I've ever written," she says while expanding on how uncomfortable the feelings of anger and sadness are after a break-up. I agree, but follow with how I think being an artist can help release those feelings by creating something beautiful and also, maybe, getting a little bit of revenge with such a banger of a song.
"I actually sent it to my ex-boyfriend," Mvlholland smiles impishly. I ask her what he thought, and she shares that she told him about the song when she first wrote it a year ago as they tried to navigate staying friends post break-up to co-parent their dog.
"I did go to a party, and I did play it to all his friends, and his twin brother." She laughs, "So, I had to tell him about it. I sent him a message and he refused to listen to it till about two weeks ago."
I ask if he needed time and Mvlholland tells me that he was really heartbroken too, but it was his doing for which she says she's really grateful and we agree that being the person to break up with someone is the harder position. She laughs and says "I always just wait it out. I'm like 'it's getting bad but I'm not going to be the one in charge.'"
When her ex did finally listen to the song, Mvlholland says that he was hurt by it but "there were a few lines in there where I talked about how much I loved him and I think that made up for it a little bit."
We start chatting about how the pain of break-ups is such an underrated feeling. "Growing up, no-one really talked about break-ups that much or if they did, they just kind of partied their way through it and when it happened to me, I was like 'why does no-one talk about this? This is awful!''
I ask Mvlholland what advice she has to those experiencing heartbreak for the first time to which she says "do whatever feels right for the you that you are now. Not the you that you were with him, and not the you that you'll be after, because in this moment, you're a completely different person and that's okay."
We chat about how important it is to be selfish during these times and she encourages people to do whatever they want "even if it's crazy bitch stuff, just do it!"
I ask Mvlholland how she feels now the song's released. "I'm excited to see what happens with it. It's kind of a strange time reflection for me."
I ask if it feels good that she's had a year to process everything so it's less heartbreaking and more exciting. "It's very different from the last original song I released foreign obstacles which I wrote about falling in love with him and I had to release it a couple of months after we broke up." We laugh at the terrible timing of things but I comment how much I'm loving this story arc for her and where she is now.
I want to touch briefly on Mvlholland's childhood as she moved around a lot from New York to LA to London to Australia before her family settled in Bali.
Living in Bali, Mvlholland was exposed to some pretty amazing musicians who stayed with her family while they were visiting Bali, including Natalie Imbruglia, Bono and Chrissie Amphlett – of whome made a particularly big impact on her.
I ask if she thinks having those artists come to stay influenced her music, she responds, "I think it made it feel a lot more accessible to me," she goes on to explain how music is often dismissed as a career growing up, but for her, having those connections and having those influences definitely made it feel like it was in her reach.
"I would talk to Chrissie [Amphlett] and she would act like it was the most regular thing in the world, so I grew up feeling like that."
I ask what's next for Mvlholland and she replies "We're planning the EP and doing as much live work as we possibly can. We're lining up the rest of the project which is really exciting. It's nice to be at this point because it's been so sparse [with covid]."
I can't wait to see where Mvlholland is heading and I for one will be having a good cleansing cry in the car to 6Ft Baby for the foreseeable future till she releases her EP, which will no doubt be full of more bangers.
You can listen to 6Ft Baby here, follow Mvlholland here and watch her film clip below: