Interview of UPSAHL by Sara Regan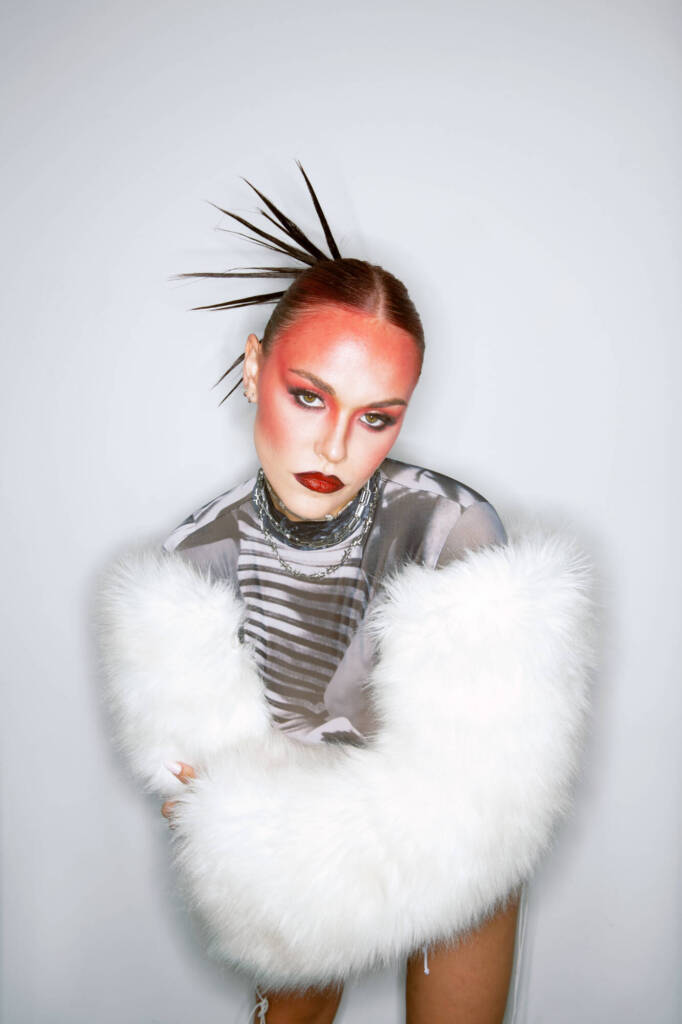 You may know the hit Good In Bed by Dua Lipa and Madison Beer's hit album BOYSHIT but what you probably should know, most importantly is the hit singer-songwriter behind the music, UPSAHL.
She has dominated charts across platforms with her previous album LADY JESUS and now she is back to do it again with her upcoming EP Sagittarius, out December 9.
The EP features the newly released single Into My Body and I got to chat to UPSAHL all about it this morning.
The sweet and humble singer-songwriter was so relaxed and down for a chat that I immediately felt comfortable.
I asked her about Into My Body and the meaning behind the track, to which UPSAHL reveals that it's quite a vulnerable song for her as it is about her life, living in such chaos for so long with touring, press, and making music. Despite thriving in this fast-paced life, when it all came to a stop, she struggled to be left alone with her own thoughts. Into My Body deep dives into her thought process and the struggles she faced trying to be intuitive with her body, mind and soul.
When you read the lyrics, they can paint quite a dark picture so UPSAHL wanted to make sure the song was an absolute banger.
Accompanying Into My Body is her music video where she is being pushed and pulled by dancers that she reveals as a "representation of the disconnection between my mind and body" and it being quite "emotional" to bring it into a physical form.
UPSAHL mentions that she loves that the chaotic periods in her career provide her with experiences to put onto paper in the form of her songwriting, bringing peace within herself as she is forced to stop and sit with her thoughts.
When I ask UPSAHL about Sagittarius, and the meaning behind the EP, she tells me she's super keen for everyone to hear it and she hopes that Sagittarius shows her growth and change as an artist since her last release of Lady Jesus.
We start to chat about the abundance of success in her songwriting career with artists like Dua Lipa, Madison Beer, Anne-Marie and Little Mix! UPSAHL speaks about how she is very grateful to be able to write songs for other artists, as well as being able to focus on her own work. She finds it so rewarding when an artist can come into the room with an idea, telling her "This is how I am feeling," and then she can write it out onto paper to form a song.
About to hit Australian shores next week, UPSAHL cannot wait to visit for the first time. She remembers stalking her little stats on Spotify hoping there would be enough listeners to visit, and the time has finally come.
Make sure you check out her performances in Melbourne and Sydney next week!