Touted by VICE as "Melbourne's reigning R&B matriarch," PANIA has released her fiercely self-assured, yet delicately vulnerable debut EP: burnt ur clothes & changed the addy.
PANIA explains the release as "the journey of everything we feel when it comes to luv – excitement,  loss, heartbreak, starting over. It's raw and it plays with feelings of vulnerability, but it's still hard hitting."
The last few months have seen PANIA perform at Listen Out festival, be selected as part of the coveted Converse All Stars program, and have her tracks ICYY and tiki featured in Ramona favourite, Netflix series Heartbreak High.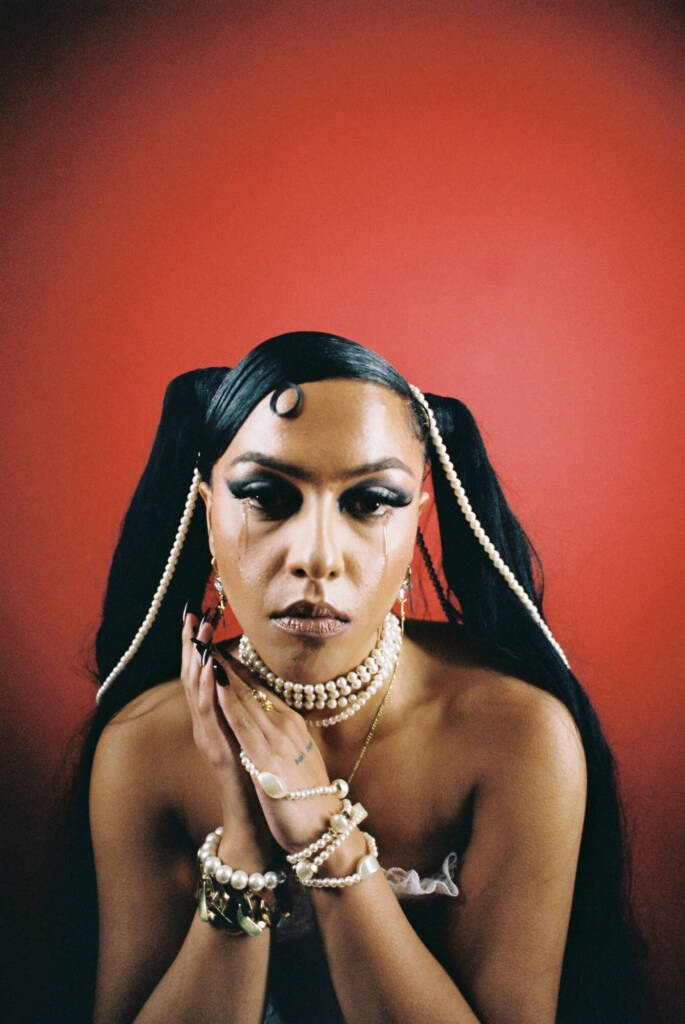 To celebrate the EP's arrival, PANIA shares some of the stories behind each song on the record. Listen to burnt ur clothes & changed the addy and read the breakdown of the seven track release below:
with/without us
This song is basically a closing letter, closing the chapter and sums up everything on the mixtape. Lyrics 'we gon be okay, but Ima be better with or without us' saying thank u, but I'll love u from a distance and hope we can move on with our lives peacefully.'
10's & 8's (no 4's or 5's)
This song shows the constant internal battles we face when it comes to love and vulnerability. It explores the thoughts we have of not feeling good enough, but always having the strength to be the one to reassure ourselves.
tiki
tiki is a song that's inspired by the island music that I grew up on. It's a song to embrace feeling yourself, feeling sexy and just being free. The song also explores the concept around the lust & attraction you experience whilst being In a club setting and experiencing the chase and the lust, but just for the night.
back out (interlude)
back out is a continuation of ICYY and it's the beat played backwards. It's reminiscent of a time where things felt unstable in a relationship. It paints a vivid picture of why I became so nonchalant and why I have a new outlook on love.
dnt wanna rush
rush embodies the feeling of being guarded with your love, having trust issues and meeting someone special at the wrong time. It's about trying to enjoy the moment and protect yourself without failing or getting in too deep with someone
LETHIM4ALL
let him fall is about taking the pain from a previous relationship and bringing it into the next one. Without healing you will project those feelings and be aloof and nonchalant about the relationship.
My Crew 
My friends have always inspired me creatively and I always want them to be a part of the process. This song is about having fun with the homies and showing how you are a reflection of the company you keep.
Be quick and snap up a ticket to the EP Launch shows below.
Thursday, 17th November – Workers Club – Melbourne, VIC
Saturday, 19th November – Golden Age Cinema – Sydney, NSW