Interview of Peking Duk by Erandhi Mendis // photographs by Sara Regan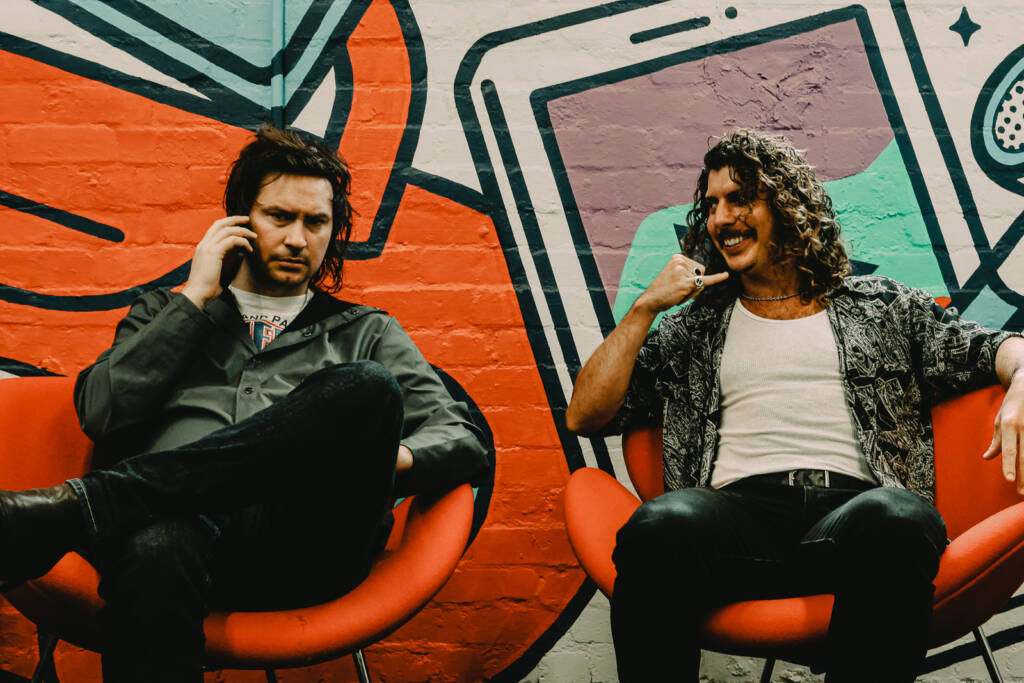 Blink and you'll miss it: Peking Duk have been making music for over a decade yet somehow there is still no album. "I think it's quite astonishing that [we haven't] – we're very blessed to sustain a career without dropping an album," says Adam Hyde while counterpart Reuben Styles laughs, "it actually doesn't feel real."
As we sit on the couches lamenting rain, too much coffee and an appropriate amount of partying over the weekend it's abundantly obvious how much the duo love making sure life is fun. "I'm in my silly goose era," Adam proclaims – a term that has come up on their recently launched podcast with LiSTNR.
"We've been talking shit since we were young lads," Adam says of the origins of the podcast idea – aptly titled The Peking Duk Podcast, with Ruben adding "in life what's better than a great conversation with a good friend." There is a momentary air of worry in their voices when they ask if I've listened to the pod, saying that they "talk about some pretty raw shit."
And it's true – but that's what makes Peking Duk endearing. The pair have a unique ability to find equal parts humour and humanity in any interaction with those in their orbit, sensing an air of immediate camaraderie when they move together. This is true both when listening to the podcast and most telling, when I am sitting next to them. In an age where the whole world can benefit from a culture that encourages open discussion – comedic or otherwise – seeing two bonafide male rock stars championing candid conversation feels worthwhile.
They joke that the podcast tries to have 'timeless' conversations, with Adam jesting that they are "the Daft Punk of podcasting." Even four episodes in I feel like there is a grain of truth in the throwaway comment – while not revolutionary to start a podcast, Peking Duk's distinctive brand of vulnerable comedy presents something enduring to an often oversaturated market.
Never ones to sit still, the pair recently dropped instant summer classic, Spend It featuring British indie rockers Circa Waves. It's yet another excellent example of the Duk's uncanny ability to consistently produce top-tier stand-alone singles. "A lot of people's formative years were 13-17…the first time falling in love to MGMT, that really fun indie pop era," says Reuben of the track's genesis. The classic 'Duk' sound comes through with thumping kicks and an anthemic chorus but a nostalgic Miike Snow influence was intentional, "we made it as Peking Duk as possible while maintaining that glimmer of indie pop magic."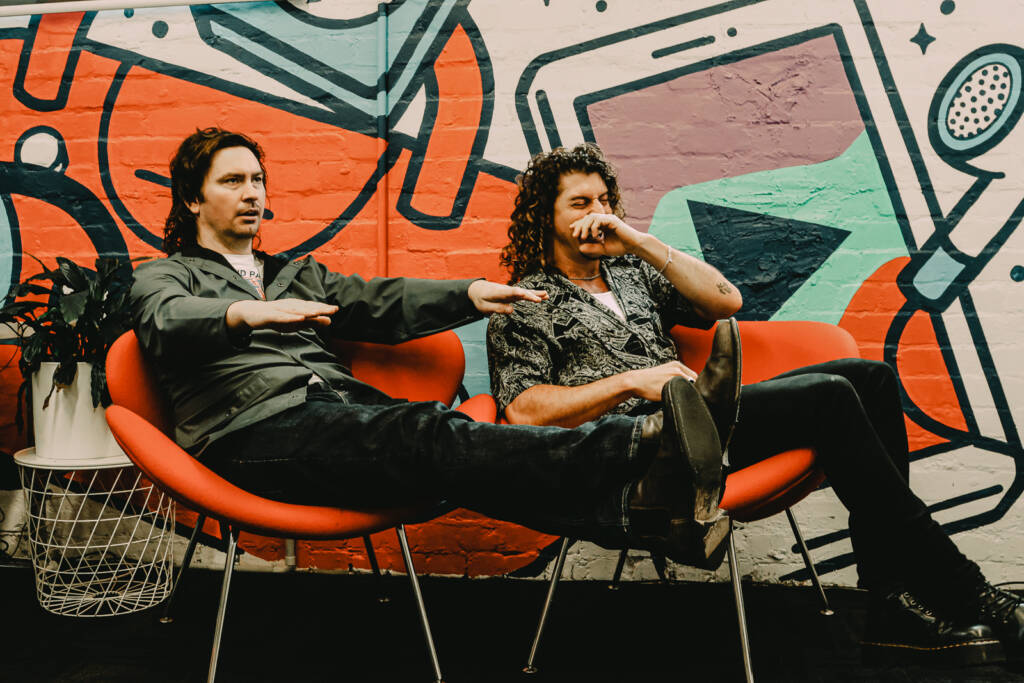 You can check out "Spend It" in our weekly Ramona Listens playlist.
Outside of churning out Peking Duk singles and podcast episodes, Adam and Reuben have also been pursuing solo projects – Keli Holiday and Y.O.G.A respectively. They start laughing over the irony that they've both put out albums with their side projects, "that's why we've had these side-projects, just to make it less awkward when people say that they love [the Peking Duk] album at airports."
Whether in an airport or on couches in Richmond lamenting the weather you get the sense the boys just want to keep sharing joy regardless of format – song, podcast or in person. To me at least, that feels like a pretty good mission for one's Silly Goose Era.