Interview of Chloe de Winter by Freya Bennett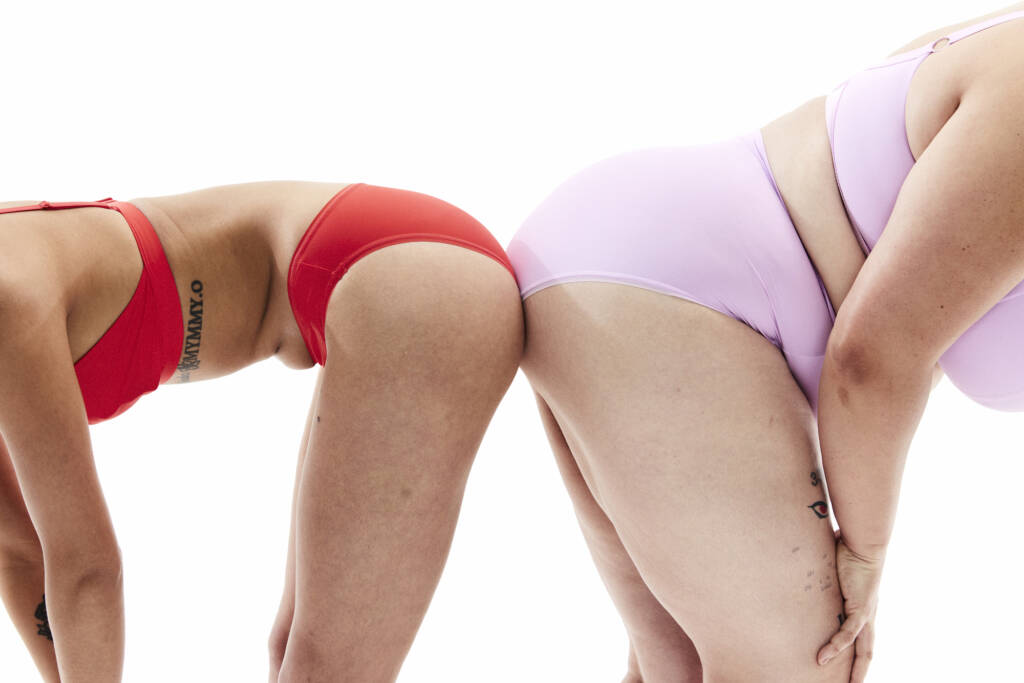 Hey Chloe, how are you?
I'm great! We launched Nala 6 weeks ago and I think I'm still riding the high!
Tell us a little bit about yourself:
I'm a beach loving, peanut butter fiend with an equal love of 9pm bedtimes and Lady Gaga's greatest hits. Starting Nala was a totally new project for me, but my love of creating sustainable, high quality intimates is only just beginning and the ideas are spilling out. When I'm not knees deep in bras, I'm working on my other business Go Chlo Pilates, where I have an online community of Pilates loving legends.
Tell us a little bit about Nala:
Nala is an underwear brand creating wildly better underwear. It's all about comfortable, high quality, sustainable pieces that are more fun and more bold than your average intimates brand. Plus, it's all affordable of course!
What prompted you to start Nala?
After returning to Australia after living in New York for 3 years, I struggled to find underwear that satisfied my non-negotiables – sustainable, comfortable and a little sexy, without breaking the bank. It seemed that everything on the Aussie landscape was a little (excuse my honesty) boring and I didn't want "sustainable" to mean only neutral, plain designs. So we decided to bring something different to the Aussie underwear world and here we are!
Where did the name Nala come from?
Nala is a strong, fierce and bold name and we feel like it fits our brand perfectly. Plus, she's the queen of the jungle and we're here for that!
Tell us about the Nala fit guide and how you came up with the idea?
Buying bras online is hard and we get it! We wanted to think outside the box, and provide customers with a new way to shop bras online, that makes the process easier.
The Nala Fit Guide is the first of its kind – a visual library of naked breasts and chests. With over 30 images of real people's chests, it allows you to select a chest that looks like you, and recommends two Nala tops that will suit and support your body. It means that you get to see what our products look like on a body like your own, instead of just on models.
Have you been surprised by the response?
Absolutely! We have had an overwhelming response, with the Fit Guide being picked up by prominent media publications like The Daily Mail, Mamamia and Body and Soul. Most has been positive, with people feeling represented in ways they never have been. We have heard from women with mastectomies, trans women, breastfeeding and pregnant women, all who felt a sense of belonging through our Fit Guide. I'd love to say it's all been positive but unfortunately there has been some backlash as well, with people lodging complaints about the Fit Guide and feeling uncomfortable with the uncensoring of the female nipples. To them, we politely advise them to shop somewhere else (while signing off with #freethenipple).
What advice do you have for those wanting to start a business from scratch?
I saw a meme once that read, "Quit your 9 to 5 to start your own business, only to work all day, everyday" and it's so true. It's the hardest but the most fulfilling thing I have ever done.
My advice:
Ask questions and surround yourself with people that can help. You can't do it alone but the small business world is a supportive one so use it! Set up calls and coffee dates and come prepared with questions.
Make a business plan and do the maths. Financial planning and budgeting is crucial if you want business success.
Get creative and try things out of the box. You need big ideas that cut through the noise these days!
Where do you hope to see Nala this time next year?
We're just getting started. We are already working on new styles, collections and fabrics. We want to further expand our size curve plus expanding our Everybody range to provide more products for the LGBTQIA+ community. Whilst we feel like we're doing a good job on the sustainability front, we know we can get better and have some exciting plans there too…