Interview of Peach PRC by Haylee Penfold // Photo by Jess Gleeson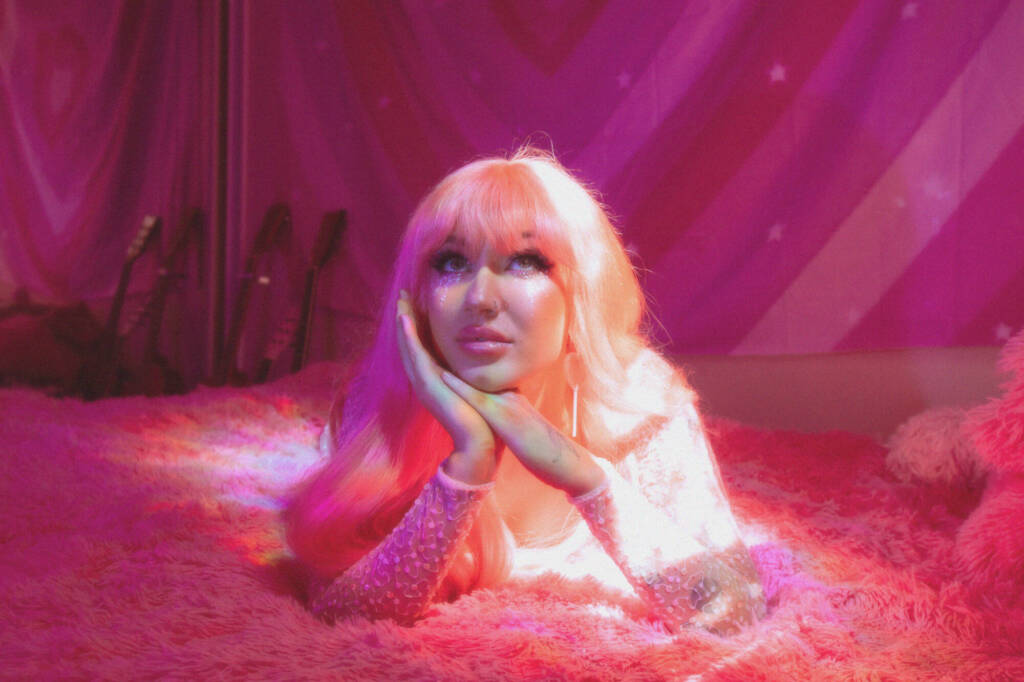 From making TikToks in her bedroom to performing for festival crowds, Peach PRC is on track to become Australia's next pop sensation. The 25 year old's dream-pop aesthetic, candid lyricism and comedic yet gentle demeanour will take the stage this weekend at Werribee's Now and Again festival. Passionate about storytelling through music, Peach's growth as one of Australia's biggest social media creators is something to behold.
Playing festivals, Peach says, is a surreal experience. "To be able to play new music to a crowd – music that hasn't even been fully released yet – just snippets on TikTok is so cool". When comparing crowds like those at Now & Again – where she is performing this February – to the ones at her own shows, Peach says it is surprisingly, a lot less daunting. Comforted by seeing a crowd grow and people come together, she comments that having strangers sing along is her favourite part.
Boasting over 110 million streams, Peach's music has made an indelible impact on people's lives. When sharing how her 2019 hit "Blondes" was the soundtrack of my own coming out she grins, saying that it means so much to hear. Heavy topics such as sexuality, mental health and even religion are not shied away from in her discography.
"It was never something I thought that much about, I write music about things that are at the forefront of my life. Sometimes they end up being a fun pop song and others end up like Heavy which touches on relationships and how mental health can impact someone's ability to feel loveable."
Peach's ability to summarise complex emotions from isolating experiences resonates with her growing audience. Showcasing a knack for genuine vulnerability with her songwriting is only strengthened by pushing boundaries with melodic trends.
We spoke about her recent release "Perfect For You" that features a tribute to Paris Hilton's song "Stars Are Blind" which had Hilton's blessing to be incorporated. Even going so far as sharing the song on Paris' tiktok which of course blew up! While a pop star in her own right, at mentioning this interaction Peach is visibly beaming – simply at the memory of the experience.
New music is on the way, with Peach's debut EP "Manic Dream Pixie" coming out April 28. Where is the perfect place to consume her latest work?
"Probably on your own, or in your car. Somewhere private."
Tickets to Now and Again are on sale here.
You can preorder Manic Dream Pixie here.