Much like Grace Shaw – aka
Mallrat
, one of my first visceral experiences with music was dictated by The OC soundtrack.
Shaw was just a kid when her parents brought home the CD that would inspire her first album, 17 years later. "I remember when Mum and Dad got The OC soundtrack. When I heard Hide and Seek by Imogen Heap for the first time I was so confused and fascinated by it, thinking, 'How can a voice do that?'"
Mallrat is set to perform alongside international industry heavyweights Haim, Fred Again.. and more at Laneway Festival kicking off this week. Ramona sat down to do a quick fire Q&A on her debut record, touring internationally and what she's loving lately.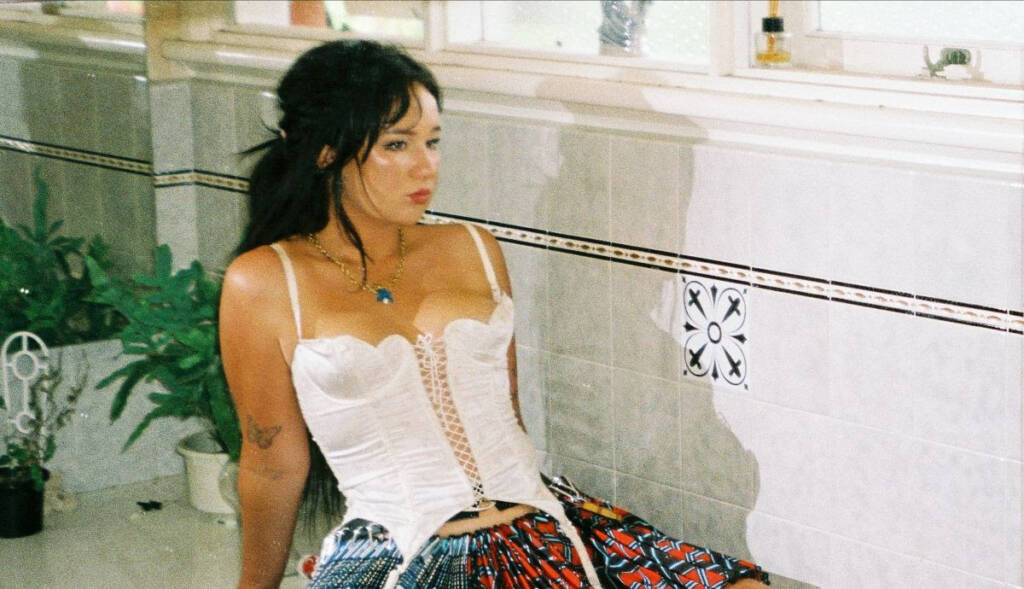 How are you Grace! Where are we chatting to you from today?
Currently I am sitting on the couch having a coffee in Melbourne. Was meant to be in NZ for Laneway today but very sadly that's not happening because of the flooding in Auckland.
Your debut album, Butterfly Blue has been out now for almost 7 months – what are you most proud of about that record?
I'm really proud of the songs, especially I'm Not My Body, It's Mine; Your Love (for the production); Teeth and the accompanying music video; and Surprise Me featuring Azealia Banks. I am so proud of creating a sophisticated pop album with beautiful lyrics and nods to varied influences.
One of your most popular songs off the new record, Wish On An Eyelash captures a really magical feeling – but it's under 60 seconds long. The Chainsmokers recently dropped a surprise collab with you, extending that track. How does it feel?

When I first started that song I tried to make it a standard three minute track but it never really felt right, so I left it under a minute on purpose. I didn't expect it to be the most popular song from the album and I definitely didn't expect the Chainsmokers to ask to remix it. Life is full of wonderful surprises.
Ramona recently went along to Conan Gray's Australian shows – you supported him across his Europe/UK tour. What was that like and do you have any favourite memories/venues?
That was one of the most incredible experiences of my life. It was special enough to be traveling around Europe in the summertime with my best friends, but on top of that we got to perform to the most beautiful and welcoming crowds in some insane venues. We played arenas in Poland and Barcelona, drove through the Swiss alps and even performed at an old bull fighting arena in Madrid.
Any favourite songs to perform live?
Teeth has become a favourite! It's really fun to sing auto tuned, effected vocals in the middle of a rock song. And any time the crowd is singing loudly is fun for me, it's very special to hear words you wrote sung back to you.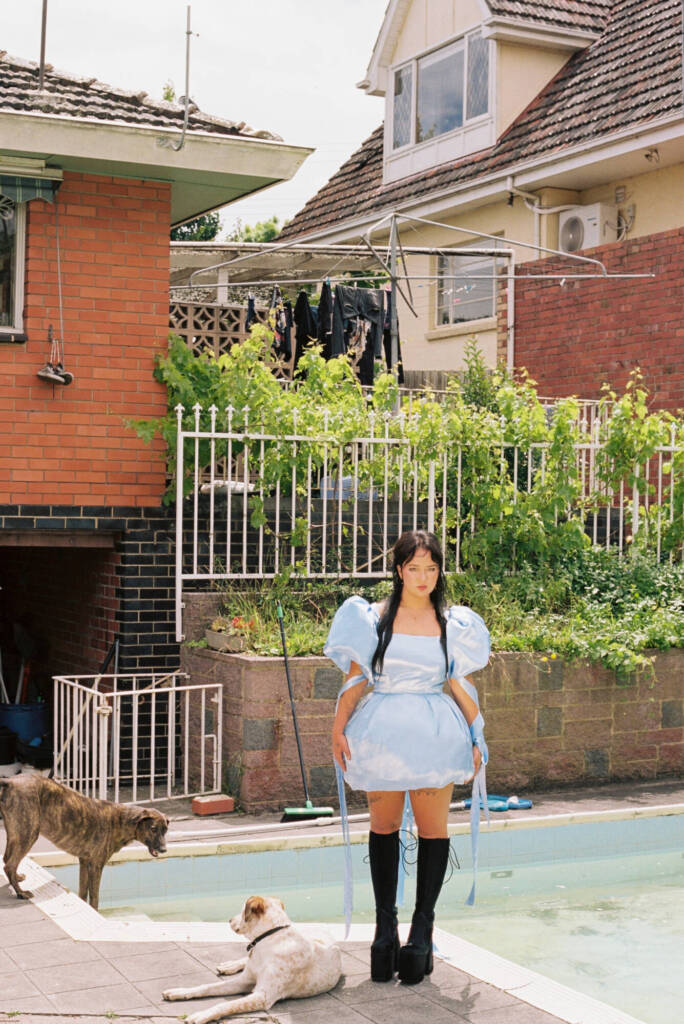 I was lucky enough to see you at the Forum at the end of 2021 which was an amazing show – particularly special after so many cancellations. Do you find that the extended break from touring has changed how you experience live shows now?
For sure! I used to think I much preferred the studio to performing but then I noticed myself becoming slowly grumpy and restless when we couldn't do shows and then feeling so light and happy when they came back. I'm also not taking for granted being able to travel again. I'm trying to slip extra time in different cities wherever it's possible in the touring schedule.
Do you ever think you will transition to playing shows with a band?
Yes! We just started doing that in the last couple months. I feel so safe on stage knowing I have three extra clever and competent people standing behind me and making sure everything is ok. With that being said I really miss travelling with my best friend and DJ Denim, but it's been so good to watch her shine at her own shows and I think it's a good challenge for us to do different things for a while.
You released a cover of Mazzy Star's Fade Into You on the extended tracklist of Butterfly Blue. It's an iconic track that a lot of people have special memories with. What role does that song play in your life? 
It's a special song isn't it? I have been covering it at shows for a few years, it's one of those songs that I really wish I wrote and almost feel like I could have because it feels so true.
You're playing Laneway amongst a pretty stacked lineup. Tell us who you are excited to see perform? 
I'm really looking forward to seeing Haim, Pheobe Bridgers and 100Gecs. But I'm also super excited to see my friends JamesJamesJames and Sycco.
When you're not writing/producing how do you fill your days?
I like to read and drink soy lattes and sit in the sun.
You've achieved a lot over the past few years, what's on your career bucket list?
I'd like to feel the success I've had in Australia overseas – the world is a big place!
Last but not least – we curate a weekly playlist of new releases and tracks we love. Any recommendations on songs you're loving that we should add?
This week I am loving Fleshless Hand by ML Buch and Heaven by Shygirl.
Catch Mallrat playing the national Laneway Festival 2023 this February alongside the likes of Phoebe Bridgers, Haim, girl in red and lots more. Tickets are available here!