Writing by Kara Zosha // photographs by Sara Regan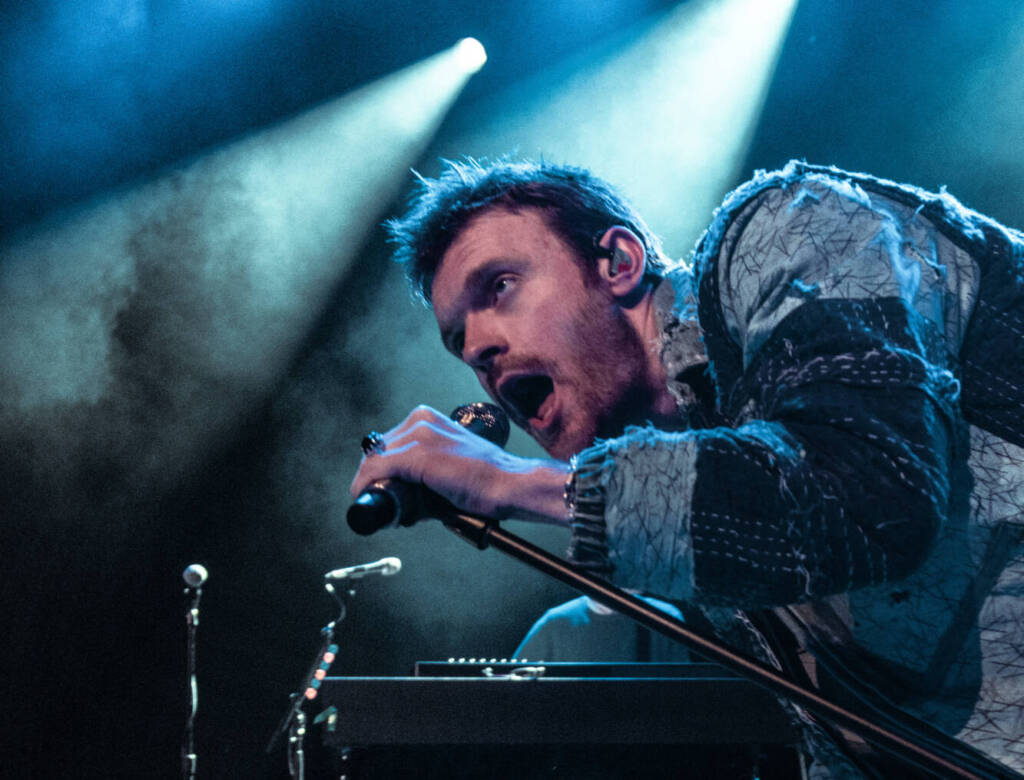 Walking up to the Forum I wasn't sure what to expect.
Couples, teens, adults, parents with their kids: you name it and they were there. People were lined up for blocks to get into the theater to see the one and only FINNEAS. For those who've never been to the Forum, like myself, the venue is breathtaking. With Greek and Roman influence the theater is lined with busts and statues that are like stepping into a work of art itself; the ceiling is a deep cerulean blue with little twinkling lights that make you feel as if you were sitting underneath the open night sky. This has to be the most beautiful venue I've ever been to. Yet, even with this luxurious ambiance, it felt intimate.
The show opened with Lexi Jayde, a fellow Los Angeles-based musician, whose powerful vocals and catchy songs created a fantastic performance. She was an absolute hoot to watch between her engagement with the crowd and enjoying herself onstage. This being her last night opening for FINNEAS you could tell how grateful she was to have toured with him.
FINNEAS took the stage shortly after with an astounding set. Touring for his latest album Optimist released in October 2021, FINNEAS has finally made it to Australia headlining his own tour under his own name! He mentioned that this is "his fifth time coming to Melbourne and he loves it more and more each time (he) comes here."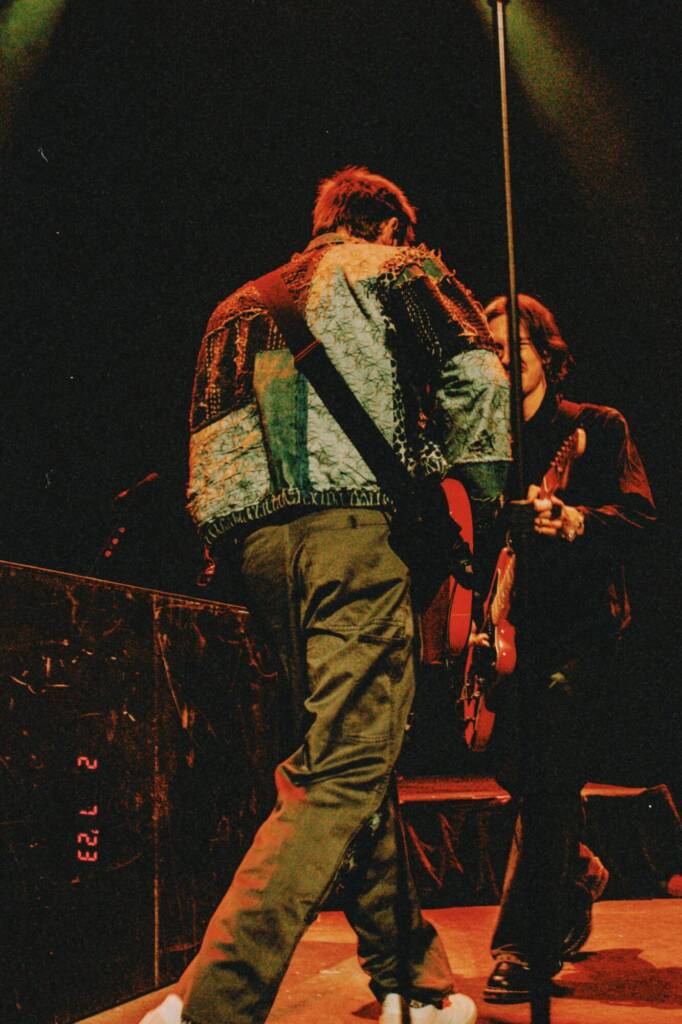 The crowd roared as the beginning of Naked started playing and FINNEAS came out waving to the sea of fans excited to see him take the stage. The energy in the room was electric while FINNEAS and his band set the tone of the night by jamming to the upbeat song with some sick dance moves, interacting with the crowd, and even having FINNEAS grab his own electric guitar. This man is truly talented, from the music he writes and produces to the sheer amount of instruments he can play. During the night he played the piano for songs like The Kids Are All Dying and Only a Lifetime, acoustic guitar for Partners in Crime and Let's Fall in Love for the Night, and electric guitar on tracks like The 90s and Mona Lisa, Mona Lisa.
The night was one filled with cheers, laughs, and music. Between multiple songs he would chat with the crowd and at one point he saw someone on facetime. In the middle of telling a story about touring with his sister, he goes "are you face-timing a baby?!". Then he proceeded to say hi to the person's daughter and even brought the phone on stage. Everything about this guy is so genuine. When explaining the background of his outfit, he tells the crowd it was from the time he was in the hospital for a broken collar bone and they wouldn't let him leave while wearing the hospital gown; mind you he had no other wearable clothes. "And I turned the hospital gown into this outfit… so whatever she was afraid I was going to do with my hospital gown, I did it!" he said laughing.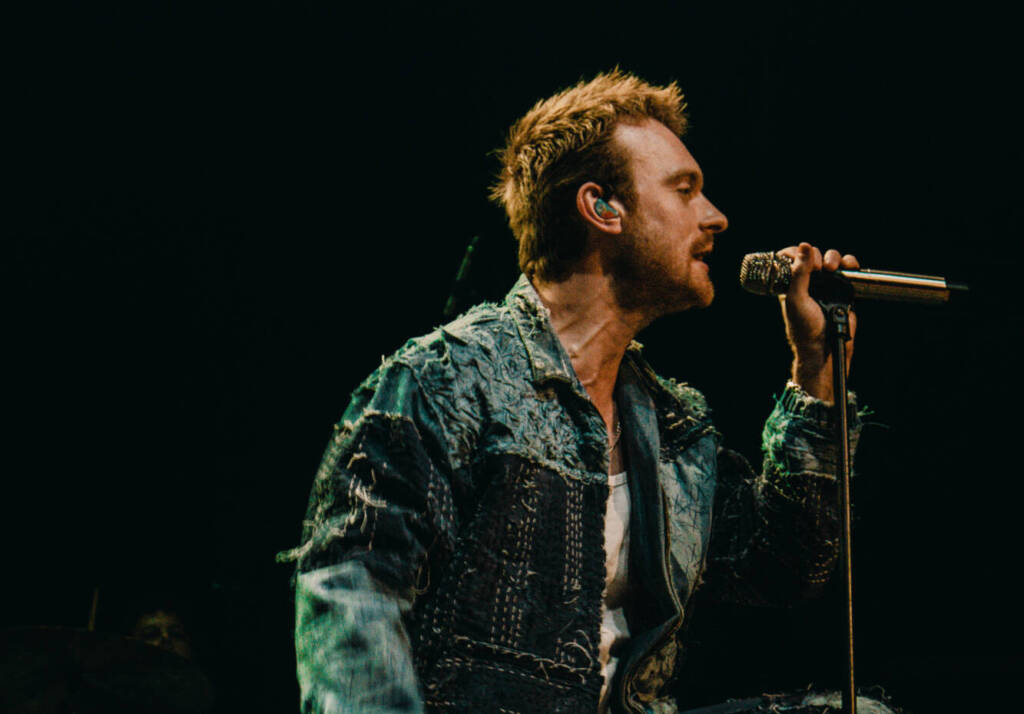 Before ending the show FINNEAS introduced his bandmates Andrew Marshall on drums, Aron Forbes on keys/guitar/and bass, and Ricky Gourmet also on guitar and bass. He thanked everyone from his tour managers, the sound/lights crew, backstage crew, and opener Lexi Jayde. FINNEAS concluded the concert with the absolute banger Let's Fall in Love for the Night before exiting with a pink cowboy hat from the crowd.
Like I said earlier, walking up to the Forum I wasn't sure what to expect, but FINNEAS blew me away. Whether you are a casual fan or a die-hard one, if you have the chance to see him live, you should absolutely do it!