Earlier this month, multi-instrumentalist Charlie Needs Braces released the title track lifted from her forthcoming debut album Saltwater People out Friday 10 February. The brass filled single 'Saltwater People' celebrating GuriNgai Mob's connection to Country and the importance of maintaining the balance of our ecosystem and waters.
Today, proud GuriNgai woman Charlie is lifting the veil on the accompanying video, the visualiser produced by Master Kapow, is equal parts playful as it is powerful showcasing further Charlie's compelling storytelling.
Produced by Charlie and Master Kapow, the 'Saltwater People' video was created on GuriNgai Country, the lands running from the Central Coast of NSW along the mouth of the Deerabin-also known as the Hawkesbury river and into Northern Sydney. "We wanted a beautiful beach with caves and waves, the Grandmother tree at Kariong with the mob, big epic rocks, and tall native trees in the bush. We managed to find such beautiful spots and worked with the natural outdoor light each day, with the clouds and sun continuously moving. Instead of waiting for the perfect light or weather we decided to use the sun and clouds to make unusual and interesting shots" – Charlie Needs Braces.
While exploring the music with lighthearted and lively dancing and sweeping landscape shots, the video holds the grief and vulnerability of Charlie's family, after losing her Grandfather right before filming, and captures her female family tree: Grandmother, Mum, eldest sister, little sister.
Check out the stunning video and keep an eye out for Charlie's debut record and upcoming shows!
"As each CNB release arrives, her complete musical tapestry becomes clearer and more striking. What a stunning vision!" – Abby Butler, Triple J Unearthed
"We were inspired by three story themes; Indigenous history, Landscapes always transforming and Female family lineage. So you'll see three aspects of the film, Charlie and Miri's connection and involvement in Aboriginal culture practices, connecting with GuriNgai Mob and we also wanted the film clip to capture striking visuals and represent meaningful imagery, which is why we flew to the very land Charlies indigenous ancestry lived for thousands of years" – Master Kapow, Producer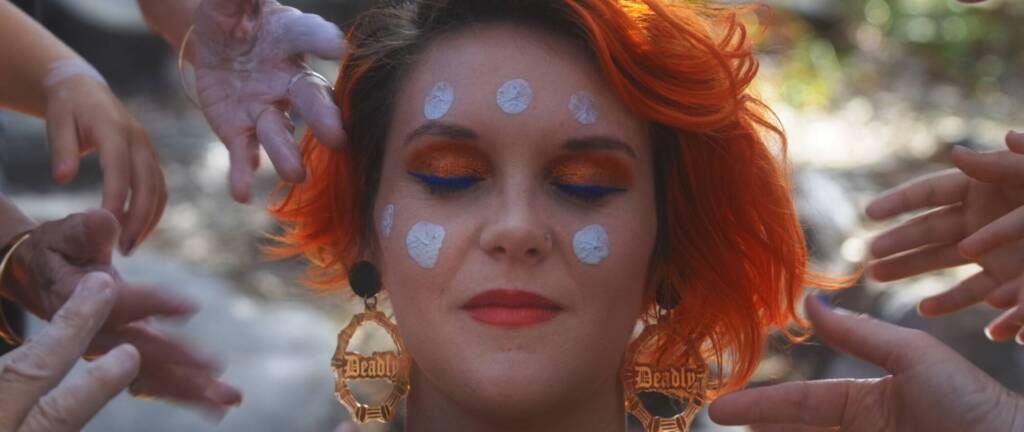 Upcoming Shows
Family Jams – All Ages Show
Northcote Uniting Church
Sunday 5 February
Doors: 2pm
Tickets: Free Entry for kids under 12
St Kilda Festival
Sunday 19 February
Locals Stage
Time: 3:20 pm
Saltwater People album is out Friday 10 February
Saltwater People vinyl pre order via Bandcamp: https://charlieneedsbraces.bandcamp.com/album/saltwater-people-album