Writing and Photographs by Erandhi Mendis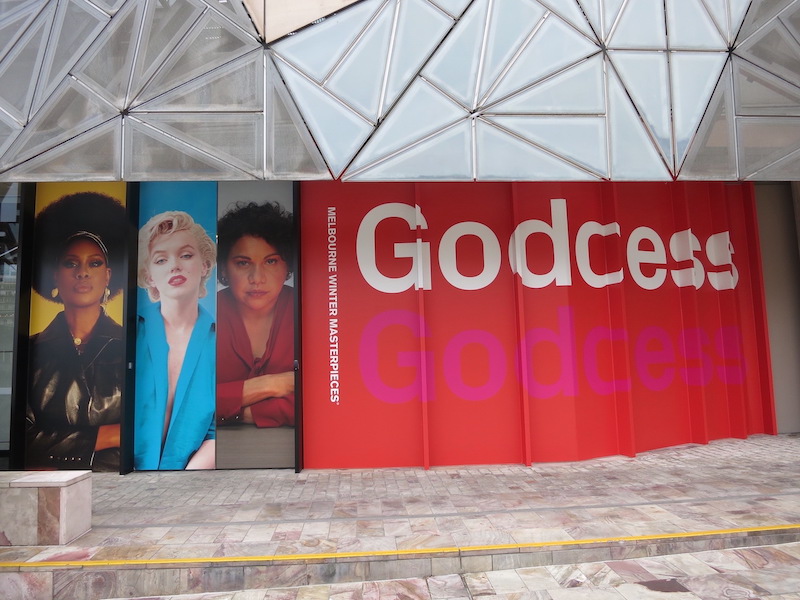 In 2013, something very peculiar happened in the sport of archery.
Women's participation increased by 105% – something unheard of for any activity, let alone a relatively niche one.
If you cast your mind back to the year prior, 2012, something equally interesting was happening on screen. Two blockbuster films were released that year, both with female protagonists – who were also archers: The Hunger Games and Brave.
The Geena Davis Institute on Gender in Media surveyed members of USA Archery to investigate the role that film might play in what is now the fastest growing sport in the US. The findings were fascinating: 7-in-10 girls said that Katnisss from the Hunger Games and Princess Merida from Brave influenced their decision to take up archery.
Geena Davis, award winning actress and producer spoke about this at her keynote during the Being Seen on Screen Conference held in Melbourne at ACMI. Her institute's tagline is "if she can see it, she can be it." When it comes to archery at least, this feels pretty spot on.
The conference was held in celebration of the new Goddess exhibit – of which Geena is an ambassador – now showing at ACMI until October this year. Ramona was lucky enough to attend the conference and exhibit to hear not only from one of the world's most influential advocates for the representation of women on screen but from many other local trailblazers in the Australian film and television industry.
"I posit that in order to achieve true gender equality – we must kill the fathers too," Davis says, in jest during her keynote. She is of course referring to the bizarre trope of dead mothers in children's films. Then there is the CSI effect – how after shows like Bones or CSI, universities were overrun with female enrolments in forensic science. Example after example of entertainment media replicating real life is shared in this room – my favourite of which is how New Zealand orchestras attempted to hold blind auditions in order to counter unconscious bias; only to be foiled by the fact that the judges were able to discern the difference between male and female footsteps on the hardwood stage.
Davis speaks to why she began the institute 19 years ago. "I started all this because when I saw this imbalance, I realised that we were telling kids, and in some cases still are – that women, female characters are one dimensional, sidelined, hyper sexualized and stereotyped… or they are not there at all so women and girls come across to them as considered less valuable."
There is also the discussion of Thelma and Louise – arguably one of Davis' most famous roles – and one that caused a shift in Hollywood's perception of women. The Goddess exhibit itself pays homage to the film, where you can view original costumes and photographs from the set. As I explore the exhibit I am pleasantly surprised to see Thelma and Louise juxtaposed against Emerald Fennels 2021 Promising Young Woman film. Although 30 years apart, the premise of predatory behaviour and avenging those wronged still lives on.
The afternoon's keynotes chronicle how we view bodies and ageing on screen. Australian actress Sigourney Weaver discusses how her mother, a radical feminist activist was pleased with her interest in performance, "she said to me, it's one of the few arenas where excellence was encouraged in women."
This is juxtaposed by Sigourney's peer and friend, Actress and Director, Rachel Maza. "There are a handful of great roles. Not only as a woman, but being also in this even smaller basket of being an Aboriginal actor. After I'd gone through training school, I thought I would be able to play anything and everybody but the reality of the industry soon shut that down. And I realised that I was only going to get offered Aboriginal and Torres Strait Islander roles."
Throughout the conference, each session reiterates the value of seeking intersection within our quest for gender equality and how representation is inherently founded in the multifaceted connections between oppressive systems.
Later, the director of Good Luck to You, Leo Grande, Sophie Hyde speaks to how older bodies and pleasure are not allowed to intersect in Hollywood yet. The film has received mass praise for its portrayal of female pleasure, particularly in older women.
"On the press tour everyone said that Emma (Thompson) was brave. Brave was the word they used. And I was like, yes, she is brave…but she's not brave because she's naked on screen as an older woman. There is this assumption or this implication that she was brave because how oh my god, imagine putting an old body – imagine showing your old body?! It is such a terrible way we think about these kinds of things. All of us, who were raised as women – and particularly actors – were told that the most important thing about you is how you look. The most important thing you can do is be beautiful in the world. And until we counter that, naked older bodies in film will remain horror or comedy in Australian film."
It's somewhat dismaying to think these hurdles still exist in the 21st century but downstairs Goddess celebrates 120 years of process in moving image. With costumes and interactive experiences that honour creatives, there is something for everyone in the unapologetically pink exhibit. Chronicling the highs and lows of women and gender-transcending stars who have pushed boundaries against a system that has long reflected societal unconscious biases,  Goddess pays homage to how rebellion enacts change – in archery and beyond.
Goddess: Power, Glamour, Rebellion has been curated by Bethan Johnson, ACMI and is open daily until October 1st. You can purchase tickets here.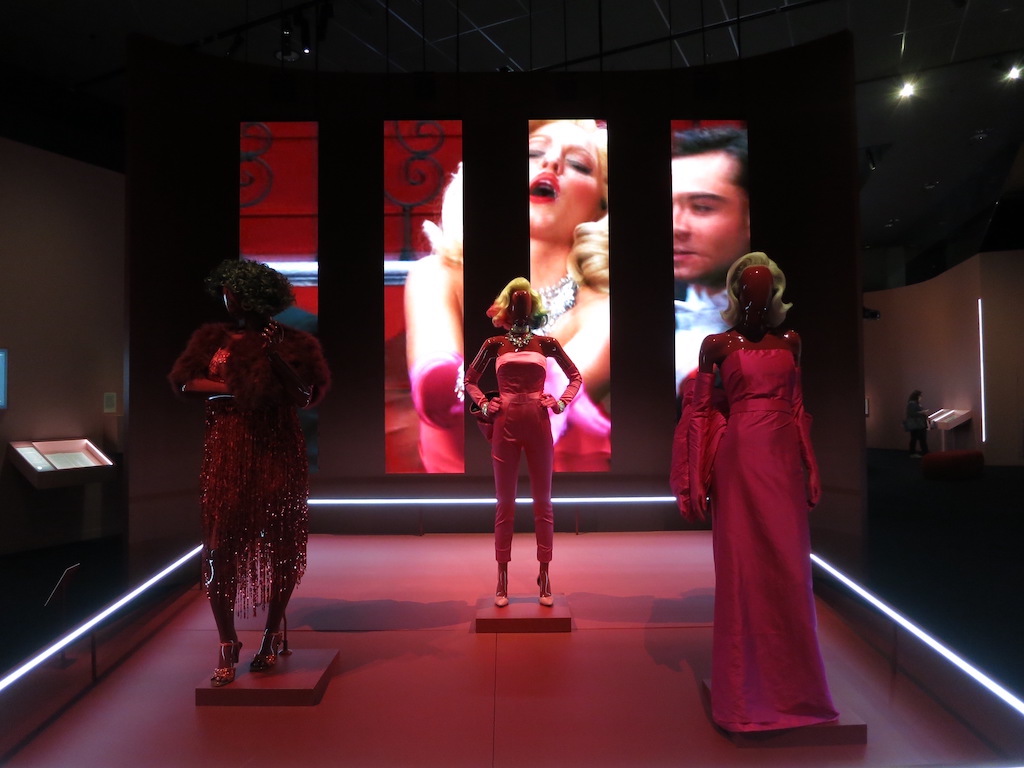 Thumbnail photo credits:
Marilyn Monroe. Photo: Milton H. Greene © 2022 Joshua Greene. Marilyn Monroe™; Rights of Publicity and Persona Rights: The Estate of Marilyn Monroe LLC. marilynmonroe.com
© 2007 SAKURAN Film Committee © Moyoco Anno/Kodansha