Writing by Kara Zosha // Photography by Briarna Dal Col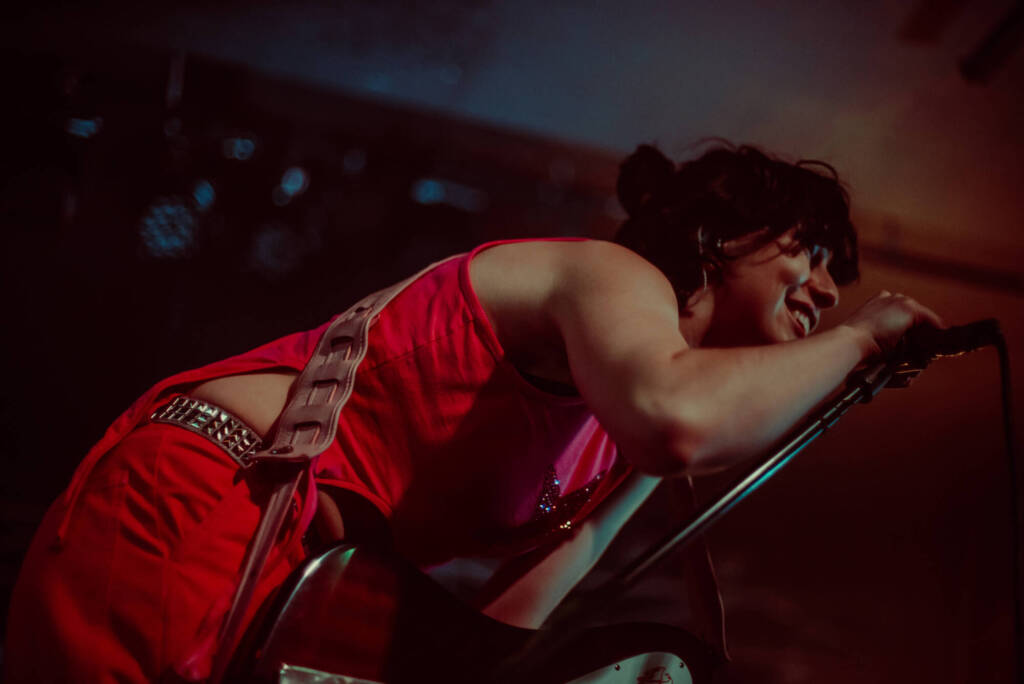 I've been a King Princess fan for years at this point, so when my editor asked me if I wanted to go to their headlining show at The Croxton Bandroom I jumped at the chance. Back in the summer of 2019, I saw King Princess perform in the States at Firefly Music Festival making this whole experience a full-circle moment for me. If you would have told nineteen-year-old Kara they'd not only go to another KP concert, in Australia mind you, but also be given the opportunity to interview them; I wouldn't believe you! There has always been a special place in my heart for King Princess's discography because it was the first time I felt represented in music as a queer person, as do a lot of KP's fans.
To set the scene of the Melbourne show; The venue was a super intimate place with the majority being a standing room. Everything was located within the same room – two fully stocked bars, a few high-top tables, a string of lights hung from the ceiling, an open floor, and a stage. When looking at the stage it almost felt like an underground or punk show compared to recent venues I've been to. The opener for King Princess was none other than BibleMami, an Australian-based musician who was perfect for the crowd. She and her DJ Riki hyped the crowd with some dark electric pop tunes, prepping fans for KP to come to the stage.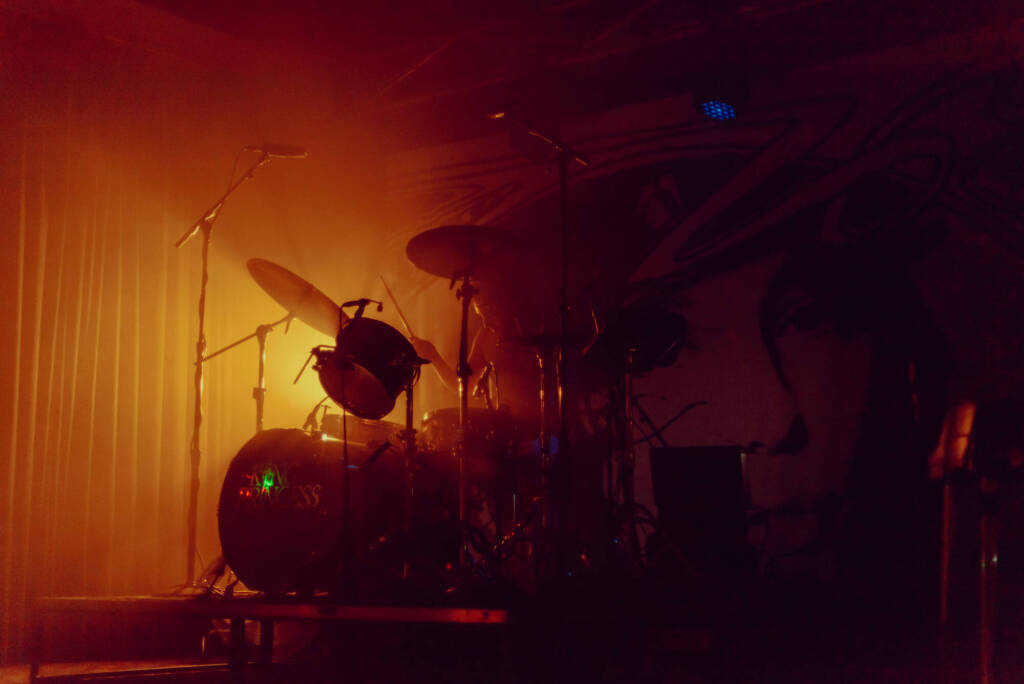 The lights came up with KP's band already on stage playing the intro to Little Brother, just as King Princess ran across the stage with guitar in hand we heard "what's up Melbourne?" and the show had begun. They came out wearing a pink a-symmetrical tank top with a bedazzled star in the center, matching pink cargo pants, and a grey studded belt. An outfit made for a rockstar. "Oh so that's how tonight's gonna go, we're gonna have fun!"
Later on in the night, King Princess was asked the age-old Australian question to do a shoey. "Do a shoey?! No, don't off your own shoe. That's just disrespectful. I would need a brand new shoe" they said laughing, but then as soon as they finished playing Ain't Together we heard KP go "Oh is that the shoe" and they were presented with a presumingly new boot filled with beer. While King Princess downed the entire thing the band played an increasing leitmotif building excitement until they threw the boot on the ground. "I cannot even explain to you how much beer that was! … I don't want to know any more things about Australia, I think I'm good" they jokingly said.
Playing songs from their newest album Hold On Baby mixed with some of their older stuff such as Talia, Pussy Is God, and tracks from their debut studio album Cheap Queen the night was filled with great music. We cannot forget the song we all know and love 1950. At the Melbourne show King Princess asked everyone to put their phones away. "I actually took this from Florence, put down your phone. You can see the song on the internet. I'm sure there are videos of me playing it, but let's sing it together."
From taking fans BeReal's on stage, doing a shoey, making the crowd laugh, playing unreleased music, and just by the way they move on stage you can tell King Princess was born to be a rockstar. Their shows bring an energy unlike any other; you'll laugh, dance, and maybe even cry. You can be your authentic self because it's a place you feel safe. Come with me to explore the inner world of King Princess where we talk about all things music, mental health, personal growth, and so much more!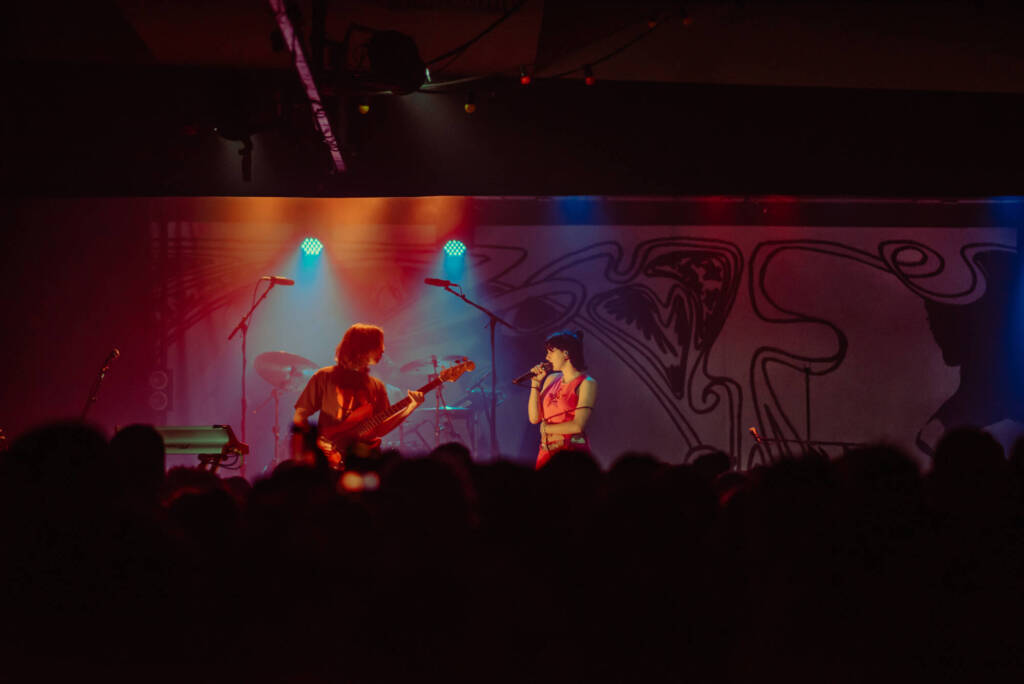 Currently, you're touring with Florence & The Machine while also headlining shows in Melbourne and Sydney. How has this tour been for you and what is it like playing again in Australia since 2019?
This tour has been great. I love Florence, so it's like being on tour with a buddy which is fun. I love coming to Australia and New Zealand – I say it on stage, but I've been extremely supported by the people of Australia and New Zealand since I started making music. I was sad I wasn't able to come for three years, but now I'm back!
How did Bible Mami become your supporting act? 
I have to thank my assistant Alex. I'm not up on new music, but she knows a lot about new music and she was like "'I'll help pick, I'll sort through the opener submissions." She sent me Bible Mami and I was like "This seems tight." She's super dope and a really wonderful person. It's nice to meet people on a different continent of the same artistic community and queer persuasion, it was super nice.
Speaking of 2019, which was pre-covid and the last time you were in Australia. How has your relationship with yourself and your music changed since then?
Oh Jesus, the hard-hitting questions early haha. I think it's changed a lot, I mean pre-covid I was partying all the time and not taking care of myself. I didn't have dogs, I didn't have a fur child to take care of which I think was a big part of it too. Then musically I felt really confused overall because I was just like "Well I have this song 1950 that was the first song I ever put out that went crazy. I'm still a baby artist and now I'm being treated like I'm in the ring. I have a lot of groundwork to do and a lot of improvement both personally and professionally before I'm anywhere where I want [to be]."
Covid was really hard. I think [for me] and a lot of people probably felt this too; that it was so introspective and it was so much time to think. To sit and really address your own mental health. For me, mental health and my music come hand in hand, you can't have just one because they coexist. Music is a form of therapy for me, but my brain also needs to be taken care of in order to allow that therapy to work. Covid was really transformative in that way. I had to do a lot of therapy and write a lot of music and take antidepressants and now I'm like "Okay, we got this, we can figure this out." – it's not that easy, but it's a lot easier.
How do you stay on top of your mental health with your job? 
This is something me, my girlfriend, and a lot of my friends talk about because there are two ways to look at touring. For someone with a predisposition for mental illness or any type of depression, touring can be a fucking nightmare because it's a lot of sitting with a lot of high-highs and low-lows, and if you're somebody who's already acting as though there are only high-highs and low-lows it can just perpetuate that.
For touring, being around people I love is a huge part of how I keep up with my mental health. Doing shit with my band. It can be as simple as a movie night or as elaborate as an outing, just not isolating [myself] and spending time with people. Especially people who see the irony in how ridiculous this all is. Then for the rest of my career, a huge thing I've kind of come to terms with at 24 years old is that I need to be around people who encourage and inspire me. If somebody doesn't encourage and inspire me, they have to go. It's all about the music, it's all about art, it's about making people feel good and making myself feel good. I have a zero-tolerance policy for bullshit as of this year.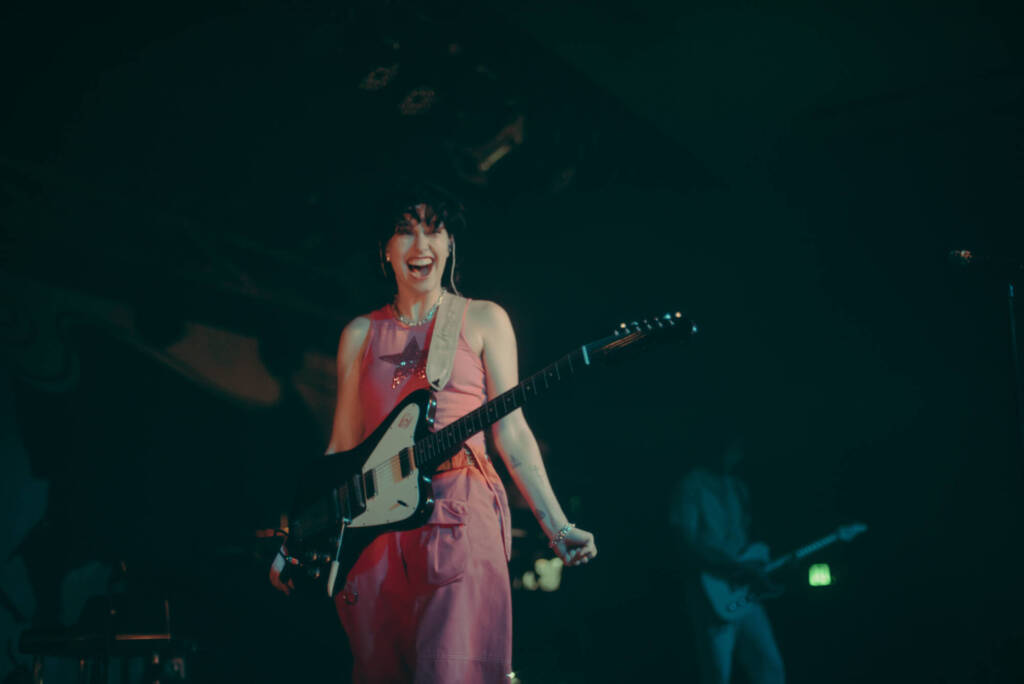 Do you always tour with the same band? 
Logan, who is my bass player, is the original. He is the OG King Princess bass player and he is like a brother. He is such an amazing wonderful friend. Then I have Antoine, who's been in the band for like four years, at this point he's essentially OG. Then our guitar player Zack is newer, but he's wonderful and the best. Then my keyboard player DJ started out as our keys and drum tech. When our keyboard player had a different gig, DJ was like "I can play keys," so he's playing keys now. I try not to switch out people as much as possible because you can always tell when a band is hired players. I don't ever want that. I want people to come to the show to see the band too, not just me.
As a queer artist, what is it like knowing you provide such a safe space for your fans/the community?
To be honest with you it's just an honor to be a part of a community of queer artists –  and not just queer artists, but queer people. I have people in the States that have been to like every show and I know them, they know me. I watched them grow up, they've watched me grow up and they met each other because they went to the show. As I think about queer history and our people,  I think about the fact that it always had to do with people finding each other out of pain and making fun. Creating a space that's safe, fun, and silly to play around in and that's what I'm trying to do. I want my shows to feel like you're safe, taken care of, you might meet some friends, you might meet a girlfriend, you might meet a boyfriend, there's endless possibilities. I'll try to make you laugh, I'll sing some songs, and maybe we'll cry. That's the vibe for me and it gives me as much joy as I can see it gives people, the transfer is completely mutual. That Melbourne show, I mean come on, that was one of the best crowds of my life! What a wonderful group of people gathered together just encouraging each other to be themselves and that is what this is about for me.
How do you stay authentic to yourself while being in the public eye? 
It gets lost in the sauce sometimes, especially when there are opinions about how you portray yourself. I used to let opinions about things I [would] say or the way I look or the way that I joke to get up in my head, but now I just don't have time for that. It's so easy to get wrapped up in trying to be somebody else, but this is what you got. I have to show what I got, do the best I can with it, and really try to zone out those opinions. It's all a mindfuck. This social media [stuff] because yes, we are all metacognitive about it and overthinking how we are presenting on a public forum, but it's really just stupid, so might as well be stupid. That's what I tell myself when I get dark about it.
Can you talk a little about the unreleased song you played at the Melbourne show, Julie's Watching?
I wrote a bunch of songs already for this next project. I want people to hear them, see what they like, and just put out the songs with no pressure. That song is really fun, I wrote that with Logan. We kind of have a rule in the studio [where] it's like for every sad, sad, sad lesbian song I write we also have to write a horny song. We're like balancing it and I think that's really good for my mental health too.
I was talking about how I have this hot forty-something-year-old neighbor and I was like "Oh my god how funny would it be, the concept of her watching my girlfriend and I fuck in the kitchen!" That was my inspiration, but I also think there's something very sweet about that song. The idea of blissful domesticity and finding fun in moments that are mundane and boring, which is something that I always try to bring into my long-term relationship where I'm like "How silly can we be tonight." There's so much seriousness with both of our jobs and stuff, so I wanted to write something about getting banged, having a blast, and smoking weed.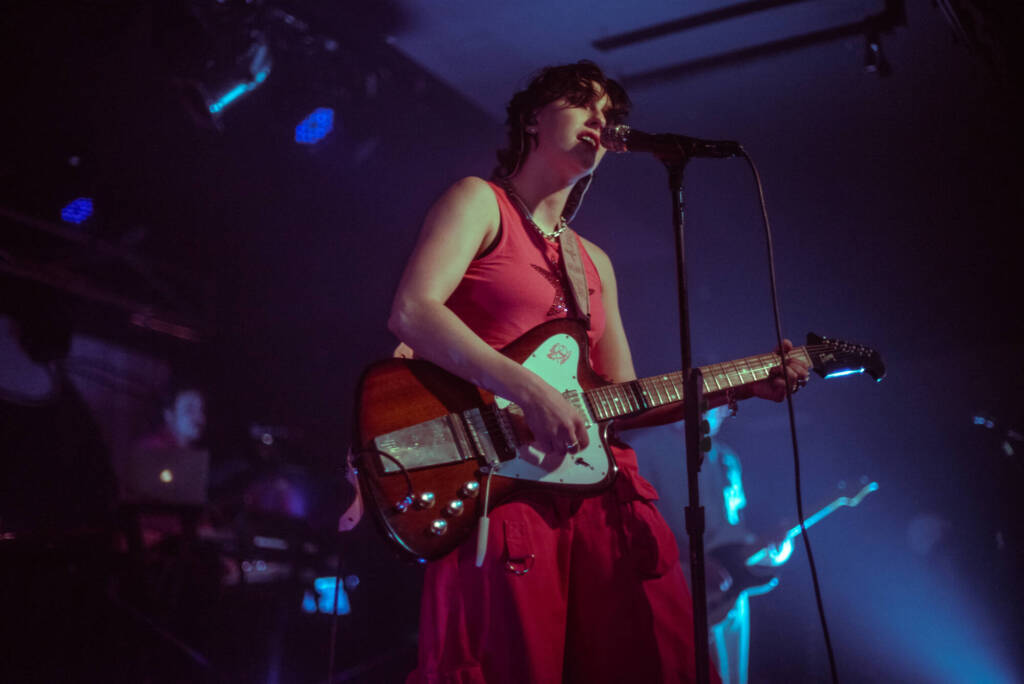 What is your writing process like? 
It completely changes all the time. Sometimes I think of something and record it on my phone and then I'll go into the studio and be like "I have this idea." Sometimes I'll make a track on my computer and bring it into the studio. Sometimes I just sit down in the studio at a piano or guitar and say let's do this.
For me, the thing that is consistent is that I love the consistency with writing like pushing myself to continue writing. I don't like to go into the studio for a day, [more like] a week. I think you start to get into this rhythm and you start to see these motifs, melodies, or parts of yourself start to come out and then you can, if you have consecutive days, keep building. I'm a big proponent of going in hard for a couple of weeks and then looking at what you've done and then going "Okay, is this a body of work?"
At the end of March, you're continuing your tour supporting the Red Hot Chili Peppers in Canada, the USA, and Europe; what's it like touring with such iconic bands?
It's trippy for sure. Every night with Florence I watch the show from the side stage and I learn something about performance every night and it's the same with the Chili's. I think that when you're given the honor to open for somebody you respect, it can be an incredible learning experience. I'm like a student of music forever. I'm a complete music nerd and given the opportunity to soak that in, I'm good at taking parts of what I see and bringing it into my show and making my show better for those who come to see it.
For Florence and I, that's a real friendship. She's been in my life for multiple years and has been incredibly helpful, supportive, and encouraging [of] me. For the Chili Peppers, I don't know them [personally], but the first time I played with them I looked over and Flea was watching the show. How much that meant to me and my band, to look over and see my favorite bass players is so cool and you can't buy that kind of kindness or make that up. These are people who've embarked on one of the craziest career choices of all time, It's an incredibly challenging thing to do and you need support and people who get it.
What are your plans for the future?
My plan when I get home is to park my ass on my couch, play this Harry Potter wizarding game that just came out, smoke a big joint probably, and then I'm gonna finish this album that I'm making.