Writing by Niia Bertino // Photograph by Diego Vourakis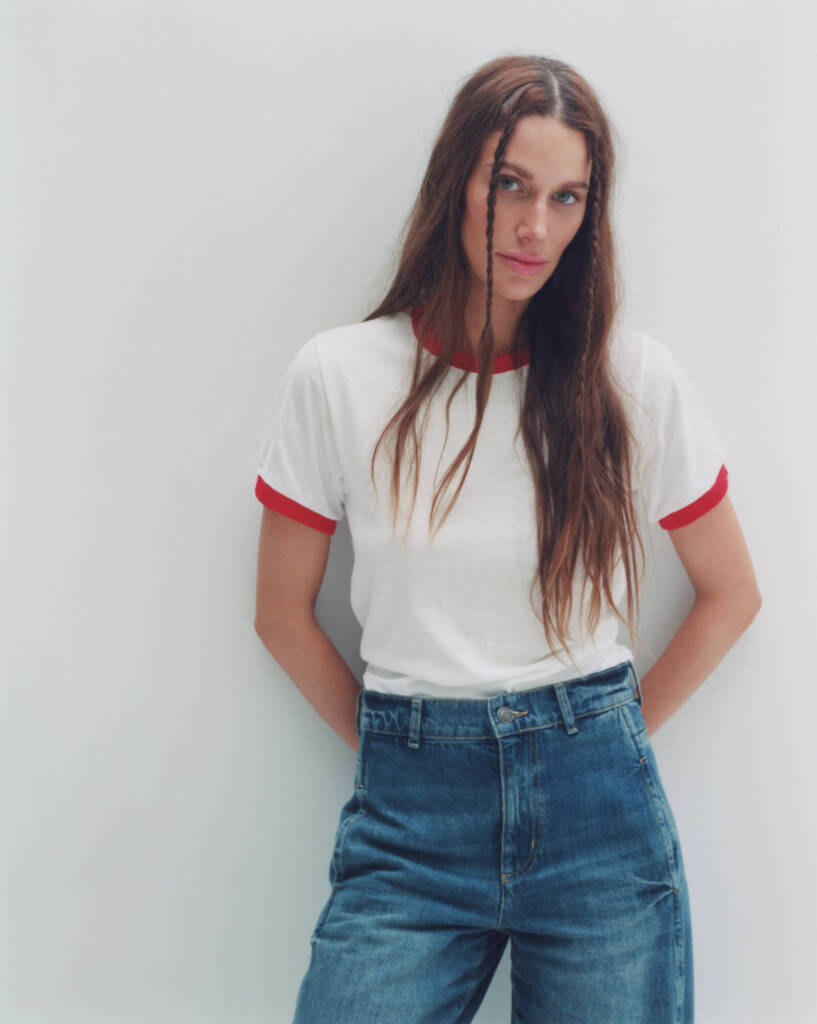 Have you ever heard of Charles Darwin's theory of sexual selection?
Darwin suggested that traits such as musicality are passed down in generations because they help us attract mates. He believed that music can act as a courtship display in our search for a reproductive partner, and could signal both biological fitness and good genes by displaying advanced motor skills and cognitive ability to future and potential partners.
If all of this was true… how come my dating life, sexual past, and history of partners has felt like a Quentin Tarantino film on the wrong drugs? If I'm considered more desirable & attractive since I'm a musician… what gives?
It has taken me years, a lot of therapy, and a couple of albums to understand and correct my relationship with sex and partnership. Being a musician, I felt obligated to live masochistically. I used the highs and lows as fuel for lyrical content; associating mess with glamour and stories that made my sex life more interesting. The reality of it was pretty dysfunctional. Sleeping with my producers, affairs with cinematographers, one night stands with movie stars, DJ's etc etc. And I'm an introvert! I never had a hard time finding a partner or someone to have sex with (thanks Charles Darwin) yet, this didn't equate to consistent fun or healthy experiences – at times it was really damaging.
I've spent a lot of time as a musician explicating the intimacy between myself, these partners and the encounters we had. I grew up singing love songs, and quite frankly fell in love with music because of the heartbreak. It's emotional, it's relatable, it's dramatic. My Italian heritage only embraced the subject; trying to present myself as a true lyricist for relationship woes. I was also young – it was important to experiment, try things… or at least that's what everybody says right? But we all know there is a line we know we shouldn't cross, or a moment we really DO know better… or an even scarier thought that enters and says "I don't want to do this anymore but I don't know how to do anything else."
It wasn't till my last ambient record and my new album releasing this summer where I chose to grow and not only write breakup or conflict songs between my lovers. I knew that I knew better. But I didn't know how to shift. I didn't know how to write about something else or how to practice what I wanted to preach.
I had to re- evaluate everything. Look at my patterns, the people I dated, think about my father. It was a lot of self work.
I think one of the biggest ways to change your patterns and relationships is to first figure out what your goals are. The relationship you have with yourself. I knew I wanted a healthy relationship,  I didn't want to get engaged again and have it fall apart. I didn't want to only have sex late at night looking for my juul in-between thrusts. I wanted to put my needs first in some way to figure out what worked for me.
While on this journey, I learned that sex has numerous benefits, assisting with cardiovascular health, mental health, intimate relationship quality, depression, pain symptoms, and immune function. There is no doubt that sex helps in the release of good hormones that uplift your mood – something we all could use more of! This happens instantly too. I used to only have sex in the dark, my vampire witching hours. But, as I took more responsibility for myself and started to choose healthier partners for myself, the urge to have sex in the morning became bigger. As it turns out, morning sex is great for your immune system too – a number of studies demonstrating a link to increased production of immunoglobulin A (IgA) in the body. IgA is an antibody that plays a crucial role in the immune function of mucous membranes – it often serves as our first line of defence against illness.
Sex became an integral part of my self-work journey. I also started practicing with my sound bowls – which became one of the main instrumentals on my ambient record Mouthful of Salt. I started doing things just for me. I attempted to get my scuba license (I failed but I'll keep trying). I started taking stick shift lessons. I wrote a new album about how I felt and confronted my fathers influence on my relationships. I also thought a lot about why I wanted to change my relationship with sex. Having sex used to make me feel validated, loved, sexy, wanted. Now – I do it for my immune system…I'm joking.. but, I do think when I have sex now it's coming from a confident, exciting place. I choose it from a positive place.
I guess one of the main things I'm trying to say – that anyone can apply regardless of whether they are a musician or not: I didn't think I could make art from a calm, healthy place and I didn't think I could make better art from this place. Turns out I can and I believe my work is stronger and more connected for having done so. I have never felt better, less anxious, or happier.  I do get into some trouble still of course, I have a Niia sex doll and I am still a night owl. But, sometimes the fun crazy trouble happens in the morning and there is nothing wrong with that. I think getting to a healthier mental and physical place only helps us move easier in our lives and hopefully to have better sex.
So as you go about your day, I hope you make space to put on some of my music and have some morning sex!
Check out Niia's single above and keep up with her on Instagram