Interview by Erandhi Mendis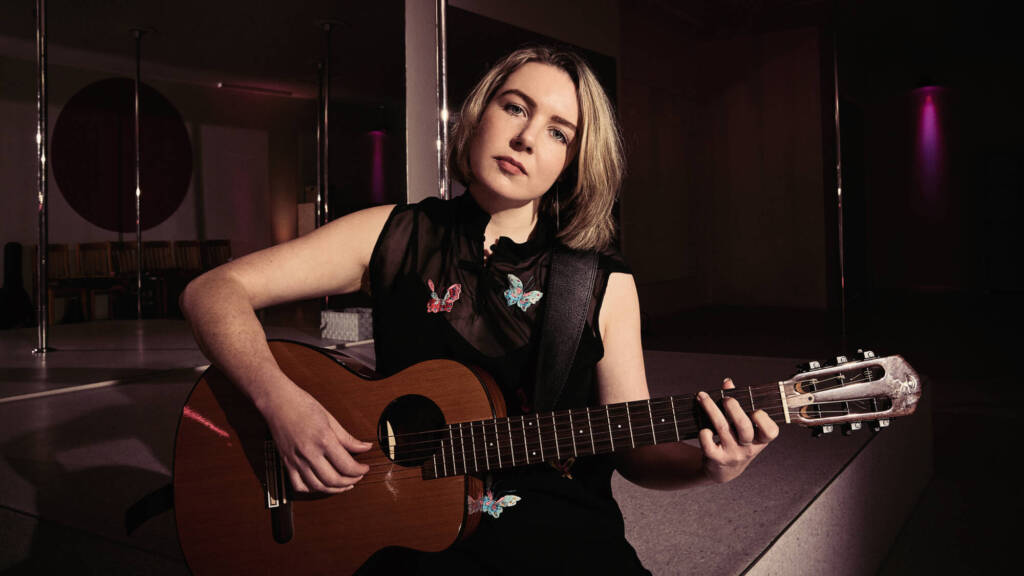 Naarm's Kizzy Davies, also known as Possum, premieres her nostalgic folk EP Possum Bitter today with us ahead of the release this Friday, sharing with Ramona the background behind such a personal body of work and the importance of storytelling.
Hi Kizzy! So lovely to chat – where are you today?
Hey Erandhi! So lovely to talk to you! I'm in Brunswick today on Wurundjeri country.
We are so excited to premiere your EP, Possum Bitter. But before we get into that, can you share a little bit about how your artist project formed and your musical journey?
Yay I'm so excited that you are premiering it! This project actually came together over a number of years and took a while to really know itself. I'd studied music over in WA and had always wanted to do an original project but was finding it really hard to get behind the songs I was writing. But in 2020 I started to research and learn these old Australian folk songs, some dating back as far as the 1860s, and realised that a lot of the stories they told carried themes that myself and people I knew were still writing songs about, or living through, now. So I wanted to continue to add to those stories and draw parallels between those old songs and the present.
Let's talk about your single: Night Out In South Melbourne. It's outlandish and visual and feels like I've taken a trip in time. What inspired it and why was it important to create?
Ah thank you for saying that! Well- it's inspired by a real night out that I experienced when I was around 20 with a very good friend of mine, and I wanted to use the story to play on that Australian tradition of tall tales that intertwines humour and tension. I felt it was important because hopefully it's relatable to people who have been caught up in drinking and going out but have wound up in a situation they didn't necessarily want to be in. I wanted the ending of the story to really balance on a knife's edge between two parallel universes that were equally likely- one where we make it home and one where we don't.
The EP unties a lot of the dichotomies of alcohol dependency, baring the often grey areas of socially acceptable substances. Can you share a bit about your history with alcohol and why it felt important to unpack on the EP?
Well, the problem is I just love to drink, and I think like for many of us drinking means social acceptance. For me that was a huge part of it, but I couldn't have created that all by myself- it takes a community and a culture. The first time I ever drank I had my first kiss, and then subsequent second, third and fourth kisses and so the truth was that it did bring me social acceptance that I valued intensely, and it still does. Drinking is a theme that runs through many of the old folk songs that I found, and applauding big drinkers, laughing at stupid drunk acts all that stuff was something that I grew up with and still am not completely extricated from now. So often it's out of sight and laughed off or not talked about, and I just wanted to bring the conversation to the table in this EP in a way that really played with those grey areas.
Making a collection of songs is always a process – did you have any preconceived ideas of how you wanted this era of work to sound?
I guess we wanted these recordings to sound close to how they'd sound live and to be as authentic as possible. The idea was just to play with people who had great energy and made art that I genuinely loved, and to arrange and acoustically mix the tunes during our lounge room rehearsals so we had everything set before we went into the studio. It's meant to be about spinning yarns around the dinner table so everything is geared towards amplifying the story, so it's very lyric forward and the arrangements contribute to the feeling we wanted listeners to have during each story.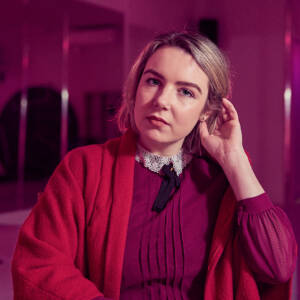 Back to the EP release – how do you feel about having Possum Bitter out in the world?
Bloody great! We recorded it just about exactly a year ago at Head Gap Studio and so I'm really excited to have some music to share with the world that showcases what the project is all about- plus super stoked to have my songs brought to life with the help of Peter Forgus who produced and mixed it, plus the magical playing of my band Jas Bell, James Titherington and Stephen Hornby who are wonderful and amazing as people and as musicians!
What was the biggest lesson for you while making the EP – either professionally or personally?
Oh so many things- the biggest lesson for me for sure was (and continues to be) to have patience with the process and myself in learning a bunch of new stuff. This is really the first time I've had a clear idea of a project and the commitment and motivation to see it through from writing to releasing. I wanted to be an expert at everything right from the beginning and it's been a nice lesson to learn that you don't have to be and that people will give you grace along the way.
What art were you consuming while making this record? Books, music, film, food… what was inspiring you while creating? And are there any key inspirations or references that we can hear in the new music?
As I've said a big influence is songs from the folk revival of the 60s. I play on a nylon string guitar to reference the sound of some of those old recordings and that features throughout the record. Harry James Angus' 2017 album Little Stories was a huge influence on the storytelling, I love how that album enhances the emotion of characters and situations through the music. I think Pete was listening to a lot of Gillian Welch and Anaïs Mitchell hoping to let some of their genius seep into the recordings.
Music is a whole identity in and of itself, particularly when it's our job. When you're not writing and playing music what are your favourite things to do? 
I'm a bit of a local history enthusiast, even though I have a memory like a sieve and I forget everything almost instantly. You can hear a bit of that in "Bluestone". I volunteer with Brunswick Community History Group and it's awesome to learn about some of the history of Brunswick- the buildings, the streets, the way the natural resources and landscape inform the way the suburb is today. Otherwise just hanging out with people, seeing shows, walking around parks, stuff like that- I usually run at a pretty slow speed.
What are you most excited about post album release?  
Getting back to focussing on music making- being able to play more shows and spending more time on writing new tunes- I'd love to start working on a folk album based around my hometown of Paynesville. But I can't lie – also excited to hopefully have a little downtime and do nice life things.
—
You can catch Possum launching her EP on the 29th of June – details below and keep up with her on Instagram.