Interview by Aideen Gallagher
Gemma Sisia has an air of unwavering tenacity. In 2002, she established the school of St Jude, and over the last twenty years has welcomed support from volumes of people captured by her unrivalled determination and incredible story. That story, beginning with a single-minded Gemma and a handful of Tanzanian students, is the school's own essential life force – helping maintain the streams of sponsorship critically needed to see through the education of its now almost 2,000 pupils.
Madeleine Kelly's first book, The School that Hope Built, recounts the sagas of St Jude – from establishment to pandemic instability, introducing the reader along the way to a variety of pivotal individuals who capture the community's sentiment and resilience. Madeleine moved from Adelaide in 2017 and worked at the school for over five years.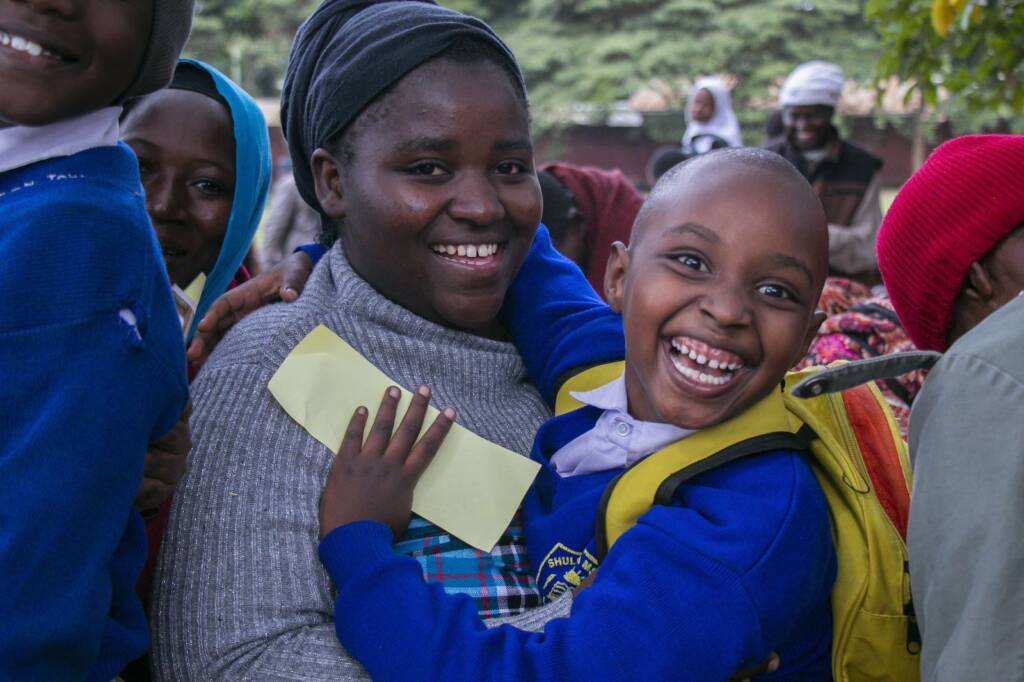 I chatted to both Gemma and Madeleine via video link, their phone propped up on the parked car's dash as they moved between the venues of an intensive Australian fundraising tour, running from May to June 2023.
Firstly, massive congratulations Maddy – it's such a huge achievement to write your first novel. 
Maddy: Thanks so much!
As a question for both of you, what does The School of St Jude mean to you today? Has this changed over time?
Gemma: Ah, I'd say exhaustion! Yeah, it's been a massive journey, from starting the school over twenty years ago, all we imagined was a typical village school, maybe like what you would see in [my hometown] Armidale, New South Wales. Now, we have over 350 staff on payroll, and, on average, each staff member supports five people from their family.
Maddy: Yeah, totally, and since writing this book I've also learned so much about what this school can represent. While researching, I spoke to the people who built that first classroom, the person who inserted the first light bulb, and the volunteers who laid the first bricks. For them, there was a simple vision to build a school without knowing it would become the institution it now is. So, because of this, St Jude for me represents hope.
In the book, you both mention a desire to help other people from a young age – what would your advice be to someone who resonates with that feeling? 
Gemma: When I started, I was a laughing stock for a lot of people. But, when you are passionate about what you do, you are a dog to a bone.
The school only exists because I started it when I was young. At that age, I was willing to take risks. It was a blessing that I was so young. My advice is – don't listen to the people who say that you're crazy.
Maddy: I agree – I would want to tell people to be brave. Have the bravery to follow the path in any which way you feel pulled. Don't feel stupid. Yes – you are a bit different, but when you are brave enough to follow that, look at what you can achieve.
I love that advice, it seems you were both so driven in your twenties. Gemma, for you, this ambition has led you to step up as a leader of the school. 
Was leadership always a skill you naturally gravitated toward, or has this been something you needed to learn? 
Gemma: Well, it has been a challenge, and it was definitely a blessing starting with just three kids. I have made a lot of mistakes – every day I've made mistakes.
My leadership style has grown over the years, every time I've had to face a challenge. The saying, 'this too shall pass', has been very real for me. Sometimes I'm facing such a challenging period, I just focus on making it to lunch and getting through that day. But, every time a challenge occurs, I always look back and see the hidden blessing.
Watching the school overcome these unique challenges must feel like such an exciting story to be a part of and to share. Maddy, what drove you to begin writing? How did you find the overall process? 
Maddy: Writing down my experiences while still in Tanzania was a way of processing. There were difficult times, particularly when visiting families [during our poverty assessment process]. I needed a way to decompress, which for me, was writing.
Gemma suggested I start to write The School that Hope Built. But, the more I think and reflect, I believe I still would have written something regardless.
The real grunt work that made it into a story then came down to spending [the first] year on research, collecting photographs, and recording hours and hours of interviews – I collected over 300 000 words of transcripts alone.
Maddy, after almost six years, I can imagine this has been such an impactful experience for you to reflect on. What did you expect when you initially travelled to The School of St Jude, and how did your time compare?
Maddy: I think I decided before I left [Adelaide] that I wouldn't have any expectations. I knew that the real world would never be like the ideal that I would create in my head, and I wanted to be realistic.
I remember before I left, I asked  – 'does anyone leave early??'. I wanted to know what would happen if I didn't make it through that first year!
After I got over the initial growing pains of moving cultures, then I really struggled with the idea of coming home.
When I reflect on the experience and the effect it has had, I think that I am much more resilient. I've always had resilience, but I'm much more resilient now. I've learned that I don't have a lot of tolerance for people who complain without wanting to offer a solution. All in all, I've come away from the experience a far richer and deeper person with more personal strength.
Thank you both so much for speaking with me, is there anything else either of you would like to let people know?
Maddy: Yes! I want people to know that half of the profits collected from the book, when purchased through the St Jude website, will go directly to supporting the school.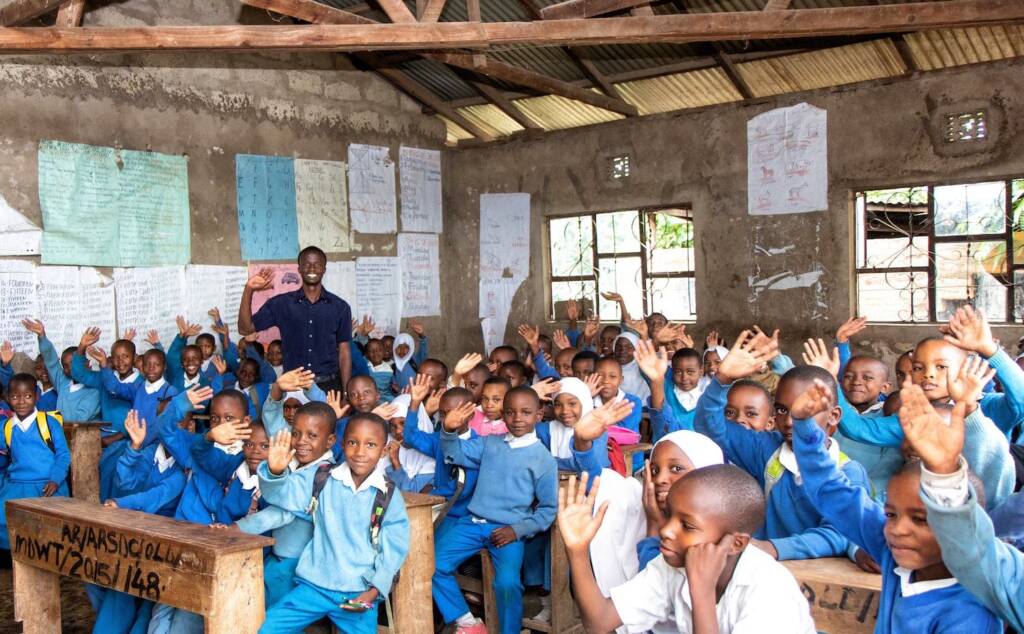 If you would like to purchase a copy of the book or hear more about how to support the school, you can head to The School of St Jude website.